SAN DIEGO – Medtrade exhibitor ResMed has entered into a definitive agreement to acquire privately held HEALTHCAREfirst, a provider of software solutions and services for home health and hospice agencies. HEALTHCAREfirst offers electronic health record (EHR) software, billing and coding services, and advanced analytics that enable home health and hospice agencies to optimize their clinical, financial and administrative processes. HEALTHCAREfirst will complement ResMed's existing software solutions offered by Brightree (another Medtrade exhibitor), a wholly owned subsidiary ranked as one of the top 100 healthcare IT companies in the United States.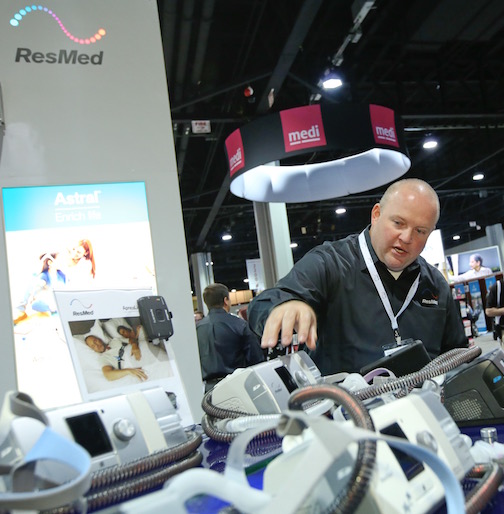 "The home health and hospice segments are large and growing fast, due to the rising prevalence of chronic conditions and an aging population shifting to homecare and other lower-cost care settings," said Raj Sodhi, president of ResMed's SaaS business. "HEALTHCAREfirst's solutions suite enables ResMed to help efficiently and effectively manage this growing population, benefiting patients, their families, agencies and payers.
"Joining ResMed, with their purpose of changing lives with every breath, is an exciting opportunity for our HEALTHCAREfirst team, as our joint mission is linked to improving quality of life for patients in out-of-hospital healthcare," said J. Kevin Porter, HEALTHCAREfirst's president and CEO. "We believe our combined resources and investment capabilities will make an even more impactful improvement on the patient experience and our customers' business outcomes at a time when they're under increased reimbursement and regulatory pressures."
The transaction's financial terms were not disclosed, but the transaction will not be material to ResMed's consolidated financial results. The transaction is expected to be finalized before the end of the first quarter of ResMed's fiscal year 2019 (September 30, 2018), subject to customary closing conditions, including regulatory approvals. ResMed and Brightree will be exhibiting at Medtrade, scheduled for Oct 15-17, 2018, at the Georgia World Congress Center in Atlanta.