CHARLOTTE, N.C. – Full service HME stores often specialize in CPAP equipment, catering to individuals with specific medical needs. However, one area that has often been overlooked, yet presents tremendous opportunities, is sleep as a broader category. Sleep speeds health, it's the quintessential ingredient to vitality, and every person is a prequalified candidate. We all require good sleep. By expanding the Sleep category, HME stores can tap into a massive market, improve customer care, and enhance profitability.
A Dream Market: The All-Encompassing Appeal of Sleep
The potential for growth in this market is immense.  Imagine, a single question can open the door to countless opportunities: "How did you sleep last night?" For customers visiting HME stores, many are dealing with medical conditions that affect their sleep quality. These individuals are prime candidates for sleep-related products, such as specialty pillows, mattresses, and sleep accessories.  In essence, sleep becomes the bridge between their medical needs and better health.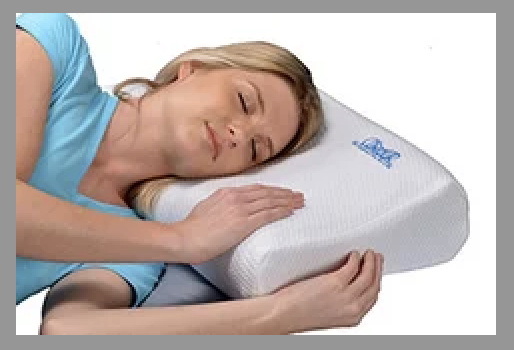 Sleep Accessories: The Path to Increased Revenue and Enhanced Cash Flow
One of the most compelling aspects of incorporating sleep products into HME stores is the ease with which they can boost revenue and improve cash flow. Unlike some medical equipment, sleep accessories, like pillows and bedding, are often lower-cost items that can be sold directly to customers without the need for insurance claims or reimbursement processes. This translates to quicker transactions and a more predictable cash flow, a boon for any business.
Positioning as Sleep Experts: A Wider Customer Base Beckons
To truly maximize the potential of the sleep market, HME stores can consider positioning themselves as Sleep Experts. This broader positioning attracts a newer, more diverse customer base, including individuals without specific medical conditions but who prioritize good sleep as a vital aspect of their wellness. The HME store is now positioned as a provider of comprehensive health solutions, setting themselves apart from competitors. HME stores that position themselves as a place that addresses both their medical and sleep replated needs will attract new business and develop a stronger loyalty in their customer base, fostering repeat business.
Conclusion: The Dream Market Awaits – Seek Sleep Accessories at Medtrade
While you explore the exhibitor floor at Medtrade (scheduled for March 26-28, 2024 in Dallas), we challenge you, to seek out innovative sleep accessories and solutions. By expanding you offerings into the realm of sleep, you're not only tapping into a substantial market but also helping individuals improve their overall health and quality of life – one good night's sleep at a time.
So, to answer the question, "What's sleep got to do with it?" – everything! It's the key to a healthier, happier life, and it's a market that HME stores are well-poised to embrace. Sweet dreams and prosperous business endeavors await.
Kathy Davis is medical sales manager at Medtrade exhibitor Contour Products, Charlotte, N.C.