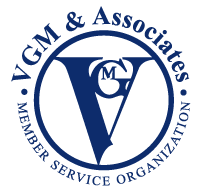 Supply Chain
Speaker: Jonathan West, Procurement Director, VGM Fulfillment
Jonathan will help with discussions surrounding the global supply chain challenges, during the past 2 years, and what challenges could still be ahead. This will also provide an opportunity for open discussions about strategies that could help limit backorders and disruption to your business. 
Respiratory and Resupply
Speakers: Boone Lockard, Director of Respiratory, VGM & Associates; 
Boone will be available to talk about the importance of providers needing to have programs that not only create value but show value. As health care continues to change from a fee‐for‐service model to pay‐for‐ performance, respiratory providers must show their value to payers, health systems, and health care professionals. He will guide the discussion around CPAP setup and resupply best practices. How can you scale and maximize your resupply program to best serve your patients, and keep your referring providers happy while making the process as simple and manageable for your staff as possible? This will also be a great opportunity for peer-to-peer discussions to learn what has worked well for others. 
Compliance & Audits
Speaker: Wayne van Halem, President, The van Halem Group
Founder and President of The van Halem Group will guide discussions around what will CMS and other payors due to audit claims submitted during the pandemic, now that we are starting to put the pandemic behind us. The ALJ backlog is getting resolved and audits are on the rise once again. These audit experts can answer your questions and provide some insight on what to anticipate.
Billing and Reimbursement 
Speaker: Craig Douglas, VP Of Payer and Member Relations, VGM & Associates
Craig is here to provide guidance and clarification on questions or issues your company is facing with medical policies, claim submissions, denials, and prior authorization for payers.