ATLANTA – While Matt Mellott settles into his new role at the helm of Lawrenceville, Ga-based Brightree (Booth #1745 at Medtrade), many HME providers are feeling the effects of continued change. With the help of Brightree's cloud-based business management software, Mellott's mission is to help providers deal with that change, and ultimately get beyond survival mode to the realm of real success.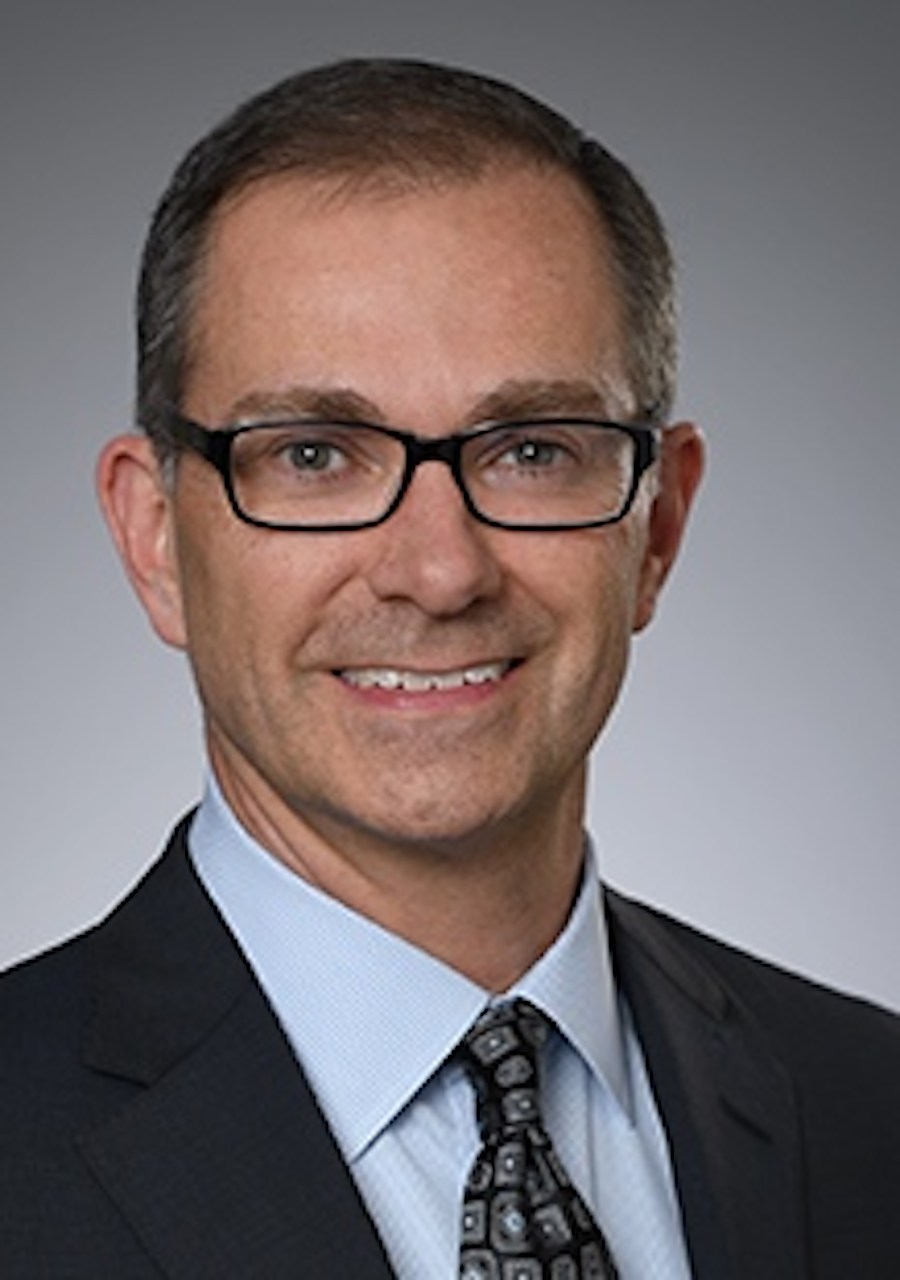 Mellott (pictured left) acknowledges "challenging times and changes in a number of ways, all at once." And yet, a little more than a month from Medtrade, scheduled for Oct 31-Nov 3 in Atlanta, Mellott is cautiously optimistic. "Success for providers will depend on how they choose to react to these changes," he says, "and if they are equipped with the right tools to stay relevant and profitable."
Medtrade Monday sat down with Mellott to get his take on the future of HME, dealing with change, the importance of attending trade shows, misconceptions about the sleep/respiratory business, and his state of optimism as we head into the final months of 2016.
Greg Thompson, editor of Medtrade Monday: How did you come to be the CEO of Brightree?
Matt Mellott, CEO of Brightree: I was very happy at Medbridge Healthcare, where I was working with a great team focused on providing innovative solutions to improve patient care and outcomes. However, coming to Brightree was an opportunity I could not pass up.
Brightree is doing great things to improve operational performance in the post-acute care world, a health care segment poised to see tremendous growth in the next 10 years. The Brightree CEO role offers me the opportunity to be part of a proven, talented team that provides customers with tools to adapt to the changing health care environment so they can focus on patient care.
Brightree gives me a chance to make an even bigger impact on patient care in the post-acute world, and that was intriguing to me. As the leader of a successful and innovative HME business for the past 12 years, I have experience continually adjusting to the changing environment while making difficult decisions and retooling the business—which has provided me insight into what post-acute providers value and expect in a technology partner; and I believe that will serve me well in my Brightree role.
Medtrade Monday: Medtrade Monday readers are largely HME providers who have experienced many Medicare reimbursement reductions over the years. With those changes in mind, what is your level of optimism these days regarding the future of the HME industry?
Mellott: Undoubtedly, the industry is going through challenging times and changes in a number of ways, all at once. Success for providers will depend on how they choose to react to these changes, and if they are equipped with the right tools to stay relevant and profitable.
The future of an HME provider's business will be shaped by their ability and agility to re-engineer their workflows to be more efficient, their prowess in exploring new revenue opportunities, and an investment in electronic connectivity with others within the health care ecosystem, especially their referral sources. We also believe there are many opportunities to improve through outsourcing parts of the business, so they can focus on the patient.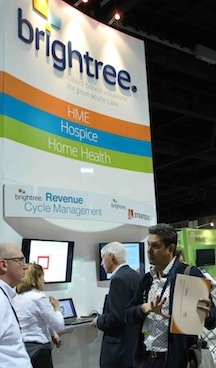 Medtrade Monday: You have a lot of experience in the sleep/respiratory realm. Among HME providers, what is the biggest misconception about the CPAP/accessories business?
Mellott: Most HME providers have a good amount of knowledge about the CPAP and accessories business. But times have changed. If there is a misconception about CPAP, I believe it is that some providers think they can be successful in CPAP therapy without a very focused and efficient CPAP supply replenishment process. I have seen many HME providers over the years who placed most of their attention on a high-quality patient setup, but not nearly enough on CPAP resupply. If providers want to be successful in the CPAP therapy business, they must embrace and commit to the need for a good resupply process to improve patient compliance and overall profitability.
Medtrade Monday: How can Brightree help HME providers succeed in changing times?
Mellott: Health care in the USA is at a critical juncture, with life expectancy increasing at the same time that baby boomers are becoming elderly; coupled with the changes to our national healthcare programs and a movement away from hospital care and into the home. Additionally, we are seeing a wide array of Internet-enabled, connected products becoming available in all facets of health care, which is increasing the importance for HME providers to implement a sound technology foundation. There is opportunity for providers to thrive, but it is imperative that they invest in their future success.
Brightree is far more than a billing and inventory software. We pride ourselves on delivering rich solutions to allow our customers to continually improve the way they operate in all facets of their business; and to simplify operations as much as possible so they can focus on patient care. Brightree's robust, cloud-based business management software and integrated solutions have what's needed to enable great patient care, generate new cash flows, share data seamlessly with referral sources to improve compliance, dramatically streamline operations, and improve profitability.
Medtrade Monday: On day one of Medtrade 2016, Brightree will again be hosting its Brightree Summit. Why should Medtrade attendees spend the time, money, and effort to attend the Summit?
Mellott: Medtrade is the HME event of the year, and the Summit is a perfect way to kick off the conference week. Folks in the HME industry who are committed to success should attend Summit to learn about the latest industry trends, connect, and share insights with HME experts, Brightree customers, and industry peers. There will be many exciting sessions to attend, including several on how interoperability is reshaping our industry. The 2016 price is the same as last year, but we have expanded the agenda to run for a full day, capped off with a networking reception; and all Summit attendees will receive a ticket to Brightree's band party at The Tabernacle on that Wednesday (Nov 2). The 2016 Brightree Summit will be held on October 31. Promotional rates exist for attendees who register for Medtrade and Summit together.
Medtrade Monday: So much of our interaction these days is over the Internet. Why is it still beneficial to get on an airplane and experience face-to-face interactions at trade shows?
Mellott: Despite all of the communications innovations of late, there is still nothing that can replace shaking of hands, viewing products in person, and getting to know others in the industry on a personal level. It's really no different than what all providers consider as their bread-and-butter—that is, visiting their referral sources in person to establish and maintain meaningful personal relationships. There is no long-distance substitute for looking someone in the eye, sharing a laugh or a cup of coffee, and meeting others in the industry who you otherwise would never have crossed paths with.
Click Here to register for The Brightree Summit and/or to add to your existing Medtrade registration.
Click Here to register for Medtrade 2016. 

Go to medtrade.com for additional information and to register.