ATLANTA – The 2017 Brightree Summit will be held on Oct 23 in conjunction with Medtrade. Attendees at both shows can maximize their time and travel budgets to attend the two events together. Brightree will be exhibiting at Medtrade in Booths #710 and #1211 at the Georgia World Congress Center in Atlanta. The Expo Floor will be open from 10:00 a.m. – 5:00 p.m. ctober 23-25.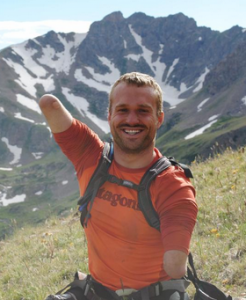 Many people in the HME industry have faced their share of obstacles in the last year. Kyle Maynard, the first quadruple amputee to ascend Mount Kilimanjaro, has had a lifetime of overcoming adversity. Kyle will share his extraordinary story as the guest speaker of the 2017 Brightree Summit on Monday, October 23.
In addition to being a world-class athlete, Kyle is a best-selling author, a motivational speaker and much more. He has appeared on many well-known television shows, including Good Morning America and CBS The Early Show, and been featured on ESPN's SportsCenter, among others. Kyle's compelling story will provide inspiration to Summit attendees, one they will not want to miss. Kyle will speak during lunch at the Summit.
For more information about the Brightree Summit, go to www.brightree.com/summit
About Kyle Maynard:
• In 2012, Kyle became the first quadruple amputee to climb – actually bear crawl – the 19,340 feet to the top of Mount Kilimanjaro without the aid of prosthetics.
• Four years later, he reached the summit of Argentina's breathtakingly beautiful and sometimes deadly Mount Aconcagua – the highest peak in both the Western and Southern Hemispheres, standing at 22,838 feet.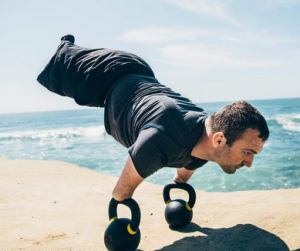 • Oprah Winfrey called Kyle "one of the most inspiring young men you will ever hear about." Arnold Schwarzenegger described him as "the real deal," "a champion human," and "one of the most inspiring people" he's ever met. Even the great Wayne Gretzky has spoken of Kyle's "greatness."
• He has appeared as a guest on Good Morning America, CBS The Early Show, The Oprah Winfrey Show, Larry King Live, ABC's 20/20, and his story has been featured on ESPN's SportsCenter, HBO`s Real Sports, and CNN's Great Big Stories, as well as other countless television shows and editorials.
• Kyle was also the focus of the moving documentary, "A Fighting Chance," which chronicled his life and the pursuit of his first Mixed Martial Arts cage fight – which was produced by ESPN Films & SnagFilms and premiered on ESPN in 2010 and can currently be found on Netflix – with film sales proceeds benefitting injured armed forces veterans; and at 19, Kyle authored his account of his life experiences in The New York Times bestselling book, No Excuses (2005), which is still in print and in demand today.
• 12.1k Twitter followers