ATLANTA – There is simply no way to avoid a Medicare audit these days. Per data from Medicare, the volume of audits has increased from around 1,200 per week to approximately 15,000 per week.
It has simply become a normal part of doing business as a DMEPOS supplier. However, knowing what some of the targets are of the various types of contractors allows a supplier to be better prepared and mitigate any unnecessary risk associated with various billing practices or services.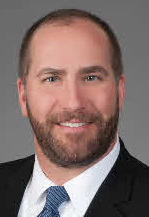 When a client being audited calls our practice for help, they often ask why they are being targeted. After taking a closer look, we can often easily point to something in the claims data or their business practices, such as marketing, that has led to the audit occurring.
If the supplier had been aware, he may have taken extra steps or precautions or implemented a process to mitigate those risks. It could be anything from the types of products or services you choose to provide, or the way in which you generate your leads. For example, many suppliers now rely on lead-generation companies, but they may not be all that familiar with how the leads are being generated or how well vetted they are prior to receiving them.
At Medtrade this fall (scheduled for Oct 26-29 at the Georgia World Congress Center in Atlanta), I'll be presenting a top 10 list of billing patterns and business practices that may spark an audit in the current environment. Again, you can't really avoid an audit but if you know the practices that make you more susceptible or vulnerable, you can implement appropriate corrective actions to make sure you are better prepared.
If you are prepared for the audit, it would (hopefully) have a minimal impact on your business. On the flip side, if you are not prepared, it could lead to intensive prepayment review or postpayment audits and extrapolations which could severely impact your business.
As a former Medicare fraud investigator, I understand the difficult job the government has in weeding out fraudulent or abusive practices, but I also understand the goals of DMEPOS suppliers to provide quality care to their patients while being able to make and retain a reasonable profit. Attending this presentation might provide business owners or managers with a unique way to look at their operations to determine if they've done all they can to protect their business.
Wayne H. van Halem, CFE, AHFI, is president of The van Halem Group – A Division of VGM Group Inc.