AMARILLO, TX – On April 4, 2023, the Department of Justice ("DOJ") issued a press release discussing a $5.9 million settlement with Genotox Laboratories. The Genotox settlement provides valuable lessons to DME suppliers. The press release states:
Genotox Laboratories Ltd., of Austin, Texas, has agreed to pay at least $5.9 million to resolve False Claims Act allegations that it paid volume-based commissions to third party marketers in violation of the Anti-Kickback Statute and submitted claims to federal health care programs for unnecessary drug tests. In parallel proceedings, the U.S. Attorney's Office for the Western District of Texas and Genotox entered into an eighteen-month Deferred Prosecution Agreement to resolve a criminal investigation regarding the same conduct.
"Laboratories are prohibited from paying kickbacks to third parties to arrange for laboratory orders," said Principal Deputy Assistant Attorney General Brian M. Boynton, head of the Justice Department's Civil Division. "We will hold accountable companies that violate the rules intended to protect the integrity and resources of federal health care programs."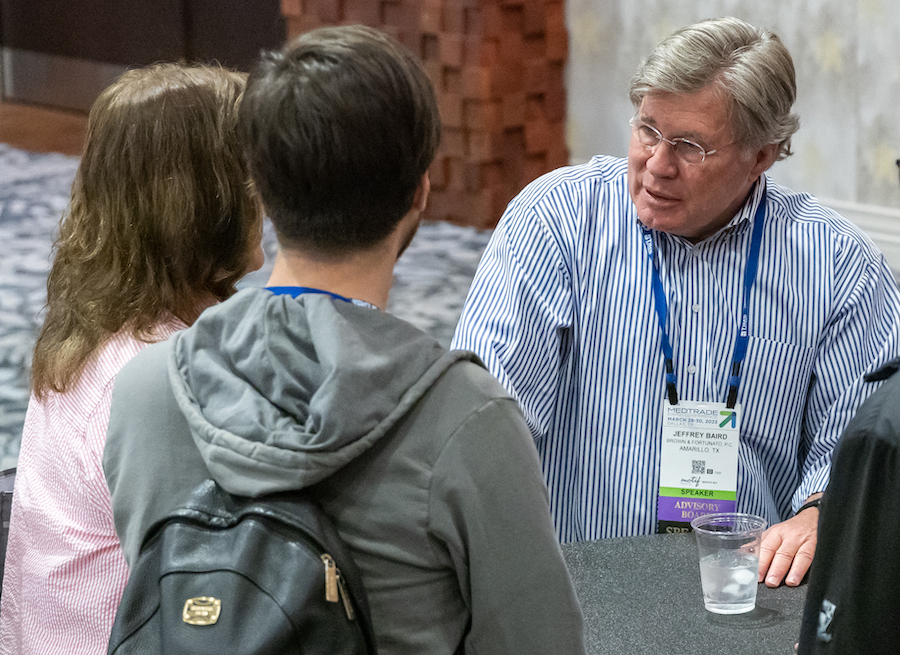 The settlement announced today resolves allegations that, from 2014 to 2020, Genotox paid kickbacks to independent contractor sales representatives and marketing firms to arrange for or recommend the ordering of Genotox's laboratory testing, in violation of the Anti-Kickback Statute. As part of the settlement, Genotox admitted and accepted responsibility for paying independent contractor marketers, whom Genotox referred to as "1099" representatives, a percentage of the revenue Genotox received from billing Medicare, the Railroad Retirement Board (RRB), and TRICARE for laboratory testing orders facilitated or arranged for by the 1099 representatives.
The Anti-Kickback Statute prohibits offering, paying, soliciting, or receiving remuneration to induce referrals of items or services covered by Medicare and other federally funded health care programs. The Anti-Kickback Statute is intended to ensure that medical providers' judgments are not compromised by improper financial incentives and are instead based on the best interests of their patients.
In addition, the settlement resolves allegations that, from 2014 to 2022, Genotox submitted claims to Medicare, RRB, and TRICARE for laboratory tests that were not covered and/or not reasonable and necessary, including blanket orders and routine standing orders of drug testing for all patients in a provider's practice. As part of the settlement, Genotox admitted and accepted responsibility for offering health care providers order forms known as "custom profiles" for each provider to pre-select the tests to order, which Genotox then performed and billed, for all or nearly all of the provider's patients, generally at the highest reimbursement categories, such as definitive drug testing for 22 or more drug classes.
Under the settlement with the United States, Genotox has agreed to pay $5.9 million, plus additional amounts if certain financial contingencies occur. The settlement amount was based on the company's ability to pay.
In connection with the settlement, Genotox entered into a five-year Corporate Integrity Agreement (CIA) with the Department of Health and Human Services Office of Inspector General (HHS-OIG). The CIA requires, among other things, that Genotox maintain a compliance program, implement a risk assessment program, and hire an Independent Review Organization to review Medicare and Medicaid claims at Genotox.
"Kickbacks harm the integrity of federal programs and unnecessarily increase costs to taxpayers," said U.S. Attorney Jill E. Steinberg for the Southern District of Georgia. "Patients should know that decisions concerning their health are based on their needs, not the profit margins of providers."
"The Deferred Prosecution Agreement ensures that Genotox will live up to its compliance obligations," said U.S. Attorney Jaime Esparza for the Western District of Texas. "My office is committed to the effort to root out fraud and abuse in the health care system."
"Health care companies that engage in kickback schemes can undermine the public's trust in medical institutions and the financial integrity of the programs billed," said Special Agent in Charge Tamala E. Miles of HHS-OIG. "Working with our law enforcement partners, our agency will continue to investigate such allegations in order to detect and deter illicit activity targeting federal health care programs."
"The Department of Defense (DOD) Office of Inspector General's Defense Criminal Investigative Service (DCIS) is committed to rooting out fraud schemes that not only waste valuable taxpayer resources, but also impact mission readiness," said Special Agent in Charge Michael Mentavlos of the DCIS Southwest Field Office. "DCIS, along with our law enforcement partners, will aggressively pursue and hold those accountable who undermine the integrity of DOD's taxpayer funded health care program, known as TRICARE, which is intended for our service members, retirees, and their families."
The civil settlement includes the resolution of claims brought under the qui tam or whistleblower provisions of the False Claims Act by Alex DiGiacomo, Genotox's former billing manager. Under those provisions, a private party can file an action on behalf of the United States and receive a portion of any recovery. The qui tam case is captioned United States ex rel. DiGiacomo v. Genotox Laboratories, Ltd., et al., No. 2:20-cv-97 (S.D. Ga.). As part of the settlement, DiGiacomo will receive approximately $1 million.
There are a number of lessons for DME suppliers:
1099 Independent Contractor Marketing Reps – The federal anti-kickback statute ("AKS") prohibits a DME supplier from paying commissions to 1099 independent contractor marketing reps ("1099 Reps") for directly or indirectly generating federal health care program ("FHCP") patients for the supplier. The AKS is a criminal statute. Additionally, claims arising out of a kickback arrangement are, in the eyes of the Department of Justice ("DOJ"), "false claims." Damages and penalties under the federal False Claims Act ("FCA") can be massive. The only way that a DME supplier can safely pay a 1099 Rep for directly/indirectly generating FHCP patients is to fit the arrangement into (or substantially fit the arrangement into) the Personal Services and Management Contracts ("PSMC") safe harbor to the AKS. The compensation to the 1099 Rep needs to be fair market value ("FMV"). The safest way for the supplier to compensate the 1099 Rep under the safe harbor is for the compensation to be either (i) fixed one year in advance or (ii) on an hourly basis. There is another safe harbor to the AKS. It is called the Employee safe harbor. If the marketing rep is a bona fide W2 employee ("W2 Rep") of the DME supplier, then it is safe for the supplier to pay the W2 Rep a base salary plus discretionary bonuses based on a number of factors, one of which is the generation of business.
Billing High Reimbursement Codes – If a DME supplier submits a large number of high reimbursement claims, then it is highly likely that the supplier will be looked at by CMS and/or a government enforcement agency. To quote the movie Jerry Maguire: "Follow the money." Here is an analogy from the pharmacy world. Several years ago, a number of pharmacies purchased a software program that allowed them to engage in "data mining." Utilizing the software, the pharmacies would review their most commonly billed prescriptions and determine if there were similar drugs that commanded higher reimbursement. The pharmacies would contact the prescribing physicians and convince them to switch their patients to the higher reimbursed drugs. This type of "data mining" does not pass the smell test. It is no surprise that the Department of Justice is now issuing Civil Investigative Demands ("CIDs") to pharmacies engaged in the data mining.
Whistleblowers – There is an old saying: "If a health care provider is doing something wrong, someone knows about it." That "someone" is normally an employee. In the Genotox case, the whistleblower is Genotox's former Billing Manager. A whistleblower ("Relator") will surreptitiously gather documents and then hire an attorney who specializes in filing whistleblower (qui tam) lawsuits. The Relator will file a federal lawsuit against the provider. The lawsuit will be in the name of the Relator and "in the name of the United States of America." The lawsuit will be placed "under seal" …meaning that no one knows about the lawsuit except for the DOJ and other government enforcement agencies. The lawsuit will be delivered to a civil Assistant U.S. Attorney ("AUSA"). The AUSA will coordinate an investigation, which can take months…or even a couple of years. If the AUSA concludes that the lawsuit has merit, then (i) the DOJ will "intervene" (i.e., take the lawsuit over) and (ii) the lawsuit will be served on the provider. If the AUSA finds the facts to be egregious, then he/she may hand the file over to a criminal AUSA who will determine if a parallel criminal case needs to be brought against the provider. I do not know what transpired at Genotex before the whistleblower lawsuit was filed, but the odds of Genotex being subjected to such a suit would likely have been reduced if (i) Genotex had a robust compliance program and (ii) Genotex had a functioning Compliance Officer. In most instances, (i) the Billing Manager would recognize the problem, (ii) the Billing Manager would report the problem to senior management, and (iii) senior management would address the problem. Normally, an employee will go to a qui tam attorney only when the employee concludes that his/her employee is not taking steps to correct a fraudulent practice.
Ability to Pay – The $5.9 million settlement was based on Genotox's "ability to pay." The damages and penalties under the FCA would have been in the stratosphere. The DOJ reviewed the financial statements of Genotox (and most likely its individual owners) to determine how much Genotox could physically pay. $5.9 million is what the parties agreed on. This type of "ability to pay" approach is fairly common in settling cases under the FCA.
Deferred Prosecution – It appears that Genotox "dodged the proverbial bullet." Most whistleblower lawsuits remain strictly civil (i.e., they do not go down a parallel criminal path). That is not the case here. Genotox entered into an 18 month Deferred Prosecution Agreement ("DPA"). This means that there is an ongoing criminal case against Genotox. To resolve the criminal case, Genotox is essentially placed on criminal probation. If Genotox complies with the terms of the DPA, then the criminal case will be dismissed. If Genotox violates the terms of the DPA, then it will face criminal charges. A criminal conviction against a company is normally the dell-knell of the company.
Corporate Integrity Agreement ("CPA") – Genotox signed a five-year CIA with the Office of Inspector General ("OIG"). This is a form of civil probation, similar to the probation that Genotox must comply with under the DPA. During the term of the CIA, Genotox must perform certain obligations. These can include (i) implementing a robust compliance program; (ii) hiring a Compliance Officer and establishing a Compliance Committee; (iii) training existing and future employees on their compliance responsibilities; and (iv) contracting with an Independent Review Organization ("IRO") to (a) review Genotox's operations once a year and (b) submit a report to the OIG. If Genotox violates the terms of the CIA, then Genotox will likely face exclusion from directly or indirectly having any connection with FHCPs.
Jeffrey S. Baird, JD, is chairman of the Health Care Group at Brown & Fortunato, PC, a law firm with a national health care practice based in Texas. He represents pharmacies, infusion companies, HME companies, manufacturers and other health care providers throughout the United States. Mr. Baird is Board Certified in Health Law by the Texas Board of Legal Specialization and can be reached at (806) 345-6320 or jbaird@bf-law.com.
AAHOMECARE'S EDUCATIONAL WEBINAR
Billing Nonassigned:  Steps to Succeed
Presented by: Jeffrey S. Baird, Esq., Brown & Fortunato & Lisa K. Smith, Esq., Brown & Fortunato
Tuesday, April 18, 2023
1:30-2:30 p.m. CENTRAL TIME
Since its inception in the 1970s, the DME industry has been an "assignment" industry. A DME supplier would provide a product to a Medicare beneficiary, take assignment from the beneficiary, bill and collect from Medicare, and bill the beneficiary for the copayment. As a result of lower Medicare reimbursements, and in response to the willingness of aging Baby Boomers to pay cash for "Cadillac" products, an increasing number of DME suppliers are electing to become "non-participating" suppliers and are providing Medicare-covered items on a non-assigned basis. This means that the Medicare beneficiaries pay cash up front to the suppliers. This program will discuss the multiple issues arising out of transitioning from billing assigned to billing on a non-assigned basis, including the following: (i) What does it mean to bill non-assigned? (ii) If the supplier bills an item non-assigned, can the supplier set the price without limitation? (iii) Must the supplier submit a claim to Medicare so that the beneficiary can be reimbursed? (iv) Can the supplier sell a capped rental item for cash? (v) Does the supplier need to obtain documentation supporting medical necessity? (vi) Is the supplier at risk of having to repay Medicare and/or the beneficiary in the event of a subsequent audit?
Registration will soon be posted for Billing Nonassigned:  Steps to Succeed on Tuesday, April 18, 2023, 1:30-2:30 p.m. CT, with Jeffrey S. Baird, Esq., and Lisa K. Smith, Esq., of  Brown & Fortunato.
Members:  $99
Non-Members:  $129
AAHOMECARE'S EDUCATIONAL WEBINAR
Negotiating Managed Care Contracts
Presented by: Jeffrey S. Baird, Esq., Brown & Fortunato & Colleen T. Byrom, Esq., Brown & Fortunato
Tuesday, April 25, 2023
1:30-2:30 p.m. CENTRAL TIME
Approximately 50% of Medicare beneficiaries are signed up with Medicare Advantage Plans ("MAPs"), while approximately 70% of Medicaid beneficiaries are signed up with Medicaid Managed Care Plans ("MMCPs"). These percentages are increasing. MAPs and MMCPs work essentially the same way: (i) the government health care program contracts with a "Plan" that is owned by an insurance company; (ii) the Plan signs up patients; (iii) the Plan signs contracts with hospitals, physicians, DME suppliers and other providers; and (iv) the government program pays the Plan that, in turn, pays the providers. In order to serve MAP and MMCP patients, DME suppliers must sign managed care contracts. In so doing, the supplier needs to be careful. Not only must the contract provide sufficient reimbursement to the supplier, but the contract will have some "trap" provisions that may be harmful to the supplier. This program will discuss the most important provisions that are contained in managed care contracts, such as covered services, medical necessity, passive amendments, incorporation of collateral documents, set-off, remedy for delay in payment, and payment forfeiture for late claims. The program will discuss how the supplier can negotiate with Plans; and the discussion will point out the provisions that are often non-negotiable and the provisions that are open to negotiation.
Registration will soon be posted for Negotiating Managed Care Contracts on Tuesday, April 25, 2023, 1:30-2:30 p.m. CT, with Jeffrey S. Baird, Esq., and Colleen T. Byrom, Esq., of  Brown & Fortunato.
Members:  $99
Non-Members:  $129