AMARILLO, TX – A "loan closet" is the same thing as a "consignment arrangement"…which is the same thing as a "stock and bill arrangement." A DME supplier can have a loan closet with a hospital, physician, wound care center, and other providers. This article is focused on a loan closet between a DME supplier and a hospital. However, the discussion in this article also applies to loan closets with other types of providers.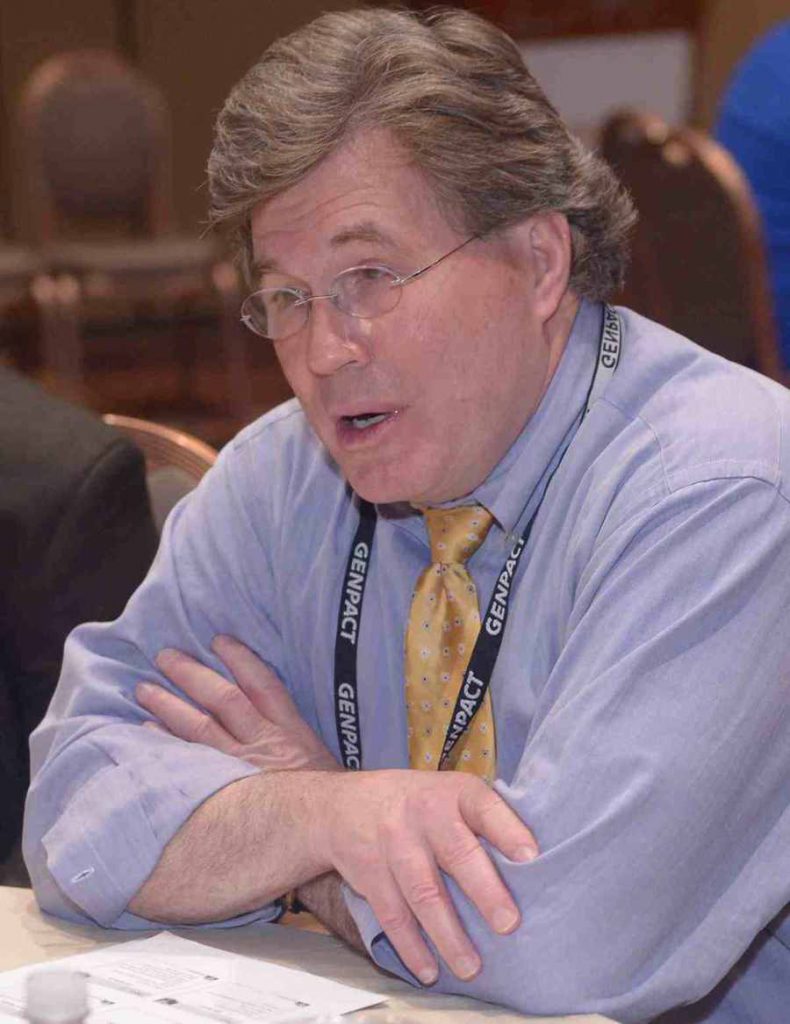 With a loan closet between a DME supplier and a hospital, the supplier places inventory at the hospital. Title to the inventory remains with the supplier. If a physician orders a DME item for the patient (who is about to be discharged) to use in his home, then the hospital should ask the patient if he has a choice of which supplier he wishes to use. If the patient does not express a choice, then the hospital can recommend that the patient obtain the item from the supplier that has the loan closet arrangement with the hospital. If the patient chooses the supplier, then a hospital employee will "pull the item from the closet," hand it to the patient or his caregiver, and send the patient home with the item. The supplier will pick up the documents pertaining to the item delivered to the patient. The supplier will conduct the necessary intake and if it determines that the patient meets the coverage requirements of the third party payor, then the supplier will (i) "accept" the patient, (ii) take responsibility for the patient, and bill the third party payor. If inventory "disappears" from the closet…or if the DME item provided to the patient should be covered under Part A…or if the supplier determines that the patient does not meet the third party payor's coverage requirements…then the hospital is required to pay the supplier for the item.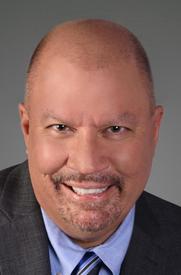 The DME supplier can pay rent to the hospital for the "closet." In doing so, the supplier and hospital will need to execute a written space rental agreement that complies with the Space Rental safe harbor to the federal anti-kickback statute ("AKS"). Among other requirements, the (i) term of the agreement must be for at least one year, (ii) rent must be fixed one year in advance, and (iii) rent must be fair market value. From a practical standpoint, the rent will be so miniscule that it is normally not worth having the supplier pay rent.
The DME supplier can place an employee liaison at the hospital. The liaison cannot perform services that the hospital is required to perform. Doing so will reduce the hospital's expenses. This will constitute "something of value" to the hospital (a referral source to the supplier). Hence, the AKS will likely be violated.
While the law does not require that a loan closet arrangement be reduced to a written agreement, it is advisable for the parties to do so. The balance of this article contains some of the most important terms to be included in an Equipment Placement Agreement between a DME supplier and a hospital.
Appointment of Preferred Provider
Hospital appoints Supplier as its Preferred Provider for furnishing Services on a post-discharge basis to Patients who elect to receive such Services from Supplier, and Supplier accepts such appointment. Hospital's appointment, and Supplier's acceptance, are conditioned on the continued performance by each Party of their respective duties, and other terms and conditions, as set forth herein.
Duties of Supplier
Placement of Inventory. Supplier will deliver to Hospital's premises the DME listed on Exhibit A (the "Inventory"). Supplier will replace items distributed from the inventory from time to time. Supplier may increase, decrease or change the quantity or kinds of DME in the Inventory as Supplier deems appropriate, taking into account Hospital's preferences and usage patterns. Hospital will provide suitable storage space for the Inventory at Hospital's premises and will permit Supplier access to such storage space for purposes of (i) verifying and replacing inventory and (ii) carrying out the purposes of this Agreement.
Ownership of Inventory. Title to the Inventory will remain with Supplier and Hospital will have no ownership interest in the inventory.
Distribution of Inventory. If the Patient chooses to obtain an item from the Inventory ("Inventory Item"), Hospital will provide the Inventory Item to the Patient. Hospital will notify Supplier of the provision of the Inventory Item to the Patient and will provide the Patient's name and insurance or other third party reimbursement source information to Supplier, together with a written order and such other documentation as Supplier may request for the purpose of billing for the Inventory Item. Hospital will not distribute an Inventory Item to any person other than to a Patient, parent or guardian who has chosen to receive an Inventory Item from Supplier. Hospital will not use an Inventory Item to provide any service at Hospital's premises, or make any other use of the Inventory Item or permit any other person to make any other use of the Inventory Item, other than as expressly set forth in this Agreement. Supplier may verify the Inventory Item from time to time as Supplier deems necessary.
If Supplier determines that any Inventory Items are missing from the Inventory for which Hospital has not provided billing information as provided in this section, or if any Inventory Item is lost or damaged, or if any Inventory Item is used on a Hospital patient in such a way that the Inventory Item falls under Part A of the Medicare program or falls under hospital reimbursement by any other third party payor, or if Supplier determines that it cannot submit a claim for third party reimbursement because of inadequate or incomplete documentation obtained by Hospital and transmitted to Supplier, or if a claim (submitted by Supplier) is denied because of inadequate or incomplete documentation obtained by Hospital and transmitted to Supplier, or if an Inventory Item is delivered to a Hospital patient who is not covered by a government health care program or commercial insurance, then Hospital will pay Supplier for such Inventory Item at its regular retail price. Hospital's obligations under this section will survive expiration or termination of this Agreement.
Supplier will only bill and collect from government health care programs and commercial insurers for Inventory Items distributed from the Inventory by Hospital. Hospital will cooperate as requested by Supplier in obtaining and providing documentation required to support claims for payment for such Inventory Items.
Post Discharge Services for Hospital Patients
For any Patients who choose to obtain Services from Supplier pursuant to a physician's order following discharge from Hospital, Supplier will furnish Services to Patients for use in their residences post-discharge in accordance with the following:
Supplier will maintain an inventory of DME, suitable in terms of variety and amount, to allow the Supplier to render Services to Patients.
Supplier will use commercially reasonable efforts to provide Services to Patients within the time frame specified by Hospital.
Supplier will deliver Services to Patient's residence, or elsewhere, as mutually agreed to by Hospital and Supplier.
Set-Up and Training. Supplier will set up, install and/or render Services as appropriate and in accordance with Supplier's usual protocols and train Patients and/or family caregivers in the proper utilization of Services.
Service and Maintenance. Supplier will service and maintain DME provided on a rental basis in accordance with Supplier's usual protocols and the rules of applicable third-party payors, and, as necessary, replace rental DME that fails beyond repair due to normal use or manufacturer's defects. With respect to DME purchased by Patients, Supplier may charge the purchaser its usual and customary fees for service, maintenance and replacement in accordance with the rules of applicable third-party payors.
24-Hour Availability. Supplier will be available by telephone to Hospital and Patients 24-hours per day, seven-days-per-week to address any questions regarding the Services.
Supplier will retrieve and disinfect rental DME upon notification that it is no longer needed.
Supplier will promptly address any Patient or caregiver complaints or concerns and coordinate its response with Hospital as appropriate.
Supplier will accept returns of any substandard or unsuitable DME.
Hospital Staff Education. Supplier will educate Hospital's staff regarding the Services.
Patient Education. Both prior and subsequent to the Patient's discharge from Hospital, Supplier will educate the Patient (and/or the Patient's caregiver) regarding the proper way to utilize the Services.
Compliance Monitoring. Following discharge, Supplier will monitor the Patient's compliance with the proper utilization of the Services and upon the request of Hospital or the Patient's treating physician. Supplier will submit compliance reports to the Hospital and/or treating physician.
Hospital Liaison. Supplier may, at its discretion, assign an employee to serve as its Hospital Liaison ("Liaison"). THE LIAISON WILL NOT PERFORM ANY SERVICES THAT THE HOSPITAL IS OBLIGATED TO PERFORM AND WILL NOT HAVE ACCESS TO A PATIENT'S MEDICAL RECORDS UNLESS THE PATIENT SELECTS SUPPLIER TO BE ITS DME SUPPLIER. Among other duties, the Liaison will (i) educate the Hospital staff regarding how to properly use DME; (ii) be available to answer questions posed by Hospital staff; and, (iii) resolve concerns expressed by Hospital staff.
Regulatory Compliance
Supplier will maintain a written regulatory compliance plan, and an active internal compliance program under the direction of a designated compliance officer, to ensure Supplier does not knowingly fail to comply with the service and billing requirements established by Medicare, Medicaid, and other third-party payers.
Duties of Hospital
Notice of Supplier Services and Patient Choice. Hospital will inform Patients of the Services offered by Supplier and the benefits of utilizing Supplier for the Services. Hospital also will inform Patients of their right to select any other DME supplier for products and services.
For each Patient who chooses to receive Services from Supplier, Hospital will provide Supplier with complete and accurate intake information and such other information that is necessary for Supplier to provide Services to Patients, including the Patient's identifying and clinical information, the Services ordered, the name of the ordering physician, the expected delivery date, and insurance and other third party billing information. If required for any Patient, Hospital will coordinate the provision of Services with any home care nurses, aides, therapists, or other caregivers involved in such Patient's home care. For each Patient who chooses to receive Services from Supplier, Hospital will deliver each of the following to the Patient at the time each item of DME is delivered to the Patient:
A copy of the Medicare DME supplier standards in accordance with 42 CFR 424.57©(16), but only in the extent that Supplier will deliver such document to Hospital.
A copy of the instruction on the proper use of the items of DME in accordance with 42 CFR 424.57©(12), but only to the extent that Supplier will deliver such document to Hospital.
Delivery of Documents. Promptly after delivery of any item of DME to a Patient as described above, Hospital agrees to send to Supplier documents that demonstrate that Hospital delivered the documents to the Patient as required by this section.
Advanced Notice. To promote continuity of care, patient convenience and cost efficiencies, Hospital will use commercially reasonable efforts to provide Supplier with advance notice of Services needed by any Patient who chooses to receive Services from Supplier.
Complaints. Hospital will promptly inform Supplier of any Services-related Patient complaints or concerns of which Hospital becomes aware and, if appropriate in light of a specific Patient's circumstances, will coordinate and cooperate with Supplier in fashioning an appropriate response.
Preferred Provider Status. Hospital agrees to identify Supplier as Hospital's Preferred Provider of Services. In particular, Hospital will make such information known to its employees, medical staff, and patients, PROVIDED, however, that nothing herein will be construed as compromising a patient's right to select his or her supplier of choice.
Electronic Health Records ("EHR"). For each Patient who chooses to receive Services from Supplier, Hospital will allow Supplier to access such Patient's EHR.
No Referrals Required
In entering into this Agreement, the parties do not intend to induce the referral of Patients by Hospital to Supplier. The parties acknowledge that there is no requirement under this Agreement, or any other agreement between Hospital and Supplier or their respective affiliates, that any patients be referred to the other. In connection with their respective duties hereunder, neither Party will pay the other any remuneration, directly or indirectly, overtly or covertly, in cash or in kind. At its sole cost and expense, each Party will provide such staff space and other resources as are necessary or appropriate to achieve the purposes of this Agreement. The Parties further acknowledge that the relationship established hereby is for the convenience of Patients who select Supplier to furnish their Services.
Term and Termination
Term: This Agreement will be effective as of the Effective Date and will continue for a term of three years. Either Party may terminate this Agreement at any time effective on or after the first anniversary of the Effective Date, with or without cause, by giving the other Party at least 60 days prior written notice.
Default: Each of the following will constitute an "Event of Default" hereunder:
Failure by Hospital to make a payment to Supplier required hereunder if such failure will continue for a period of 10 days after notice from Supplier to Hospital.
Violation of any term, covenant, or condition of this Agreement by a Party if such failure will continue for a period of 30 days after written notice from the other Party, provided, however, that Supplier may terminate this Agreement immediately upon the occurrence of any of the following events: (i) Hospital's loss or restriction of licensure or Medicare or Medicaid certification; (ii) an investigation of Hospital by any governmental agency that may result in denial or delay of payment to Supplier by a third-party payor; (iii) the imposition of any sanction against Hospital for violation of applicable law, rule, or regulation or a plea of conviction of criminal liability or settlement or judgment of civil liability for health care fraud and/or abuse in any state or federal tribunal; or, (iv) if any event occurs that would constitute a breach of any of the warranties and certifications described in this Agreement.
Following the expiration of the respective grace periods as provided above, the non-defaulting Party may serve a written notice upon the defaulting Party electing to terminate this Agreement upon a specified date not less than 10 days after the date of serving such notice and this Agreement will be terminated on the date so specified. Any such termination will be without prejudice to the right of either Party to recover damages to the extent permitted by law against the other Party.
Authorized Conduct by Supplier
Supplier's role hereunder is that of an independent contractor only. Accordingly, nothing contained herein will prevent or prohibit Supplier from entering into or conducting any other business of whatever kind or nature, for its own account. Supplier is expressly permitted to provide Services to entities and individuals other than Hospital and Patients. Neither Party, nor any of its agents or employees, will act as employees or agents of or joint ventures with the other Party.
Indemnification and Insurance
Each Party ("Indemnifying Party") will indemnify, defend and hold harmless the other Party ("Indemnified Party"), including its officers, agents or employees from and against any and all loss and liability and all judgments, orders, awards, costs, damages and expenses (including, but not limited to, attorney's fees) that may be sustained by any patient, third party or the Indemnified Party or any of its officers, agents or employees arising out of, resulting from, or relating to: (i) a breach of this Agreement by the Indemnifying Party or (ii) the willful misconduct or gross negligence of the Indemnifying Party in connection with this Agreement. Notwithstanding any contrary provision herein, in no event will either Party be responsible to the other Party or to any other person for any punitive damages or any consequential, incidental, indirect, exemplary or special damages in connection with this Agreement, including without limitation loss of profits and the cost of cover. The indemnification obligations herein will survive termination of this Agreement.
Each party will maintain professional liability insurance, commercial general liability insurance, and workers' compensation insurance in commercially reasonable amounts covering the Services and obligations of such Party under this Agreement. Supplier acknowledges that it will be the responsibility of Supplier to maintain appropriate insurance for all Inventory Items of Supplier stored on Hospital's premises. Evidence of such insurance coverage will be provided by each Party to the other upon request.
Confidentiality
In connection with the performance of this Agreement, both Parties might obtain certain information including, without limitation, trade practices, policies, procedures, protocols, forms and operating experience and manuals of the other Party, which have value to the other Party and are not generally known to its competitors, and which each will treat as confidential ("Confidential Information"). Neither Hospital, Supplier, nor their attorneys, officers, agents or employees will at any time during or subsequent to the term of this Agreement use the Confidential Information or disclose any part of it to any third party except as expressly contemplated by this Agreement. Both Parties will take appropriate action by instruction, agreement, or otherwise, to ensure that their employees will comply with the foregoing restrictions.
Business Associate Provisions
In providing Services hereunder, Supplier will be a business associate of Hospital, as that term is used in the Security Standards for the Protection of Electronic Protected Health Information and the Standards for Privacy of individually identifiable Health Information (collectively the "HIPAA Standards"), 45 CFR parts 160 and 164. The Parties agree to execute the Business Associate Agreement in the form of Exhibit B attached to this Agreement in compliance with the HIPAA Standards.
AAHomecare's Retail Work Group
The Retail Work Group is a vibrant network of DME industry stakeholders (suppliers, manufacturers, consultants) that meets once a month via video conference during which (i) an expert guest will present a topic on an aspect of selling products at retail, and (ii) a question and answer period will follow. The next Retail Work Group video conference is scheduled for March 28, 2019, at 11:00 a.m. Central. Jeff Baird, Brown & Fortunato, P.C., will present "Diving Deeper into the Legal Aspects of Retail." Participation in the Retail Work Group is free to AAHomecare members. For more information, contact Ashley Plauché Manager of Government Affairs, AAHomecare (ashleyp@aahomecare.org).
Jeffrey S. Baird, JD, is Chairman of the Health Care Group at Brown & Fortunato, PC, a law firm based in Amarillo, Tex. He represents pharmacies, infusion companies, HME companies and other health care providers throughout the United States. Mr. Baird is Board Certified in Health Law by the Texas Board of Legal Specialization, and can be reached at (806) 345-6320 or jbaird@bf-law.com.
Markus P. Cicka, JD, is an attorney with the Health Care Group at Brown & Fortunato, PC, a law firm based in Amarillo, Tex. He represents pharmacies, infusion companies, HME companies and other health care providers throughout the United States. Mr. Cicka can be reached at (806) 345-6366 or mcicka@bf-law.com.