WASHINGTON, DC – AAHomecare's Tom Ryan, Jay Witter, and Kim Brummett (L-R), along with the Association's General Counsel, Cara Bachenheimer of Brown & Fortunato, met with members of the White House Domestic Policy Council for an open and frank discussion regarding the addition of non-invasive vents to the 2021 round of the competitive bidding program.  AAHomecare's delegation reiterated the potential impacts on the patients who depend on these highly specialized and service-intensive respiratory products if access is diminished.
AAHomecare offered alternative solutions to improve the benefit, including strengthening Medicare coverage criteria for non-invasive ventilators, an approach that the Association and stakeholders in the pulmonary/respiratory medical community have advocated for since 2009.
AAHomecare is seeking meetings on ventilator policy with CMS and HHS leadership, as well.
CMS' Plans to Add Ventilators to Bidding Program are a Reminder of the Importance of Persistent Advocacy Efforts
by Tom Ryan
WASHINGTON, DC – CMS' recent announcement that the Agency was moving forward with plans to add non-invasive ventilators to the product mix for the 2021 CB Round is of critical concern for respiratory suppliers, medical professionals, and patients and caregivers who rely on these products.
In the week-plus since CMS included that information as part of new details and a timeline for the next bidding round, I've heard from numerous leaders at respiratory companies, clinician groups, and organizations representing impacted patient populations.  Not surprisingly, everyone I've spoken with is highly motivated and prepared for an aggressive campaign to push back against this policy change.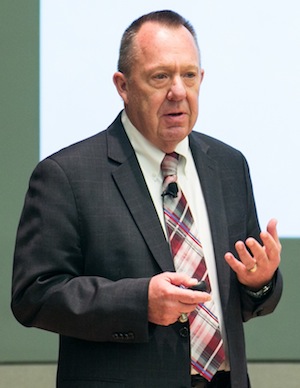 For the larger HME community, this announcement is a fresh example of why we need to remain committed to building strong relationships on Capitol Hill and continuing to grow our industry's advocacy capability.  It's yet another reminder that policymakers at both Federal and state levels are certain to continue to look for new avenues to limit Medicare and Medicaid expenditures even as the populations served by these programs grow.
Despite this latest challenge, I am more positive than I have ever been about the HME community's advocacy capability.  There is no question that the reimbursement relief and bidding program reforms gained through the CURES bill and the ESRD/DMEPOS Rule would have never taken shape without your strong grassroots advocacy for rural relief legislation over the last two Congressional sessions.  The wide support on multiple Congressional sign-on letters in support of these priorities is a direct reflection on the relationships you've built and the credibility you've established for HME on Capitol Hill.
Looking Ahead
We are currently working with our champions on Capitol Hill to develop legislation providing more substantial and longer-term relief for HME suppliers in non-bidding areas, and also in discussions with respiratory stakeholders and our patient group allies on a plan of action to address the ventilator issue.  Once again, the prospects for success on these issues will mainly rest on our ability to educate and engage hundreds of members of Congress that our policy priorities are critically needed by both HME suppliers and patients.  We'll be counting on long-time HME advocates to continue to work with their legislators, and we'll also need fresh faces to become involved in HME advocacy.
We should all be proud of the growth of our industry's advocacy capability over the last five years and the results we've achieved together – but I believe we need to summon more passion, craft more persuasive arguments, develop better evidence and data, and recruit more individuals to join our efforts.  The AAHomecare team will do its part by providing support, clear communication on policy priorities, persuasive data and messaging, and everything else we can do to make you stronger advocates on Capitol Hill and in state-level lobbying efforts. Together, we can make 2019 the most effective and impactful year for HME advocacy yet!
I look forward to connecting with many of you in person at Medtrade Spring in Las Vegas (Apr. 15-17); I encourage you to join us for Tuesday morning's Washington Update and to stop by our booth (#603) to talk about how we can work together to win on public policy issues.
Over the past four years, attendees at our Washington Legislative Conference have held more than 1,000 meetings with members of Congress and their staffs.  We need another strong showing on Capitol Hill this year.  If you've never been a part of the WLC, or if you haven't attended in recent years, we need you back in DC to fight for HME on May 22-23 – see more details below. Help win on Capitol Hill at the Washington Legislative Conference.
Tom Ryan is president of the American Association for Homecare.