PRINCETON, N.J. – Medtrade exhibitor Parachute Health, a provider of ePrescribing software for DME, recently welcomed Rob Boeye as commercial leader – HME. Boeye joins Parachute Health with over 25 years of experience working with HME providers to drive product innovations and digital transformation.
He most recently served as executive vice president at Brightree, where he led initiatives to help providers improve business performance through workflow automation and analytics. "We are thrilled to welcome Rob to the Parachute Health team. His depth of expertise in the HME industry and passion for helping providers succeed will be invaluable as we continue enhancing our platform to meet the evolving needs of our customers," said Catie Moser, senior vice president, Client Success at Parachute Health.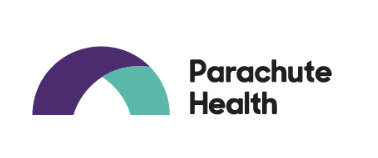 "It's clear that the team at Parachute Health truly understands the pain points HME providers face in managing workflow for their referral sources and patients," said Boeye. "I'm excited to leverage my experience to help shape solutions that tangibly improve HME provider workflows and simplify the clinician experience ordering products for their patients. I look forward to collaborating with all of Parachute's partners to drive operational efficiency with impactful innovations that Parachute has in the pipeline."
Parachute Health also announced the general release of its newest product, Renewals by Parachute. This solution is designed to streamline the DME order renewal process for healthcare providers through automated workflows, reducing administrative burden, and improving the continuity of care.
"The launch of Renewals by Parachute is just one example of how we are innovating to drive productivity for clinicians and HME providers, while streamlining the continuity of care across the patient journey from acute and post-acute facilities to the home," added David Gelbard, founder + CEO of Parachute Health.