HIGH POINT, N.C. – When Sheila Guo joined Charme Health Tech as head of Sales, she began a mission to expand sales in North America. In a highly competitive market, officials at Charme wanted to establish a presence for their home care products that includes residential care beds (pictured), smart mattresses, lift chairs, and power wheelchairs.
"We basically started from nothing," Guo reveals. "I was talking to one of my distributors in Dallas and he actually mentioned that Medtrade is the show that we should be a part of. That's how I originally got in touch with Medtrade and signed up to exhibit at the show in 2024 [March 26-28 in Dallas]."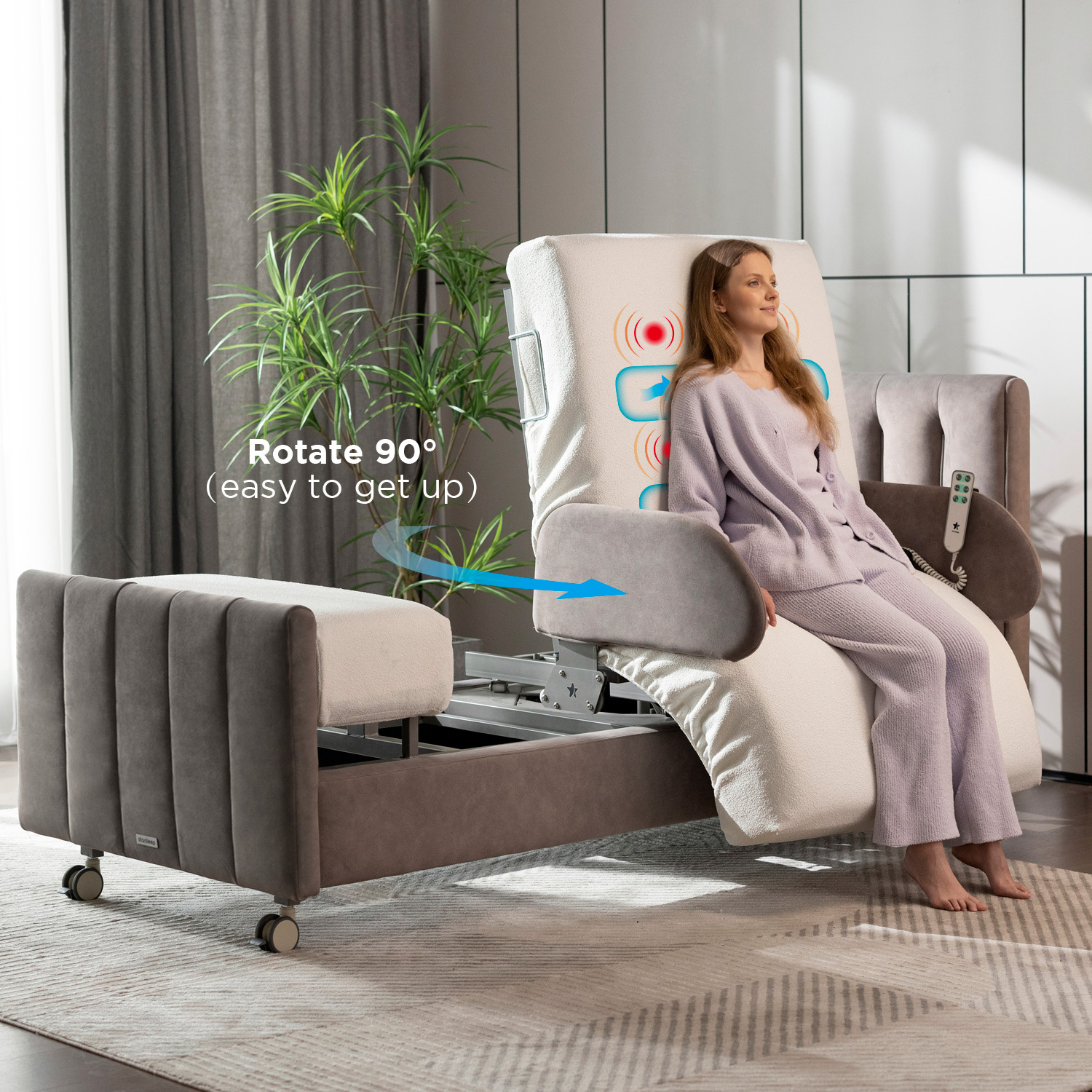 Charme is a new company—only in existence for about a year. Morris Home Living is the older parent company, and has been around for two decades as a furniture manufacturer in Hong Kong. Medtrade attendees may not recognize the company name, but Guo contends that the upstart is worth a look.
"One of the things that sets us apart is the quality and the cost of our products, because we have our own factory," she says. "We manufacture everything out of our own facility in China and we have a lot of control over the quality, cost, capacity, and turnaround.
"We also have in-house research and development, and a software team which develops apps for our products," Guo continues. "In the same line, we can fully customize any size or function—basically anything our customers can possibly think of. That's some of the major advantages that we bring."
While digital marketing plays a role for the new company, Guo is determined to put Charme in front of new customers, in person. "I'm a big believer trade shows," Guo enthuses. "Seeing clients and old friends face to face means a lot. I believe in making personal connections. It's great for business. We are really looking forward to Medtrade."