LAS VEGAS – Medtrade Spring attendees who are looking to get a firm grip on all aspects of their business should consider attending the Optimize Brightree, Optimize Your Business workshop, scheduled for day one (Monday, Feb 27) of Medtrade Spring. The conference portion of Medtrade Spring is set for Feb 27 and 28, while the Expo Floor will be open Feb 28 and March 1.
Optimize Brightree, Optimize Your Business
Monday, February 27, 9:00 a.m. – 1:00 p.m.
Room: South Seas C Workshop Number: W2
Advanced review of the many tools, reports, and features in the Brightree system that are designed to manage all aspects of your business. During this course, a special emphasis is placed on how to implement and utilize the features in Brightree to improve your day-to-day processes.
Speakers: Kristina Peterson, Education Consultant; Deb Mills, Education Consultant
An additional session on day one (Strategic Planning in Constant Change – HME Provider Strategy) is scheduled for the afternoon following the Optimize workshop. The panel discussion features Jennifer Leon (pictured), vice president, Brightree Patient Collections, and three additional experts.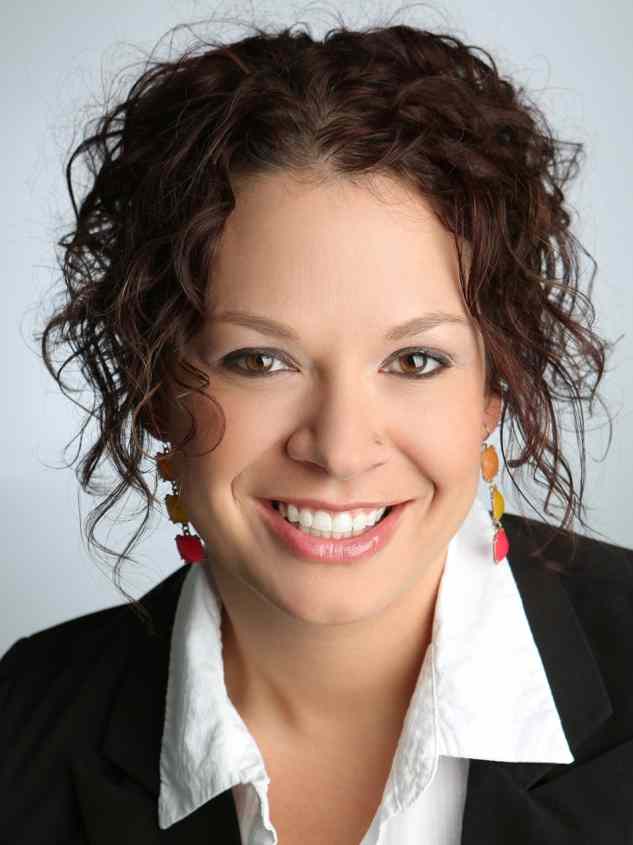 Day One Session: Strategic Planning in Constant Change – HME Provider Strategy
Monday, February 27, 4:15 p.m. – 5:15 p.m.
Providers today are faced with a myriad of challenges and multiple moving targets from a payment and regulatory point of view. Gone are the days of the diversified DME and "being all things to all people." How do you manage the repositioning and specialization of your organization and how can you effectively jettison categories to focus on your core? This session will focus on the real-world examples of how providers use data, strategy, and communication to work through seismic shifts in revenue composition to define the future of the organization and the level of financial and operational success.
Moderator: Gary Sheehan, Cape Medical
Panelists: John Skoro, Managing Partner, XMED Oxygen & Medical Equipment; Tara Elliston, General Manager, Geneva Woods Pharmacy and Health Care Services; and Jennifer Leon, Vice President, Brightree Patient Collections
With just three weeks remaining before Medtrade Spring, Medtrade Monday sat down with Brightree officials to discuss the state of the industry and the crucial role of technology for HME providers in 2017.
Medtrade Monday: Why is the best/latest technology so important for the modern HME provider?
Brightree: There are many innovative technology solutions in the HME market. The best/latest technology improves healthcare delivery and facilitates stronger relationships with referrals sources and better patient care. HME providers need solutions that make their business interoperable with the healthcare continuum, connecting with patients, payers, referrals sources and manufacturers/distributors. Connecting with referral sources, especially in the acute care setting, is a very important benefit of technology.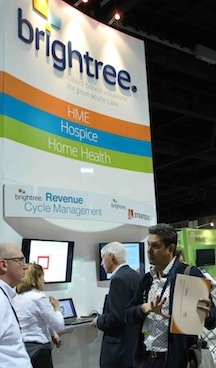 If we believe reimbursement will continue to move toward patient outcomes, working with acute care facilities is critical to patient care and keeping patients out of the hospital and improving readmission. Mobile technology is also finding a niche because of its accessibility, functionality and reduced cost of operations compared to other devices. HME providers can expand their business reach outside of the office setting, provide better customer experience and increase their value, all with the electronic sharing of information. HME delivery drivers in the field stay connected with the patients, home office and billing/delivery warehouse.
Medtrade Monday: What is the biggest misconception (if one exists) about HME-related technology?
Brightree: The biggest misconception is not having one technology platform that can handle all aspects of an HME business with the ability to share information electronically with referrals sources, payers and patients. Gone are the days in which each sector of the business was siloed because technology could only handle one aspect such as billing or delivery. Today's technology enables businesses to handle multiple services in one package. That ability to handle multiple services, or even end-to-end business operations like ourselves, is becoming the norm.
Medtrade Monday: The HME industry has had difficult times in recent years. In light of these challenges, what is the level of optimism among Brightree officials these days?
Brightree: The industry has undoubtedly gone through challenging times, but there is reason for optimism. HME providers continue to evolve with the changing environment. Providers want solutions to help them stay relevant and profitable, and need to focus on what they do best, which is take care of patients and their referral sources. We are confident we can help providers improve operational efficiency, find new revenue opportunities and easily connect with patients and referrals sources.
Medtrade Monday: There are a lot of online/digital opportunities for education in 2017. With that in mind, why should business owners/employees take the time and effort to attend trade shows and seek out in-person education?
Brightree: The world is becoming more connected, but nothing replaces meeting and networking with key leaders in the industry, viewing products in person, and learning about ways to improve the efficiency and effectiveness of your business. The experience is about building, strengthening and maintaining relationships. You never know who you could meet and what you could learn at an educational event.