AMARILLO, TX – In fraud and abuse land, there are several wise sayings that DME suppliers need to follow. One is "If your brain tells you one thing, and if your stomach tells you something else, ignore your brain and trust your stomach." Another is "If it looks like a duck, walks like a duck, and sounds like a duck … then it is a duck." A third saying is "Truth always bubbles to the surface. If you are doing something you should not be doing, then someone knows about it." And a final saying is "The DME supplier lives in a glass house. It has no choice but to be pristine in everything it does."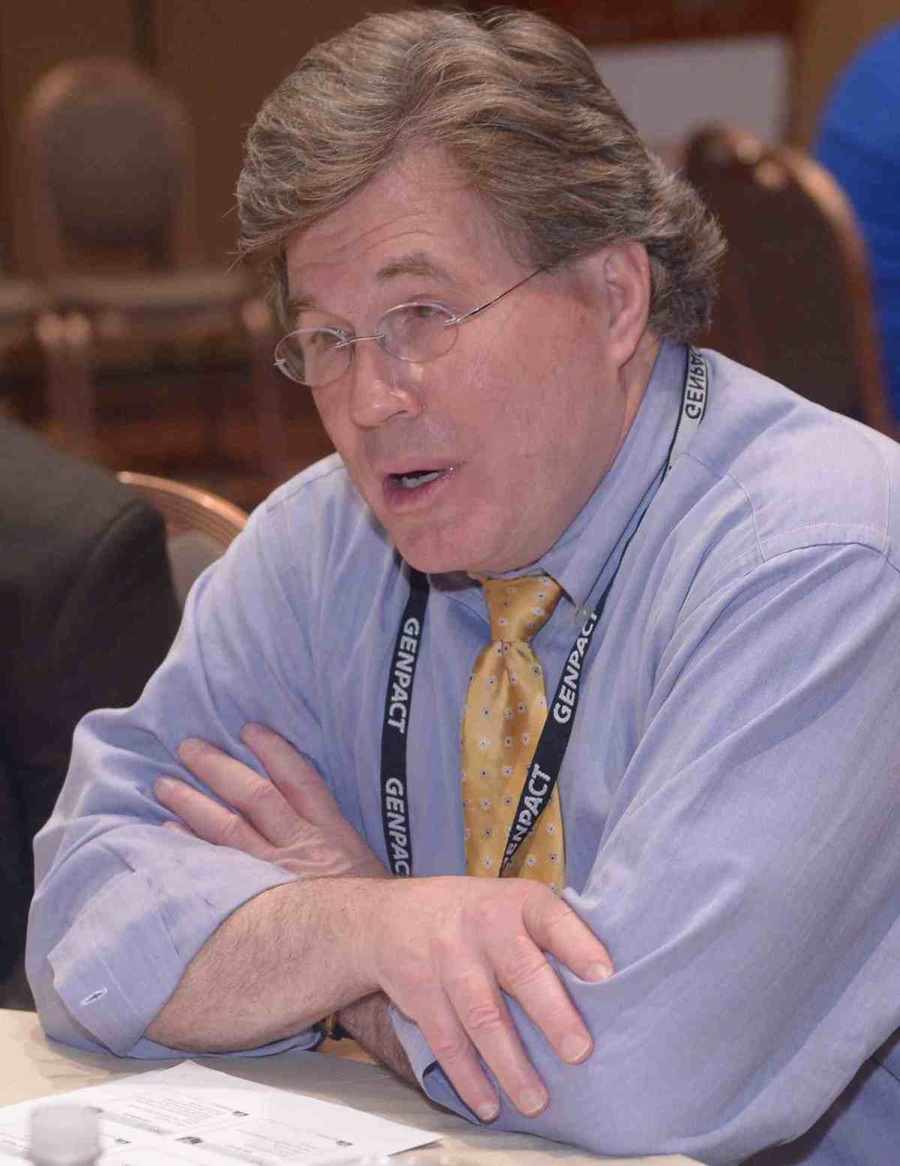 Now let's switch gears and talk about human nature. If you leave $10,000 in a brown paper sack on the side of the road, someone will pick it up. A tendency for some DME suppliers is to promote products that are easy to provide and have high reimbursement. When DME suppliers do that, they can become "code killers." CMS will see that a particular code is being heavily billed and will clamp down on it. It is almost like DME suppliers and CMS are playing "whack-a-mole" … every time a group of suppliers starts billing the heck out of a code, CMS "whacks it" and the group moves onto another code … and the cycle repeats itself.
Let us take a look at what is going on in the pharmacy industry. DME suppliers can learn valuable lessons from what is happending to their pharmacy brethren. Last week, the Wall Street Journal ran a front page article entitled "Probes Target Fraud in Military Health Plan." The article says, in part:
Federal Prosecutors in at least four states are mounting investigations into what they describe as widespread fraud by compounding pharmacies in claims to the health-insurance program that covers 9.5 million U.S. military members and their families …. [F]our Florida pharmacies last month agreed to pay $12.8 million combined to settle civil allegations that they falsely billed the insurance program [TRICARE] for expensive pharmaceutical creams and gels to treat pain, scars and other ailments …. Two of the compounding pharmacies, which make customized medicines by mixing pharmaceutical ingredients, employed salespeople who paid doctors to write prescriptions to [TRICARE] beneficiaries …. In some cases, doctors would conduct telephone consultations with beneficiaries and then write them prescriptions, despite having not met with the beneficiaries in person …. Those prescriptions were illegitimate because they weren't based on genuine doctor-patient relationships, a violation of the federal False Claims Act, the prosecutors said. One of the pharmacies had paid commissions of up to 58% of the amount paid by [TRICARE] to marketers who promoted their drugs to physicians, prosecutors alleged …. The commissions amounted to improper kickbacks in exchange for referring business to a government agency … [A. Lee Bentley III, the U.S. attorney for the Middle District of Florida] said his office is pursuing "numerous criminal investigations" in Florida. His office aims to begin filing criminal charges no later than early 2016 …. Billings from compounding pharmacies have soared in the health-insurance program for active and retired military personnel and their families. In many cases, pharmacies charged [TRICARE] between $10,000 and $40,000 for a one-month supply of compounded medication …. [TRICARE] paid $1.75 billion for compounded drugs during its 2015 fiscal year that ended in September – 18 times the amount paid in 2012, according to Defense Department data. Compounded drugs represented 19% of [TRICARE'S] estimated $9.14 billion prescription drug budget in 2015, up from 1.3% in 2012, according to the data …. "I believe that the increase is due almost entirely to fraud," Mr. Bentley said. … Jason Mehta, assistant U.S. attorney for the Middle District of Florida, said Florida prosecutors are still investigating [TRICARE] billing claims and are considering criminal charges against the pharmacies, drug marketers, and physicians …. Separately, Justice Department prosecutors in several other states … are working with investigators from the Defense Department and other federal agencies to pursue civil and criminal charges against other pharmacies that have billed [TRICARE], as well as marketers and doctors …. [TRICARE] spending on compounded pain medicines began to skyrocket around 2012 as pharmacies, often working with independent marketing companies, aggressively marketed the drugs to doctors and patients …. Some marketing firms scoured social media websites like Facebook to identify military members and their spouses and then contact them to promote compounded creams …. Prosecutors allege Med Match, LLC, a Jacksonville, Fla.-based pharmacy, paid commission of as much as 58% of its profit from each prescription to sales representatives employed by a marketing firm. One saleswoman received $190,000 in commissions over one month for prescriptions filled by the pharmacy …. [T]he government alleges that Med Match's payments to marketer constituted kickbacks.
There are several lessons that DME suppliers can learn from what is being described in this Wall Street Journal article.
• DME suppliers cannot pay commissions to 1099 independent contractor marketing reps that generate patients covered by a government health care program. The law is clear: The Medicare anti-kickback statute prohibits anyone from knowingly and willfully soliciting, receiving, offering, or paying remuneration to another person in exchange for referring or arranging for the referral of items or services that are reimbursable by federal health care programs. On the other hand, the DME supplier can pay commissions to bona fide full-time or part-time W2 employees. Why? Because there is an exception to the anti-kickback statute that says that a supplier can do so.
• If a DME supplier is billing the heck out of particular code (e.g., back braces), then the supplier will have bullseye painted on it. A Medicare contractor or a governmental agency (e.g., the OIG) will look at the supplier. And so if the supplier is billing the heck out of a code, its procedures and documentation need to be pristine.
• Health care is moving rapidly into telemedicine.  For many reasons, this is a good thing.  However, the DME supplier needs to be aware of state telemedicine laws.  Most state telemedicine laws say that for a proper physician encounter to take place, the physician and patient must have both an audio and a visual encounter.  Visual can include Skype and Facetime.
• This brings us to the last saying … one that all of us have known since childhood: "If it seems too good to be true, then it is too good to be true." It will not last. It will blow up in your face.
Our law firm represents a large number of pharmacies throughout the country. We saw pharmacies become intoxicated with the easy money resulting from billing for compounded pain creams. Pharmacies were making an obscene amount of money. It was "funny money." It was a cocaine high. We warned pharmacies about the dangers of what they were doing. But money … particularly easy money … is intoxicating. The lessons being forced on compounding pharmacies are lessons that apply to us as well.
Jeff Baird will be presenting the following webinar
Webinar Sponsored by HME Business
The Legal Side of Retail: Increasing Retail Sales While Avoiding Legal Pitfalls
Presented by:  Jeffrey S. Baird, Esq., Brown & Fortunato, P.C.
Tuesday, November 17, 2015
11 a.m Pacific, 12 p.m. Mountain, 1 p.m. Central, 2 p.m. Eastern
HME providers can no longer survive while solely relying on Medicare fee-for-service. With competitive bidding, stringent documentation requirements, lower reimbursement, post-payment audits, and the fact that Medicare is tightening its purse strings, Medicare fee-for-service should only be a component of the supplier's total income stream.  
Retail sales offer a bright alternative: There are 78 million Baby Boomers who are retiring at the rate of 10,000 per day, and they are accustomed to paying for things out-of-pocket. These retail sales may take place in a store setting, or they may take place over the internet.  
This program will discuss the various business models through which the provider can conduct retail sales. Equally as important, this program will discuss the legal requirements that must be met in conducting retail sales. These requirements include state licensure, possible collection of sales tax, qualification as a "foreign" corporation in other states, obtaining a physician prescription, and complying with federal and state telemarketing rules.  In addition, the program will discuss how the supplier can sell Medicare-covered items at a discount off the Medicare allowable.
Register for The Legal Side of Retail: Increasing Retail Sales While Avoiding Legal Pitfalls on Tuesday, November 17, 2015, with Jeffrey S. Baird, of Brown & Fortunato, PC.
Fee:  $89
Denise Leard will be presenting the following webinar
AAHomecare's Educational Webinar
ZPICs, Accrediting Organizations, and the NSC:  How to Avoid Problems
Presented by: Denise M. Leard, Esq., Brown & Fortunato, P.C.
Tuesday, November 17, 2015
2:30-4:00 p.m. EASTERN TIME
Contact Ika Sukh at ikas@aahomecare.org to register.
Not too many years ago, a DME supplier was not vulnerable to scrutiny from many people/agencies.  My, how things have changed. Now, the DME supplier is in a "house of mirrors."  The supplier is constantly being looked at from a variety of angles.  DME MACs, RACs, CERTs and ZPICs are routinely looking at post-payment clams.  DME MACs, and particularly ZPICs, are aggressively conducting prepayment reviews. The accrediting organizations ("AOs") are being required by CMS to ask probing questions. The ZPICs are directing DME MACs to suspend payments when the ZPICs conclude that improper activities are occurring.  In response to reports from the ZPICs, the NSC is suspending/revoking supplier numbers. The NSC is aggressively conducting unannounced on-site inspections.  This program will discuss the aggressive actions being taken by many different entities.  More importantly, this program will outline steps the DME supplier can take to prepare for, and respond to, these actions.

Register for "ZPICs, Accrediting Organizations, and the NSC:  How to Avoid Problems" on Tuesday, November 17, 2015, 2:30-4:00 pm ET, with Denise M. Leard, of Brown & Fortunato, PC. Contact Ika Sukh at ikas@aahomecare.org to register.
FEES:
Member:  $99.00    
Non-Member:  $129.00