ATLANTA – Three sponsors (van Halem Group, Pride Mobility, and ACU-Serve) have now attached their name to the new Audit Happy Hour at Medtrade. The Happy Hour reception made its debut at Medtrade Spring, and it was standing room only in Las Vegas, with people staying well beyond the allotted hour.
Medtrade Monday chatted with the van Halem Group's vice president to learn more about what attendees can expect at the networking reception scheduled for Oct 26, from 5:30 p.m. – 6:30 p.m. Cost is only $30, which includes an open bar and experts who are ready and willing to answer questions.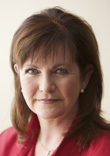 Medtrade Monday: Why did you decide to sponsor the audit happy hour?
Pam Felkins Colbert, JD, vice president (pictured), The van Halem Group, Atlanta: This is a natural fit for The van Halem Group. One of our core services is working with providers to prepare for, or respond to, audits. Our team has more than 130 years collectively of working in the area of audits, investigations, reviews, and compliance. We are ready to help folks with their internal and external audits AND we do enjoy a Happy Hour!
Medtrade Monday: Will van Halem expertise be available for attendees at the audit happy hour? If so, what type of info will you be sharing?
Colbert: Absolutely! The van Halem Group will have numerous team members attending the Audit "Happy" Hour with expertise available to attendees. We will have Wayne van Halem, founder and president, available for questions, guidance and sharing over 20 years of experience in the world of Medicare audits.
We will also have Carrie Nienberg, our outstanding director of Clinical Operations, who leads our team of nurses / coders who are former Medicare reviewers, and is critical to audit responses, compliance, and education. Lucretia LaFavor, manager of Audit and Appeals, and her senior consultant, Kelly Grahovac, will be available for advice and guidance. Laura Wilson, our operations manager who guides our clients on how to send us audit documents in a secure format will also be there. I oversee Compliance and Business Development, and will also be there to remind folks of how important compliance is in the world of audits.
Medtrade Monday: Why is networking so important to seek out while at Medtrade
Colbert: These events are invaluable on several levels. One, it's good to learn you are not the only one in this audit hail storm. Two, we can all learn from one another about audits: what is going on in various jurisdictions; the focus on various HME items; what seems to work best in responding to and preparing for audits; and what does not. We can all help each other through the process and come out on the other side much wiser and stronger.
Medtrade Monday: How have audits affected providers in 2015?
Colbert: Audits of all types have increased in 2015. As CMS is rebidding its contracts, each CMS Contractor is seeking to show their value by recovering money and identifying risks—usually through audits. Also, Medicare is seeking to reduce or remove providers/suppliers who have a "pattern or practice" of submitting claims that do not comply with Medicare regulations and pose a threat of fraud or abuse.
Increased audits are an effort to identify problem providers/suppliers, especially in areas previously identified as high risk (in geographic areas, services, codes, etc). Responding to audits is expensive in time and money. The results can be devastating to providers/ suppliers as well as the beneficiaries they serve. It is very important that Medtrade attendees learn how to prevent or reduce the risks of being a target of audits.
The Audit "Happy" Hour – New for Medtrade
Sponsored by: ACU-Serve; the van Halem Group; and Pride Mobility
Oct 26 • 5:30 pm – 6:30 pm
There's not much happiness when it comes to audits—unless you're figuring out how to navigate them. The networking reception that made its debut at Medtrade Spring is back. It was standing room only in Las Vegas, with people staying well beyond the allotted hour. So grab a glass of wine or beer (audits do drive us to drink, right?!), and meet with audit experts at this unique Q&A and networking opportunity. Click Here for more information.