LAS VEGAS – When the revelries subside on Jan 1, 2017, it will be less than two months until Medtrade Spring. The three-day show is scheduled for Feb 27-March 1, 2017, at the Mandalay Bay Convention Center in Las Vegas, and it comes at the perfect time for providers looking to recharge their business batteries with new products, education, and inspiration.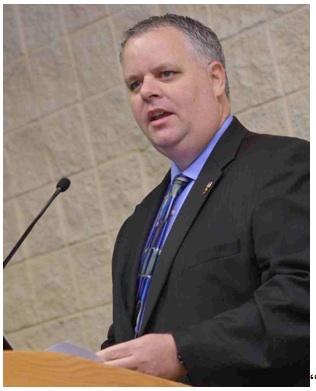 Particularly on day one (Feb 27), educational opportunities are expanding thanks to the co-location with the Environments for Aging Expo. EFA is produced by Emerald Expositions, which is also responsible for Medtrade and Medtrade Spring. EFA has been a primary resource for architects and designers whose focus is creating functional and attractive living environments that meet the needs of an aging population.
Under the new arrangement, the events will take place side by side, from Feb 27–March 1, 2017, at the Mandalay Bay Convention Center in Las Vegas. "Anyone who attends this co-location will get an amazing perspective on the available products and services for our aging population," says Kevin Gaffney, group show director, Medtrade. "EFA is a comprehensive three-day learning experience, where attendees can network with peers and learn about the latest innovations in senior-friendly design for long-term and residential care settings."
Medtrade Spring attendees with an Expo or Conference pass will have access to the EFA Expo floor during show hours. Medtrade Spring attendees with a Conference Badge (not Expo) will have access to six specially selected EFA sessions:
• Building Homes for the Future on Monday, Feb 27, 10:00 AM – 11:00 AM
• Designing for the Senses: Principles for a Biophilic Adult Day Care Center for Enhanced Wellbeing, Monday, Feb 27, 11:15 AM – 12:15 PM
• Union Village: The Healthy City of Tomorrow is Here Today on Monday, Feb 27, 2:00 PM – 3:00 PM
• Universal Design at Home and Beyond on Monday, Feb 27, 3:15 PM – 4:15 PM
• Just Like Home: Designing Residences for Older Adults, Feb 28, 10:30 AM – 11:30 AM
• Design from Their Perspective: The Caregiver, Feb 28, 2:30 PM – 3:30 PM
Read the full descriptions for these six sessions here.
Medtrade Spring Workshops
Workshops at Medtrade Spring offer intensive, full-day training from exhibiting companies. A workshop can be added on to the Expo or Conference Pass registration.
The following workshops will be offered on day one (Feb 27) of Medtrade Spring.
• 9:00 AM – 1:00 PM – Optimize Brightree, Optimize Your Business
Advanced review of the many tools, reports, and features that are designed to manage all aspects of the business.
• 9:00 AM – 1:00 PM – Red is Not the New Black
Commercial payors and even many Medicaids have been adopting Medicare's policies and cutting the reimbursement rates. With these recent changes, DMEPOS suppliers are faced with changing their business models.
• 9:00 AM – 3:00 PM – An Introduction to the Certified Durable Medical Equipment Specialist (CDME)
The Certified DME Specialist (CDME) is a person who demonstrates broad knowledge of the DME/supply industry, including prescription verification, intake process, product selection, dispensing and setup, documentation, billing, compliance, and performance management. This workshop will cover the scope of practice for the CDME.
• 9:00 AM – 3:00 PM – Exclusive Event! HME Sales Training & Certification
HME Business Growth Expert Michael Sperduti is leading The New Era of Healthcare Sales with the most intense and powerful sales program the industry has ever seen.
Go to www.medtradespring.com for full details on all the educational sessions, networking events, and exhibitors at Medtrade Spring.