ANCHORAGE, AK – Like so many other providers, Alaska-based Tara Elliston felt the sting of competitive bidding's rural reimbursement reductions on Jan 1 and July 1 of this year.
As general manager of Geneva Woods Pharmacy Inc, Elliston went searching for answers. Part of that search includes attendance at Medtrade, scheduled for Oct 31-Nov 3, in Atlanta.
Considering that HME Anchorage takes care of patients in the entire state of Alaska, the stakes are high. With locations in Anchorage, Soldotna, and Wasilla, limitations are inevitable with clients who are not in driving distance. Elliston is a member of The VGM Group, The MED Group, and AAHomecare, and she is determined to find solutions, one way or another. Medtrade Monday sat down with Elliston to get an idea of what keeps her optimistic, particularly in light of the difficult changes that have hit the industry.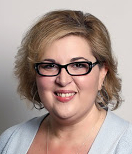 Medtrade Monday: In light of the rural cuts in Jan and July, what is your strategy?
Tara Elliston, general manager of Geneva Woods Pharmacy Inc: Part of the strategy for dealing with changes is finding solutions at Medtrade 2016. It's also such an audit heavy environment. We're in six states now, not just Alaska. We have offices all over the Pacific Northwest. The last time I went to Medtrade, I specifically went knowing these cuts were coming out.
I wanted to know; What could I do to expand my retail market? What things can I do to maximize my buying power? I was not only at Medtrade to wheel and deal, and try to get better rates on products, but I went looking for ways to get cash for the things that I'm doing, because Medicare is going to make it impossible to take care of clients if they keep it up. So how do I still take care of those clients and maximize my retail space? I have a notebook of ideas and concepts that we pulled from last year at Medtrade, and I intend to get more this year in Atlanta.
Medtrade Monday: What do you like most about the show?
Elliston: One of the things I like best about Medtrade is being able to network with people who are in the same field. I like sharing ideas for taking care of our clients, being able to maximize our profit margin, and being able to learn about new product lines that maybe we haven't been supplying in Alaska. We talk to people with similar business models and hear about their struggles and how they are overcoming. Being able to share that knowledge back and forth helps us all do a better job of serving our patients. I go to Medtrade every year. It's a 14-hour flight to get there, but it is worth every hour. Face-to-face interaction is great. You don't get that by staying up here in Alaska.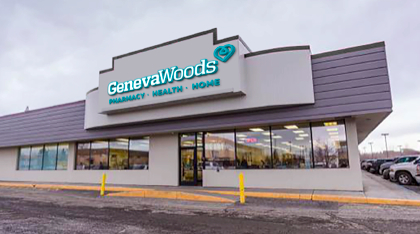 Medtrade Monday: What are some of the specific challenges caused by the rural expansion of competitive bidding?
Elliston: We took our first hit in January. What's interesting about Alaska is we take care of the entire state here from three locations that are all pretty close in proximity. It's a total 4 hours of driving time if you were to go from the furthest one to the furthest one. If you take a map of Alaska and you overlay it over the United States, we go from Canada to California to Florida, and we ship items all over the state, so the cost of taking care of clients in a rural setting is pretty great.
Medtrade Monday: How has that affected your ability to take care of patients so far?
Elliston: So far, we haven't changed what services we provide or the clients we care for. We are passionate about being able to provide total client care, with HME, pharmacy and infusion services all over the state. We've looked at ways to make our business stronger in light of all of the reimbursement cuts and challenges. Maximizing our retail space, standardization and streamlining our processes, and using every bit of technology we can to free up our care coordinators and logistics team members to actually provide client care instead of dealing with piles of paper; these things are all critical to our future success. With that in mind, when anyone from our office goes to an event like Medtrade, we're on the lookout for new ideas, concepts, and tools to allow us to keep doing what we've been committed to doing for over 30 years.
Medtrade Monday: How long have you been attending Medtrade?
Elliston: The first time I came to Medtrade was in 2010. I was in pharmacy and infusion billing before that, and I was the director of reimbursement, so I was in finance. It was a crash course. Medtrade was the single best experience that I could have had that introduced me to the products, the regulations behind being able to provide them, the compliance issues, and the complexities of billing. Medtrade was an all in one shop for me to be able to pick the things that I needed to learn.