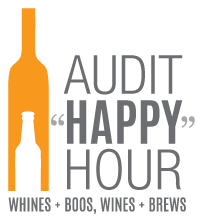 ATLANTA – The familiar Audit Happy Hour returned to day one of Medtrade with experts dolling out sound advice amidst the whines and boos (offset by wines and brews of course). Sponsored by Pride Mobility (Seth Johnson, director of government relations [middle]) and HME Billing and Consulting (Barbara Lasko, president [far left] and Kelly Wolfe, director of Acquisitions and Accreditation [right]), the event capped an eventful day one with refreshments and advice.
While there's still plenty of concern in the audit arena, Jeff Baird, JD, believes the audit climate is a bit more favorable these days. "CMS if morphing to the TPE [targeted probe and educate] mode which is better," he says. "TPE provides more certainty, and it's not as aggressive as we've seen in the past."
Those who missed the valuable networking/knowledge opportunity should look to Medtrade Spring, scheduled for March 3-5, 2019, at the Mandalay Bay Convention Center in Las Vegas.