OWINGS MILLS, MD – The Board of Certification/Accreditation (BOC) is calling for nominations for its second annual Certificant of the Year Award. The award recognizes one individual each year for outstanding achievements in service, research and outreach.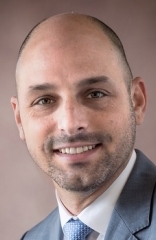 "BOC established its Certificant of the Year Award in 2019, as a way to learn more about the outstanding work our certified professionals are doing, and recognize one who is truly going above and beyond to make a positive difference in the lives of their patients and community," said Matthew Gruskin (pictured), MBA, BOCO, BOCPD, CDME, credentialing director at BOC.
The BOC Certificant of the Year Award distinguishes a professional in good standing in any of BOC's six certification areas (DME Specialist, Mastectomy Fitter, Orthotic Fitter, Orthotist, Pedorthist, or Prosthetist). Nominees must demonstrate exceptional service to patients, notable achievements in research, commitment to giving back to the community and/or outreach to developing countries or other underserved areas.
BOC will accept nominations online beginning September 9, 2020, at www.bocusa.org/certificant-of-the-year. Nominations will be accepted through January 11, 2021.