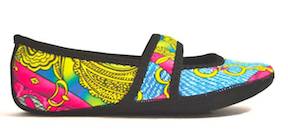 ATLANTA – Billing itself as "next generation patient socks," Nufoot has cultivated a niche in the growing caretailing category with protective, colorful, and comfortable footwear. Made by Diablo, Calif-based Calla Holdings LLC, DBA Nufoot & Nupouch, Nufoot can be found at Booth #708 at Medtrade.
"Made with latest sports technology, with anti-microbial treated neoprene, Nufoot protects feet like a second layer of skin," says Pat Zweiback, founder, Nufoot & Nupouch. "The skid-resistant soles give you confident strides while the 4-way stretch neoprene conforms to the unique shape and size of your feet. Nufoot can be worn at home, office, hospitals, yoga, airplanes and hotels."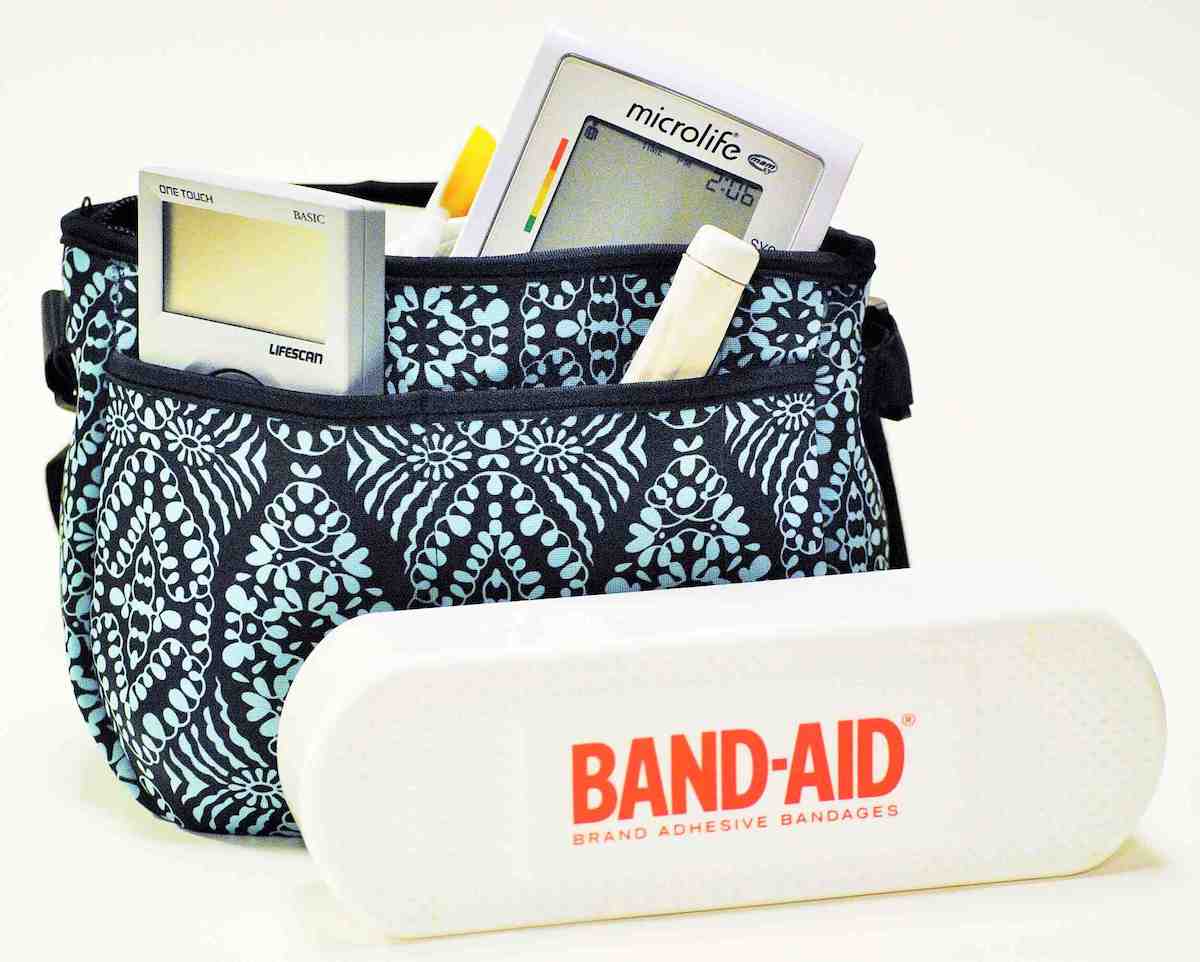 In addition to the Nufoot, Zweiback has introduced the Nupouch, a product to "reinvent" medicine management. "Made with the latest sports technology and trendy designs, Nupouch is shock absorbent and water resistant, protecting medicine and medical equipment against shock and damage," explains Zweiback. "Roomy interior and insulating neoprene keeps your cold meds cold, while keeping rest of you dry. It fits glucose meters, insulin pumps and blood pressure meters, and has a secure zipped pocket to keep money and credit cards safe. It's easy to care for, machine washable, and you can hang it on a walker too."
For a full list of Medtrade exhibitors, Click Here.
Strategic AR Will Showcase AutoPAY at Medtrade
ATLANTA – Overland Park, Kansas-based Strategic AR will be showing off what marketing/customer service director Jennifer Leon calls the "latest and greatest feature that is really changing the way providers are billing their patients in that they don't HAVE to bill them anymore."
Dubbed AutoPAY, the new system is designed to stop the AR pile from getting bigger. Medtrade Monday chatted with Leon to learn more about AutoPAY, which Medtrade attendees can see at Booth #1357.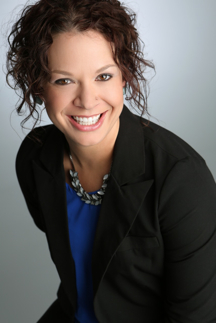 Medtrade Monday: What do you have planned for Medtrade?
Jennifer Leon, director of Marketing and Customer Service, and a member of the Medtrade educational advisory board: AutoPAY is our latest and greatest feature that is really changing the way providers are billing their patients in that they don't HAVE to bill them anymore.
Collecting from the patients starts at intake, and if DMEs have the right tools in place, so that it's easy for their staff to collect, then they no longer have to bill patients because they collected and secured payment up front. If providers move to a model of a collecting form of payment at intake, store that form of payment (credit card or bank account) in a PCI compliant environment, invoices will automatically pay on the date they come due.
Medtrade Monday: What's the difference between AutoPAY and a recurring payment plan?
Leon: Many people confuse AutoPAY with a recurring payment plan, but that is not what AutoPAY is. The difference is AutoPAY will pay WHATEVER the balance is WHENEVER it is due vs a recurring payment on the same date of the same amount which can cause havoc for providers.
If the Provider is constantly charging the same amount on the same day, and the patient doesn't really have a balance due, then they have to deal with sending the patient a refund which takes a lot of time and labor in figuring out what is actually due back to the provider.
AutoPAY is an insurance policy. AutoPAY will be there when they need it the most if they just change their policy in the way they are collecting from patients. If a Provider is sitting on a couple thousand dollars of old AR, and are not changing their upfront process to collect, that pile will only continue to get bigger.
Medtrade Monday: Why should Medtrade attendees focus on AR in today's environment?
Leon: Providers have a lot to focus on, and patient AR should be the least of their worries, but unfortunately it has come to the forefront, and now everyone is scrambling to figure out how to collect it. We have the solution, and it really is through automatic processes such as AutoPAY that will move providers ahead of their competition and collect more than they have ever been able to in the past.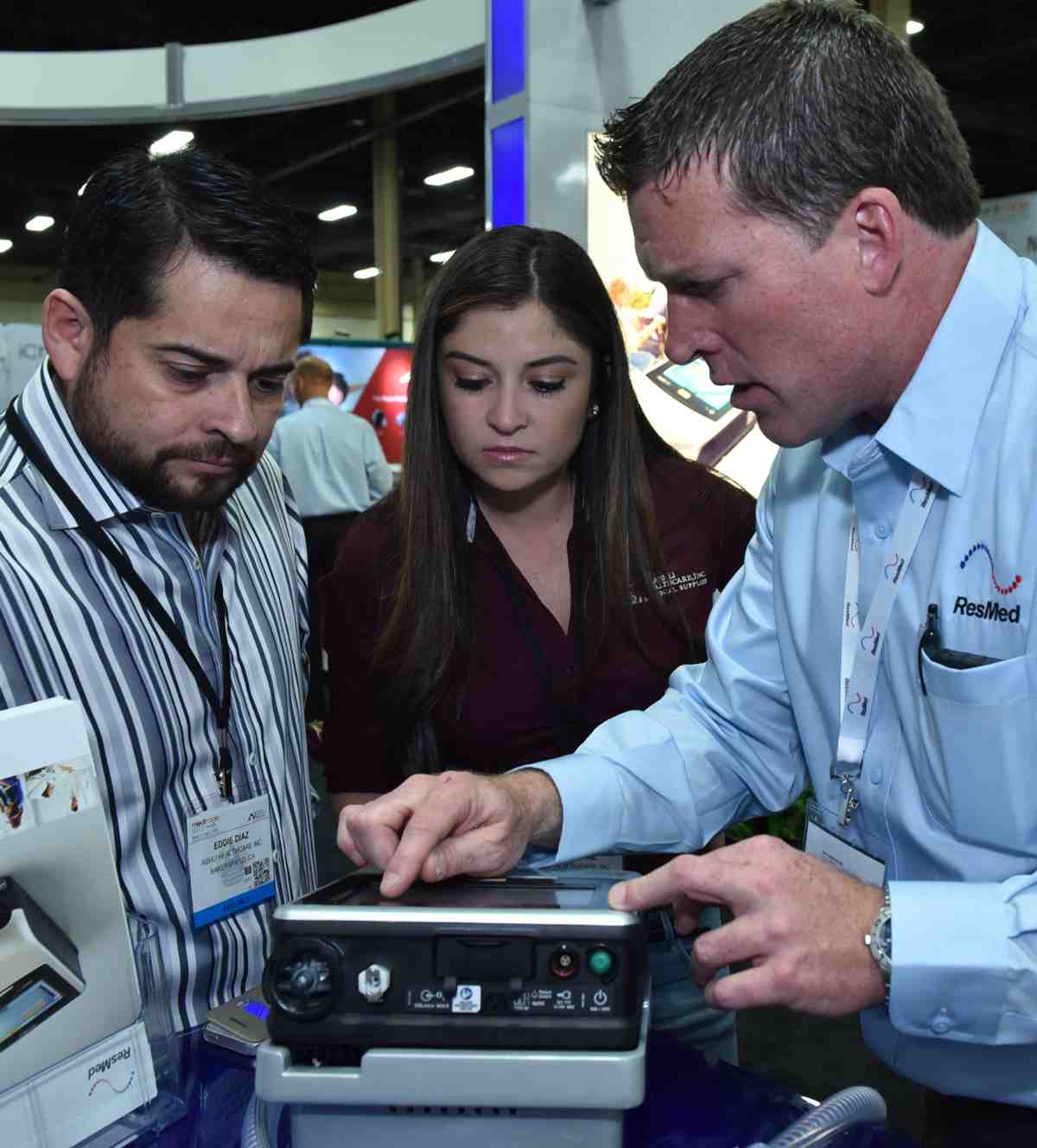 ResMed Acquires Curative Medical
SAN DIEGO – ResMed (Booth #2011 at Medtrade) has completed its previously announced acquisition of Curative Medical, a provider of noninvasive ventilation and sleep-disordered breathing medical devices and accessories. "By joining forces with Curative Medical we expand our combined reach in the growing respiratory medical device market in China," said Mick Farrell, CEO of ResMed. "Together we will focus on improving patient quality of life while reducing the cost of care for sleep-disordered breathing and chronic obstructive pulmonary disease."
ResMed China and Curative Medical will remain operationally independent, and Curative will continue to invest in R&D, manufacturing, marketing and sales teams in China. Curative will keep its name, brands, and innovative offerings tailored for the Chinese market and other global markets, and will be strategically positioned to target different customer segments than ResMed.