LAS VEGAS – Have you been looking for new tools to improve your business? And just as importantly, are you looking for new inspiration to spur you on in 2017?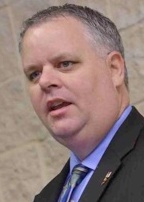 If you've never been to Medtrade Spring, I urge you to join your colleagues in Las Vegas and find that elusive inspiration. It's true we live in a digital world, but over and over we hear from attendees that getting out of the office is crucial to shaking things up and acquiring new products and education.
This year, Medtrade Spring is once again at the Mandalay Bay Convention Center in Las Vegas. The dates are Feb 27 – March 1, 2017. Education begins on Monday (27th) and the Expo Floor is open on Tuesday (28th) and Wednesday (1st).
There will be more panel discussions this year, along with plenty of opportunities to network, share best practices, and scour the show floor for the latest products in the world of caretailing and traditional reimbursement.
If it's important to your business, and to the industry, it will be covered at Medtrade Spring. It's not our intention to throw the kitchen sink at you and hope for the best; quite the opposite. With the help of a dedicated educational advisory board, we relentlessly search for the most relevant topics. We are not here to waste your time.
As group show director, I look forward to seeing you at Medtrade Spring. Advance registration rates are in effect until Jan 7, so click here to register.
Kevin Gaffney is group show director, Medtrade and Medtrade Spring.