WATERLOO, IA – Registration is now open for the HME Woman of the Year Awards Presentation & Panel Discussion taking place at 11 a.m. CT, Thursday, Dec. 16. The free virtual event can be accessed by registering at www.vgm.com/womanoftheyear.
This year's award finalists and panelists are:
Trisha Bailey, CEO, Medical Hotspots Inc./Bailey's Medical
Neidi Mack, Vice President for Ancillary Services, Prism Health Care Services/The Alden Network
Katie Stevens, CEO, Reliable Medical Supply
Victoria Peterson, Administrator, RespMed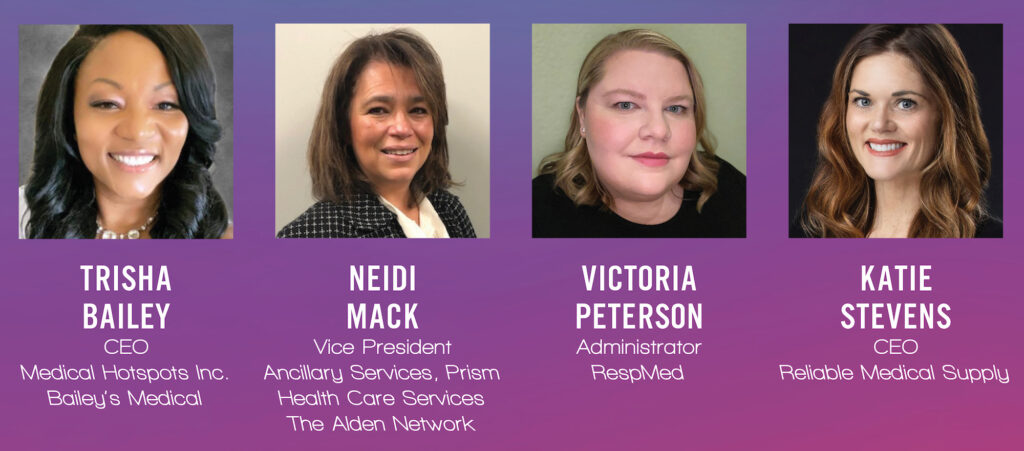 This year's awards program saw 64 nominations for 38 nominees from 19 states. The nominees included a broad spectrum of providers, manufacturers, and other professionals in the HME, rehab, respiratory, and mastectomy industries.
Finalists were selected by an honorary selection committee that included 2020 HME Woman of the Year Patty Mastandrea, CEO of MedCare Equipment Co.; Liz Beaulieu, editor at HME News; Andrew Miller, regional vice president of AdaptHealth; Jeff Bowman, vice president of HME sales at McKesson; and Jack Hogan, president and CEO of Health Complex Medical. The committee chose the finalists using criteria that included implementing new business processes, advocating on behalf of the industry, improving the lives of patients, and impacting their community through volunteerism.
Mike Mallaro, CEO of VGM Group Inc. (VGM & Associates' parent company), personally notified each of the finalists. For more information about the Dec. 16 virtual HME Woman of the Year award ceremony, visit www.vgm.com/womanoftheyear.