ATLANTA – With VGM getting ready to crown its annual HME Woman of the Year, I decided to reach out to a few of the nominees in search of inspiration. After all, 2022 will soon be here and the calendar year is always a good time to reassess and find the kind of optimism that may spark a new chapter.
Nominee Victoria Peterson, administrator at RespMed had this to say: "I'm so inspired by the acts of care and kindness I hear about from our industry. The extra mile we go during a disaster, the help we give patients when they really need it, the compassion we show when one of our patients passes away, the happiness we feel when a patient gets better and no longer needs us—that keeps me going. We should all be optimistic about our industry. My coworker says it best; Care begins at home. If we can reinforce that and continue to show the value of DME, the positive attention we've received over the past two years will continue to grow."
Katie Stevens, CEO at Reliable Medical Supply also chimed in: "I'm inspired by the pace of innovation in healthcare we've seen recently, and am excited to see that continue into 2022. While companies large and small have faced challenges during the C-19 pandemic, we've become smarter, more efficient, and better able to pivot than ever before. A remote workforce, telehealth, improved safety standards and other efficiencies are all here to stay. I'm optimistic that our current procurement issues will drive new partnerships and strategies as well as more agile supply chain models. When the river is low, the rocks are exposed, and we learn how to avoid them and better navigate as the tide rises again. I firmly believe that healthcare will benefit for the long-term based on the rapid and reactive innovation and evolution happening today, and I'm excited to see what improvements our industry will drive in the coming year."
Dr. Trisha Bailey added: "The future for the HME industry is extremely bright for many reasons especially one—the value of Baby Boomers who are aging into needing HME services. We are approaching the largest volume of medical equipment and supplies and medical care service that the industry has ever seen in the coming 5-15 years. This leaves the industry in a positive position because it will allow providers to balance and manage the directions of their companies. I'm optimistic for this coming and continued change."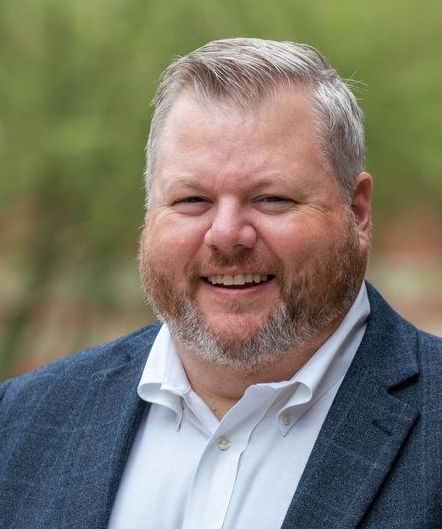 The words are welcome and they come at a time when the ever-present pandemic continues to ebb and flow. Let's hope it ebbs. We are inherently biased, it's true. After all, Medtrade relies on bringing people together.
Fortunately, the in-person ethos remains strong, evidenced by two successful shows in 2021. With those now in the rearview mirror, we look forward to Medtrade West 2022 in Phoenix and additional reasons to be optimistic. I look forward to seeing you in the Grand Canyon State in the new year.
York Schwab is associate show director for Medtrade.