WASHINGTON, DC – CMS has published guidance to the DME MACs on the revisions made to the National Coverage Determination (NCD) for Home Use of Oxygen (240.2) and removal of Home Oxygen Use for Cluster Headache (240.2.2). The guidance, Change Request 12607, informs the DME MACs on the updates that were finalized for the Home Use of Oxygen NCD in September 2021. CMS notes the following changes are effective for claims with a date of service starting September 27, 2021:
Expansion of oxygen coverage for acute and chronic conditions (when hypoxemia exhibited);
Expansion of oxygen coverage for short and long-term need (when hypoxemia exhibited);
DME MACs may determine whether ordered oxygen and oxygen equipment are reasonable and necessary; and
Removal of Home Oxygen Use for Cluster Headache (240.2.2) and allowing DME MACs to make coverage determinations for patients with cluster headaches.
This is the first guidance CMS has published publicly to the DME MACs regarding the updated Oxygen NCD.  The changes highlighted in the Change Request are intended to expand patient access to home oxygen therapy nationally.
Health technology leader continues to climb list, up 21 spots from last ranking
Philips Makes America's Best Employers List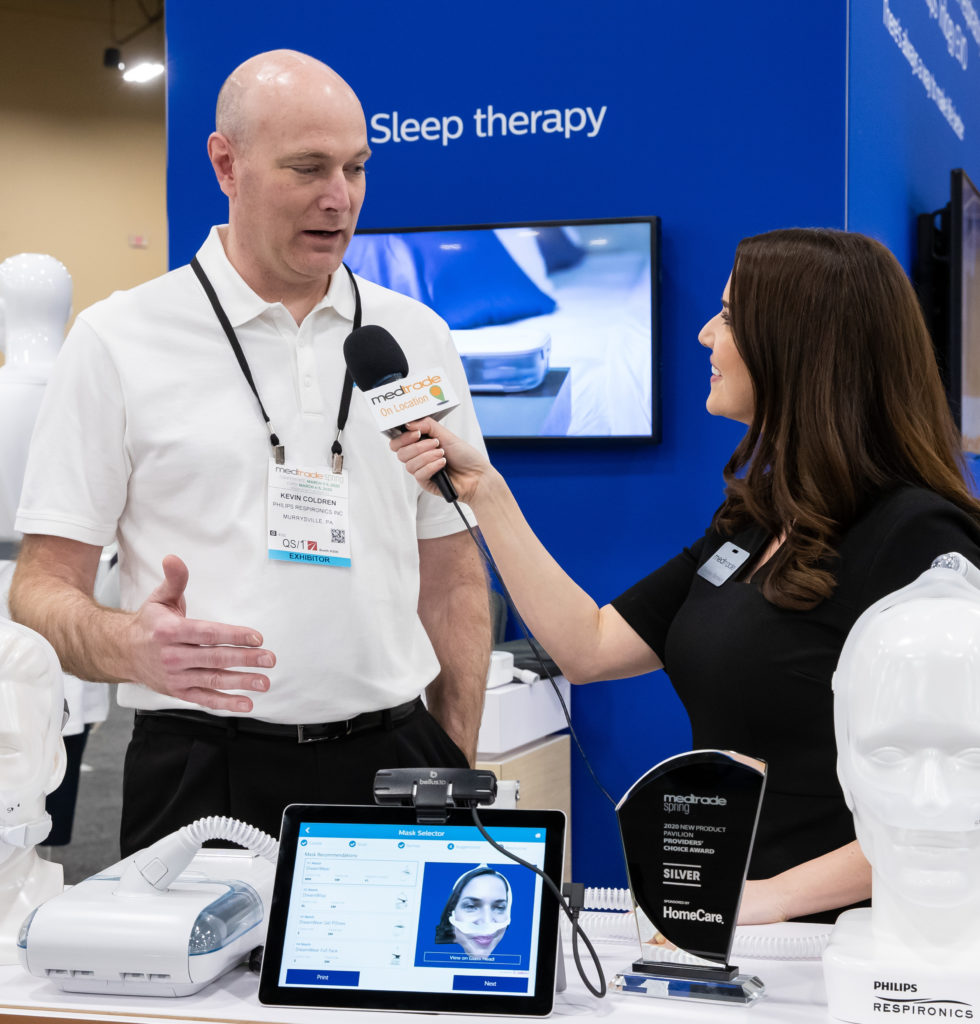 CAMBRIDGE, MA – Royal Philips earned a top spot on Forbes' latest "America's Best Employers of 2021" list. Philips ranked 135 out of the top 500 large companies nationally, moving up 21 spots from the previous list. A complete list of companies named to Forbes' "America's Best Employers of 2021" is available at https://www.forbes.com/best-large-employers.
America's Best Employers were selected based on an independent survey of 50,000 Americans working for businesses with at least 1,000 employees. All the surveys were anonymous, allowing participants to openly share their opinions. The respondents were asked to rate, on a scale of zero to 10, how likely they'd be to recommend their employer to others. Respondents were then asked to nominate organizations other than their own, as well as identify organizations they would not recommend to others. The final list ranks the 500 large and 500 midsize employers that received the most recommendations.
"Being named a best employer in America is a significant achievement in the best of times. However, receiving this recognition from employees in the midst of a global pandemic validates our focus on our triple duty of care: to ensure business continuity, support our customers and employees," said Richard Kranz, head of HR at Philips North America. "We have put programs in place to make each of our employees feel valued, heard and supported, creating an environment where they can be inspired to live our purpose of improving 2.5 billion lives per year by 2030."
ACMESA Introduces New Board of Directors
CARY, N.C. – The Atlantic Coast Medical Equipment Services Association (ACMESA) recently introduced its 2022 Board of Directors: President Brian Wilson, Commonwealth Home Health Care (Danville, VA); Vice President Chris Burgess, Med Emporium (Charlotte); Secretary Kimberly Lynn, Carolina Apothecary (Reidsville); Treasurer Frank Trammell, Carolinas Home Medical Equipment (Matthews); Immediate Past President Craig Rae, Penrod Medical Equipment (Salisbury); At-Large Directors are: Brad Heath, AdaptHealth (Dunn); Tina Robertson (CRT seat), Freedom Mobility (Mooresville); Laura Williard, AAHomecare (High Point);  Scott Dinning, Carolina's Home Town Respiratory (Concord); Ronnie Rankin, Culpeper Home Medical (Culpepper, VA);  Tyler Kiser, TLC Group Medical (Gastonia); and the Associate Directors: Jeff Powel, ResMed (Raleigh) and newly added Ashley Latva of McKesson (Monroe). Kim Brummett with AAHomecare (Huntersville) serves in an honorary seat and Executive Director, Beth Bowen, has served since 1991 and is now in her 31st year.
As Brian enters his Presidential term, he remarks, "I am super excited to be sworn in as the next President of ACMESA. Our past president has left a large pair of shoes to fill, but I am up for the challenge and hope that I can do as well as he did. ACMESA has quite a bit to offer medical equipment companies in North Carolina, Virginia, and West Virginia, so one of our goals is to get the word out and have them come and join us so we can put protections into place for our patients that we have the honor of taking care of in their homes. It is going to be an exciting year." 
Registration Opens for Heartland 2022

WATERLOO, Iowa – Registration for VGM's 21st anniversary Heartland Conference is now open. The educational event will be held in person June 13-15 in Waterloo, Iowa. Special Early Bird pricing is available to those who register prior to April 15. Passes are all-inclusive and provide access to every educational opportunity Heartland has to offer, including four pre-conference sessions.
This year's passes also cover meals, entertainment, and access to products and business solutions offered by VGM's network of vendors inside a newly renovated exhibit hall. "Heartland has always been about bringing people together to be part of something bigger—a community. That's why we're so excited to have Heartland 2022 live and in person again," said Clint Geffert, president of VGM & Associates. "Each year, we work hard to make Heartland even better than the last. With our outstanding lineup of speakers, education, and social events, Heartland's 21st year is going to be one of the best experiences yet."