WASHINGTON, DC – Beginning April 1, the Recovery Audit Contractor (RAC) will limit additional documentation requests (ADRs) based on the number of paid Medicare claims by product category. Currently, the RAC's methodology is based on a total claim number by NPI without consideration for the number of claims in a particular product category. This means that suppliers can receive large volumes of RAC audits for a product category in which they do minimal business.
This new change will allow the RAC to account for volume of claims by product category, which should improve the RAC's program integrity efforts. The new guidance states, "Limits will be set at 10% of all paid claims, by policy group, paid within a previous 12-month period, divided into eight periods (45 days). Although a RAC may go more than 45 days between record requests, in no case shall a RAC make requests more frequently than every 45 days."
This suggestion was brought to CMS by AAHomecare after hearing from AAHomecare members regarding their experiences with RAC audits. AAHomecare thanks CMS for this new guidance. Find the new guidance on the ADR limit here.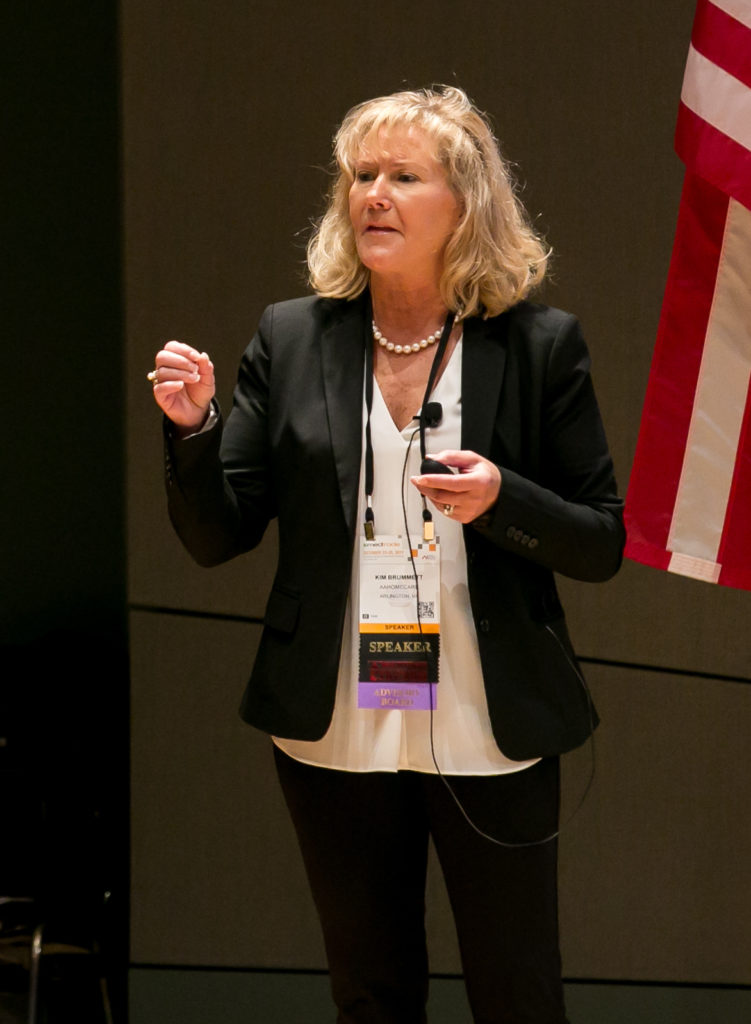 AAHomecare In Action
WASHINGTON, DC – Jay Witter, senior vice president of public policy, met with Rep. Morgan Griffith (R-VA) to discuss supply chain issues…Kim Brummett (pictured), vice president of regulatory affairs, participated in the Jurisdiction C Council/CGS Meeting, Region B Council/CGS Meeting, Region D DAC Meeting, and participated in a meeting regarding Medicare and Medicaid Managed Care Plans.
Laura Williard, vice president of payer relations, participated in the PAMS Board Meeting, FAHCS meeting with lobbyist, met with GAMES and Lobbyist, participated in the SCMESA Board Meeting, met with FAHCS and Sunshine Health regarding authorization backlog issues, attended a HOMES meeting regarding repair legislation, and participated in a meeting with ATHOMES and BCBS TN regarding 21st Century Cures Act.
David Chandler, senior director of payer relations, met with Virginia Medicaid and ACMESA, Virginia lobbyist, NY Lobbyist and NEMEP, met with CareCentrix, met with MSAMES and MS lobbyist, NEMEP payer relations committee, and participated in a Great Lakes legislative strategy call for Indiana…
AAHomecare's Payer Relations Council, Enteral Nutrition Work Group, State Leaders Council, Breast Milk Storage Bags Subcommittee, Payer Relations NIV Workgroup, Ventilator Work Group, Incontinence Work Group, Complex Rehab and Medical Supplies Council, and the Payer Relations Med Advantage Plan Subcommittee convened.
Lincare Acquires DME In California
LAKEPORT, CA – Mendo Lake Home Respiratory Services has been acquired by Lincare.  Mendo Lake Home Respiratory Services is a respiratory-focused full service DME business in Lakeport, Calif., serving Lake, Mendocino, and northern Napa counties.
The Company was founded in 2006 by industry veterans Rob Gambill and Rick Gonzales, and employs dedicated respiratory therapists, equipment technicians, and customer support staff.
Terms of the transaction were not disclosed. Paragon Ventures acted as the exclusive merger and acquisition advisor to Mendo Lake Home Respiratory Services. The transaction team was led by Samantha Lincoln, managing director of Paragon Ventures.