LAS VEGAS – It's likely you've seen some headlines about Medtrade Spring's co-location with the Environments for Aging (EFA) show. In case you haven't been reading the fine print, here is what you need to know.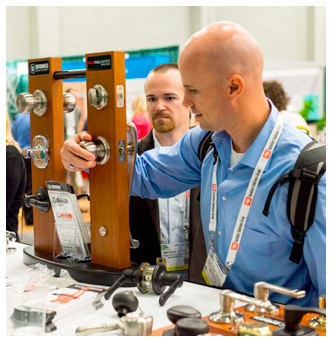 • EFA is a major resource for architects and designers who create functional and attractive living environments that meet the needs of an aging population.
• Under the co-location arrangement, the events will take place side by side, mostly at the same time, and with both show floors in Hall B.
• If you have a Medtrade Spring EXPO Badge, you can get on to the EFA show floor. There is an aisle that separates the shows, but no physical barrier so you freely walk back and forth.
• Medtrade Spring attendees with a CONFERENCE badge (not Expo) will have access to six specially selected EFA sessions. To view the sessions, click Here.
• Click Here to view a list of EFA exhibitors.
• Click Here to view the EFA Web site.
A Networking Reception at EFA is set for Tuesday, Feb 28, 5:00 pm – 7:00 pm
. Medtrade Spring attendees have the chance to mingle with EFA's exhibitors and attendees while enjoying cocktails and hors d'oeuvres for only $25. The event takes place on the EFA expo floor, and additional registration is required. Click Here to Register.
"Anyone who attends this co-location will get an amazing perspective on the available products and services for our aging population," enthuses Kevin Gaffney, group show director. "EFA is a comprehensive three-day learning experience, where attendees can network with peers and learn about the latest innovations in senior-friendly design for long-term and residential care settings."