ATLANTA – Educational sessions at Medtrade East began at 8:00 a.m. sharp on Monday, Oct. 18 with new and familiar speakers sharing knowledge on a variety of relevant topics. Attendees quoted below found real value in the educational portion of Medtrade East. April 2022 represents the next chance for attendees to benefit from experts at Medtrade West in Phoenix.
"I'm a first-time franchisee and Medtrade East seemed like the logical place to start. What better place to get acquainted with the whole industry? My friends had a great experience in Phoenix and gave great feedback. I'm here at the BOC Workshop for all the great information and the CDME designation." — Jeff Rule, owner, Mobility Plus West, West Knoxville, Tenn.
"With everything going on and CMS making changes, I thought it was a good time to be here at Medtrade East. It's very educational and a great networking opportunity. I can meet with manufacturers and maintain our relationships—and I am really looking forward to Preview Night." — Kit Dockery, Better Living Now, Hauppage, N.Y.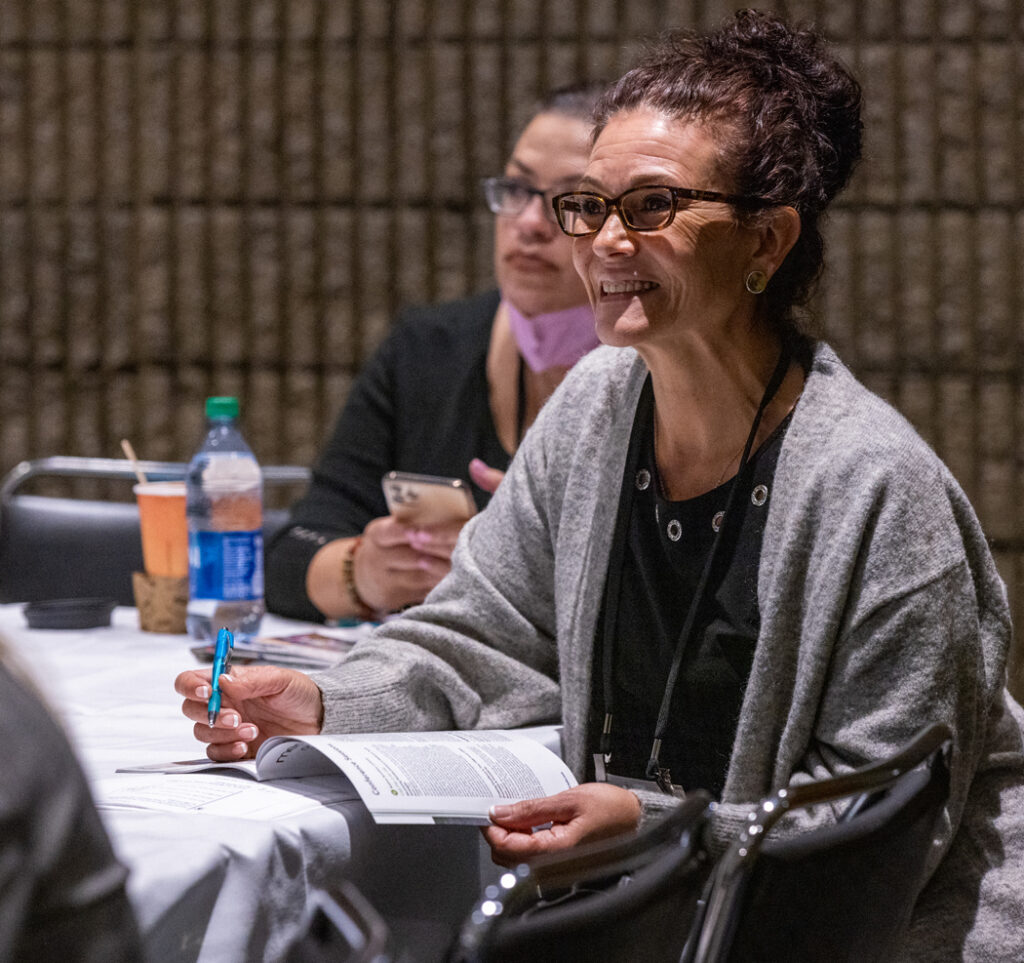 "This is my first time at Medtrade East, and I'm looking for ways to grow our business. I have been out of the industry for a while and I needed more knowledge—particularly on rules, regulations, and compliance issues—so I'm here to get all the information I can. The educational session on Mitigating Risk In Your DME Business on day one of Medtrade East had valuable information and it was helpful. I needed to know more about the limitations on marketing within this industry, so this session spoke to me." — Karen Brown (pictured), Med Emporium, Norfolk, Va.
"I'm here for the educational reasons and and the chance to listen and learn from experts. We're looking to expand the wound care business. I haven't been to Medtrade since the March 2020 show in Las Vegas, and that show was good enough for us to say, 'Let's go to Medtrade East.'" — Jennifer Jacobellis, RA Fischer, Ventura, Calif.
"I work in compliance and this is the place to be for specific and specialized knowledge in our industry. I'm new to the DME industry, and this is my first Medtrade. The Six-Year Lookback Audits: Don't Let This Happen To You presentation with Jeff Baird, Wayne van Halem, and Denise Leard was absolutely helpful." — Rita Weaver (pictured, right), JD, deputy compliance officer at Lincare Inc., Clearwater, Fla.
"This is my fourth time at Medtrade and I really enjoy the educational sessions. There is always new stuff to learn. It's neat to see the new goodies on the Expo Floor." — Donna Chailland, Accucare, Asheville, N.C.
"We go to Medtrade East every year. I like the booths and all the interactions with the vendors."
— Maria Morales, Foster Medical Supply, Ft. Lauderdale, Fla.
"We come to Medtrade most years. I love learning about the new things that people are doing in the industry." — Will Carey, Weaver Medical Group, Nashville, Tenn.