LAS VEGAS – The Environments for Aging (EFA) co-location provides several areas of crossover appeal for HME providers. For example, EFA's closing keynote speech will talk about how updating and equipping homes may indeed be a tremendous business opportunity now and in the future.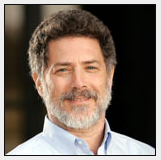 Louis Tenenbaum, an authority on aging in place, will speak on Wednesday, March 1, from noon to 1:00 p.m., in Room Southseas IJ. Tenenbaum will put forth an argument for combining solid business strategy and sound public policy to meet the needs of America's growing older population.
The founder of HomesRenewed, a coalition of business, government, not for profits and consumer stakeholders, Louis will share his insights into the new paradigm: All the research shows that aging at home improves healthcare outcomes and brings down medical costs.
Tenenbaum contends that consumers must be motivated and financially incentivized to upgrade their homes in an age-friendly way. His presentation will dive into how updating and equipping the vast stock of existing homes is a great business opportunity that has been eluding manufacturers, distributors, designers and builders alike. Louis contends that by working stronger together, design and equipment manufacturers have the potential to crack this huge market wide open.
EFA Closing Keynote
Stronger Together: Equipment and Design
Room: Southseas IJ
Date: Wednesday, March 1
Time: 12:00 p.m. – 1:00 p.m.