ATLANTA – HME business leaders attending Medtrade in Atlanta can now take advantage of a comprehensive sales training workshop (as a complimentary add-on) presented by sales and marketing expert Mike Sperduti of Emerge Sales, and sponsored by PlayMaker, a sales platform for HME providers.
Sperduti is a high-powered coach, trainer, speaker, and sales expert who delivers straightforward and highly effective sales and communication training and programs. For 26 years, he has worked with both established and new companies to help them achieve their financial and strategic sales goals. Known nationally as an expert in revitalizing underperforming firms, Mike dedicates himself to helping associates achieve peak performance in sales.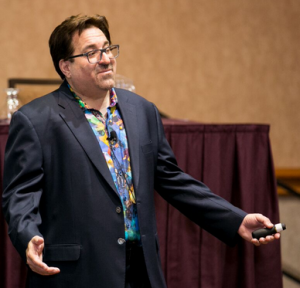 "The strategies revealed in this workshop can be instantly implemented when you get home and you'll see immediate growth in new patient referrals and your income," says Sperduti. "This year's attendees will also have an opportunity to learn more about how PlayMaker's HME-specific sales platform can help to support the strategies outlined in the workshop to accelerate sales growth. The fact that PlayMaker is sponsoring the training and allowing everyone to attend for free makes this the can't-miss event of this year's Medtrade Conference."
During this six-hour workshop, attendees will be led through the following topics:
• effective communication strategies that generate new patient referrals;
• cold calling: the key to driving new patient referrals and growth;
• getting inside the minds of your referral sources so they see you are the only choice for their patients; and
• how to close the sale every time and generate lots of new patient referrals.
"We are delighted to partner with Mike to offer this powerful training to HME sales and marketing leaders," says Holly Miller, vice president of Sales with PlayMaker. "At PlayMaker, we provide visibility into market data, EHR referral activity, and relationship management to optimize efforts and achieve sales success, so sponsoring this workshop is a perfect fit for us."
The workshop is part of the 2017 In-Depth Education series, taking place on Monday, Oct 23, 2017, from 9:00 a.m. to 3:00 p.m. in Room C210. Registration to attend Medtrade Conference is required.
Click Here to register now, and select Emerge Workshop as an add-on. Space is extremely limited, so act now to secure your seat. PlayMaker will also be hosting a post-workshop reception from 3:00 to 4:00 p.m. in Room C202.