AMARILLO, TX – Increasingly, DME suppliers are expanding into the pharmacy space. They are doing so by (i) opening a pharmacy "from scratch" and (ii) purchasing the assets or stock of an existing pharmacy. This article will address a pharmacy start-up.
The new pharmacy can take many forms:
It can be a general retail walk-in pharmacy. This is where the customer walks into the pharmacy with a prescription and walks back out with the drug.
It can be a "closed door" pharmacy that does not have walk-in traffic. The pharmacy limits its customer base. For example, the pharmacy can (i) serve only long-term care patients; (ii) serve only skilled nursing facility ("SNF") patients; (iii) serve only COPD patients; or (iv) serve only AIDS/HIV patients.
The pharmacy can limit itself to dispensing a finite list of expensive specialty drugs.
The pharmacy can limit itself to dispensing a finite list of compounded drugs (i.e., drugs that are not commercially available).
The pharmacy can limit itself to dispensing drugs for clinics to use for infusion therapy.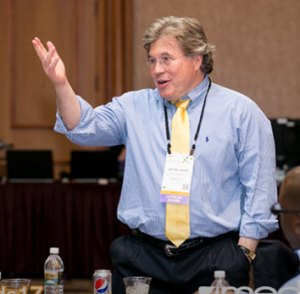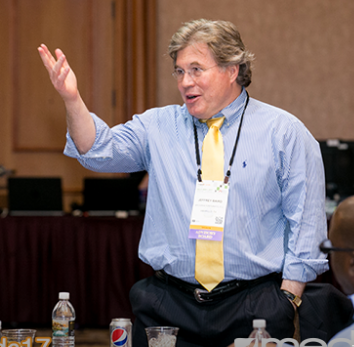 The first step the DME supplier should take is to establish a legal entity (corporation or limited liability company) that is separate from the supplier. For purposes of this email, I will refer to the new entity as ABC Pharmacy, Inc. ("ABC"). There are several benefits to having the pharmacy owned by ABC, as opposed to the pharmacy being under the same Tax ID # as the DME supplier:
By having separate legal entities for the DME and pharmacy businesses, (i) the DME business will be substantially protected from claims asserted against the pharmacy and (ii) vice versa.
Assume that the DME supplier is XYZ Medical Equipment, Inc. ("XYZ"). Assume that John Smith owns 100% of XYZ and ABC. If Smith wants to sell one business and keep the other, then Smith can engage in either a stock sale or an asset sale. Conversely, if there is only one legal entity, meaning that both the DME and pharmacy businesses are under one Tax ID #, if Smith wants to sell one business and keep the other, Smith will have no choice but to engage in an asset sale.
By having separate legal entities for the DME and pharmacy businesses, XYZ can bring in a minority stockholder. ABC can do likewise. In the pharmacy space, it is not uncommon for the pharmacy to employ a valuable pharmacist-in-charge ("PIC"). As a means to keep the PIC, the pharmacy can sell a minority equity interest in the pharmacy to the PIC.
XYZ can refer patients to ABC and vice versa. It is important that (i) the two entities ensure patient choice, (ii) the two entities not give anything of value to the other in exchange for referrals, and (iii) the two entities not have an express or implied cross-referral arrangement.
The rules for setting up a pharmacy are state-specific. There are similarities among states, but there are also differences. Set out below are the steps to set up a start-up pharmacy in Texas. These steps will provide a general road map regarding pharmacy start-ups in other states.
Communicate With a Pharmacy Services Administrative Organization ("PSAO"), PBMs and Wholesaler – ABC should reach out to a PSAO, PBMs, and a wholesaler to identify timelines to complete applications and credentialing for the pharmacy's target opening date.
Obtain a Lease Agreement – ABC will need to obtain a lease agreement for a building that the pharmacy will operate out of. The Texas Board of Pharmacy ("BOP") requires the pharmacy to submit a copy of its lease agreement with the pharmacy license application packet.
Obtain NPI – ABC must apply for an NPI using the NPPES website or the NPI Application/Update Form to the NPI Enumerator. To complete the update using the paper form, ABC must complete the appropriate sections of the form and submit it to NPI Enumerator, P.O. Box 6059, Fargo, ND 58108-6059.
Obtain a National Council for Prescription Drug Programs ("NCPDP") Number – ABC will need to submit an application for an NCPDP number. ABC must first create a new NCPDP Login ID. After setting up the Login ID, ABC will have access to the New NCPDP Provider ID Number application. Note that with the application, ABC will need to submit a copy of the NPI confirmation letter and a Federal Tax ID letter.
Submit Application to the Texas BOP – ABC will submit an application for a Community Pharmacy (Class A) License. The application requires the following forms: (i) Community Pharmacy (Class A) Information Form; (ii) Ownership Information Form; (iii) copy of ABC's IRS Federal Tax ID letter; (iv) copy of ABC's Certificate of Formation as filed with the Texas Secretary of State; (v) Texas Comptroller's Verification of Active Franchise Tax Account Status; (vi) ABC's organizational chart of ownership; (vii) sworn disclosure statement; (viii) Officer Form for each Individual Owner, Managing Member, Managing Officer and/or Administrator. The form requires from each individual a copy of the individual's photo ID and a copy of the individual's Social Security card, W2 or paystub.
Lease Agreement or Proof of Property Ownership.
Minimum Infrastructure Attestation.
Letter From the Pharmacy's Primary Drug Distributor and/or Wholesaler that Verifies the Pharmacy Applicant's Credit Worthiness.
Pre-Inspection Checklist.
[ABC Must Submit a Cover Page With These Forms].
[The Texas BOP defines Managing Officer to mean "the top four executive officers, including the corporate officer in charge of pharmacy operations, who are designates by the corporation to be jointly responsible for the legal operation of the pharmacy." The Texas BOP takes a minimum of 90 days to review and process a new pharmacy license application.]
Apply of a DEA Registration.
Enroll in Texas Medicaid's Vendor Drug Program – ABC must submit a new enrollment application via the Provider Enrollment and Management System ("PEMS" portal. ABC must have a license from the Texas BOP prior to submitting the enrollment application.
Apply for New Medicare Enrollment as Mass Immunizer (for Immunizations) – ABC must submit CMS 855B to enroll with the Medicare Part B Carrier as a "Mass Immunizer." As a result of the enrollment, ABC may bill Medicare for immunizations and vaccinations.
Submit a New Application with the Controlled Substance Ordering System ("CSOS") – ABC will complete the online CSOS application to obtain a new CSOS certificate under the DEA registration number. The general turnaround time for obtaining a new CSOS certificate is eight weeks. The certificate will be obtained after the DEA registration is issued.

Jeffrey S. Baird, JD, is chairman of the Health Care Group at Brown & Fortunato, a law firm with a national health care practice based in Texas. He represents pharmacies, infusion companies, HME companies, manufacturers, and other health care providers throughout the United States. Mr. Baird is Board Certified in Health Law by the Texas Board of Legal Specialization and can be reached at (806) 345-6320 or jbaird@bf-law.com.