ATLANTA – Friends of Disabled Adults and Children (FODAC at www.fodac.org) will be back at Medtrade, scheduled for Oct 15-17, 2018, at the Georgia World Congress Center in Atlanta. The Georgia-based organization has recently focused on distributing needed medical equipment to those affected by Hurricane Florence in the Carolinas.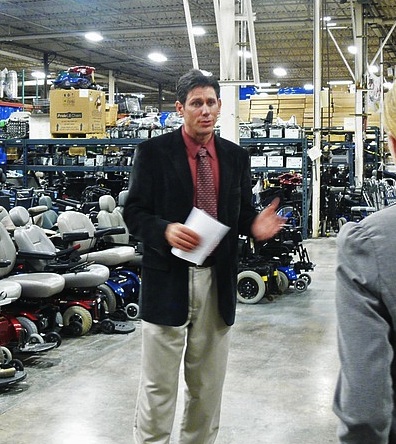 "If exhibitors have items or equipment they wish to donate at Medtrade, or if providers wish to donate money, we will make sure it helps the survivors who need it," says Chris Brand, CEO, FODAC, Tucker, Ga. "Items most in need are wheelchairs [bariatric and standard], CPAPs, nebulizers, hospital beds, bath safety equipment, and transfer tub benches."
Need is high in the wake of Hurricane Florence and tropical storms in Hawaii. FODAC received requests from Health and Human Services and the Federal Emergency Management Agency (FEMA) to pitch in with relief efforts. "Our role usually starts when people leave the shelters," Brand explains. "We are going to be in these areas for a while and get people what they need."
Since FODAC's work in Katrina relief, 18 states and four territories have received disaster relief donations of HME from FODAC. FODAC has joined VOAD (volunteer organizations active in disaster) and started sending boots and trucks on the ground during large relief efforts.
"The 12 months since Harvey hit Houston has seen unprecedented levels of disaster relief for communities and displaced survivors in Houston, Florida, Georgia, Virgin Islands, Puerto Rico, Hawaii, and the American Samoa Islands," adds Brand. "We give a special thanks to generous financial and equipment donations from individuals and companies such as Drive Medical, Hospital Overstock, and MK Battery."
For exhibitors and/or providers who wish to make donations, FODAC will be at Booth #2571. Exhibitors who wish to deliver equipment straight to the FODAC warehouse should send to:
FODAC – 4900 Lewis Road, Tucker, GA  30083
Register for Medtrade 2018.