ATLANTA – Representatives from Dearborn, Michigan-based Ford Motor Company have signed on to exhibit at Medtrade, scheduled for Oct 23-25, 2017, at the Georgia World Congress Center in Atlanta. According to Julie Ellenberger, brand manager, Transit/Transit Connect/E-Series, Ford, analysts at the car and truck powerhouse see strong potential in the HME industry.
"When the team was taking a look at our schedule for the coming year, and looking at new opportunities and growth areas, at Medtrade we saw a ton of growth opportunity in the home care industry," says Ellenberger. "To us, it was a no-brainer that we needed to have a presence there with our van line-up in particular."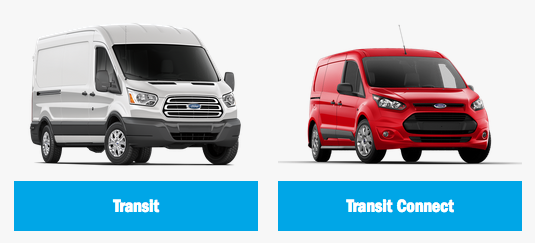 The Ford booth will feature two vans so that attendees can see the configurations first-hand. "We want to get across that Ford has an extremely extensive lineup to meet the growing demands of this industry," explains Ellenberger. "We have The Transit, which is our full-size van offering, along with the Transit Connect, which is the compact van."
"It's been a few years since Ford exhibited at Medtrade," confirms Kevin Gaffney, group show director, Medtrade. "We are thrilled to have this iconic brand back at the show. It will be a great opportunity for attendees to explore new vehicle possibilities."
Medtrade Monday chatted with Ellenberger to get a better idea of why Ford decided to come back to Medtrade. As it turns out, they too see the aging population and the increasing need for HME services in the future.
Medtrade Monday: Why has Ford decided to return to Medtrade and pursue the HME market more vigorously?
Julie Ellenberger, brand manager, Transit/Transit Connect/E-Series, Ford: We know that with an aging population, people are looking for more affordable ways to continue living in their homes and avoiding assisted living facilities and nursing homes.
Medtrade Monday: What can attendees expect to see at the Medtrade booth?
Ellenberger: We always have great offers, and we also have up to $1,000 up-fit assistance available on Transit currently. If you are looking to upfit your vehicle, all the info is available at www.fordtoughtruck.com and at the booth. You can get a vehicle wrap that customizes your vehicle with your logo and serves as a mobile billboard. There is a racks and bins setup for the interior. Another is a mobility upfit for those businesses that carry people in wheelchairs. We have a lot of great upfit partners who make them accessible.
Medtrade Monday: Why should attendees go take a look at the Transit models at Medtrade?
Ellenberger: The Transit lineup has not been out in the U.S. market for that long. It replaces our E Series vans which were extremely successful in the United States for decades. The Transit was originally a European vehicle, and it has versatility, flexibility, and durability. The E Series has the same roof height across all the lineup. With Transit, you can get three different roof heights, two different wheel bases, and three different lengths. From a practical standpoint, if you are trying to get work done in your van, if you get a medium or high roof, there is a good likelihood that you can stand up inside, which makes things a lot easier. It's a wonderful vehicle that can fit your needs. Transit is the dominant player in this space. We outsold all vans in the 2016 calendar year, and that included mini-vans.
Medtrade Monday: And that is also made in America?
Ellenberger: While we brought the vehicle over from Europe, it is actually built here in the United States at our Kansas City assembly plant. We have several up-fitters located right there within 30 miles of the plant which makes it easier to get upfitted and delivered. We also have an extremely inexpensive service network. It's not only about purchasing quality products, but if something goes wrong there will be plenty of options no matter where you are. We have a network of 650-plus commercial vehicle center dealers that are focused on supporting businesses and their fleets.
Medtrade is Oct 23-25, 2017 at the Georgia World Congress Center in Atlanta
Click the link below to register for Medtrade 2017
https://registration.experientevent.com/showMTH171?flow=attendee&marketingcode=MTMon
For more information about Medtrade, go to medtrade.com