NORTH ANDOVER, MA – For Part 2 of Young Blood Revisited (See Part 1 Here), Medtrade Monday chatted with Jason Canzano, a 30-something managing director at Acelleron Medical Products, North Andover, Mass, about a lack of industry awareness among young people who may be pondering a career in HME. "The biggest problem is that most people have no clue that this is even an industry," he says. "I had no idea this industry existed. The biggest thing is educating people about what an HME company does.
"Traditionally these businesses have been mom-and-pop shops, and they have not gone to college campuses to recruit young blood," continues Canzano, who earned a degree in Marketing from Providence College, Providence, Rhode Island. "When I went to college, you had J.P. Morgan, Fidelity, and big accounting firms would be there. There was no HME company there. Going to college campuses and recruiting there is where it starts."
Canzano admits that if he met someone today who was pondering the HME industry, "I would tell him or her to stay the hell away from it." The harsh advice stems from what Canzano calls a "complex and very challenging business with a lot of moving parts."
The statement is made with tongue partially in cheek, because Canzano must recruit people to join the company, and when he does, he points out that, "There are great people in this industry, particularly if you are a passionate person who wants to help others, it is a great industry. If you like challenges, there are plenty. Despite it being a hard business, the pros are there. There is also not a lot of competition. Because of all those moving parts, it's not as competitive as being in technology."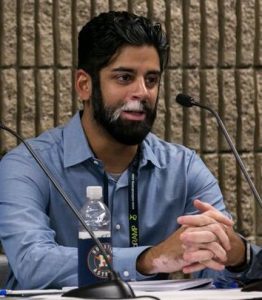 "The biggest attraction for young people would be that we are in the most exciting time of our industry of so much change," adds 34-year-old RJ Poonawala (pictured), general manager at Houston-based Spring Branch Medical Supply. "We have important battles to fight in the state and federal arenas that affect business operations and solvency. The battles also affect quality of life for our patients, but we are also developing great strategies to help new entrants into the retail/self-pay marketplaces, as well as seeing some wonderful transitions from traditional reimbursement-focused companies into the retail/self-pay marketplace.
"I've never been more optimistic about the HME industry," continues Poonawala. "We have tremendous opportunity to capture every demographic to improve quality of life. Take a walk through Medtrade now, and think about the Medtrade exhibits of even five or 10 years ago. It's a night and day difference. A walker is no longer just a walker. A knee brace is no longer just a knee brace. An oxygen concentrator is no longer just an oxygen concentrator. In my entire life, I've never seen such a tremendous emphasis on not only product innovation, but lifestyle enhancement for several key demographics."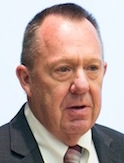 "I think the demographics show this will be a growth industry for years to come," enthuses Tom Ryan, president and CEO, American Association for Homecare. "The need for our services will only expand as demand grows. The right reimbursement will have to finally be determined as the cost shift to patient preferred services in the home struggles to keep up with demands."