WATERLOO, IA – VGM Group and HME News are working together for the second year to administer the HME Benchmarking Survey. This partnership brings the two entities together to offer one survey for providers to share their business data for benchmarking purposes. Since these two companies have combined their efforts, participation has increased, which is valuable for everyone in the industry.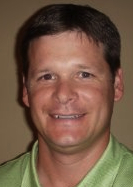 "This continued partnership makes it convenient for HME providers to have one source to submit their business information," stated Clint Geffert, president of VGM & Associates, a division of VGM Group, Inc. "We highly encourage all HME providers to participate in this important benchmarking survey. We want the survey to accurately reflect the HME industry. The output quality everyone will benefit from is dependent on participation."
The survey is available online and is open only to providers of home medical equipment. Survey results will be available for free to participating providers and will be presented and analyzed during HME News' Business Summit later this year.
"We're excited to work with our friends at VGM on this project," said Rick Rector, publisher of HME News. "We look forward to increased participation and can't wait to dig into the data, and share it with the participants as well as HME Business Summit attendees."
Businesses that complete and submit the online survey by July 17 are eligible to win a free registration to the 2019 HME News Business Summit. Visit www.hmesummit.com/index.php for more information. Start the Benchmarking Survey at www.surveymonkey.com/r/hmebenchmark.