Last week, the HME industry lost an innovative attorney and true champion of the small provider. On June 20, Edward Vishnevetsky, Health Law Attorney with K & L Gates, died tragically in a whitewater rafting accident in Costa Rica.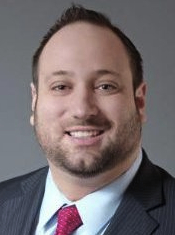 Ed began his law career at Brown & Fortunato. In June of 2008 he worked with industry stakeholders on the lawsuit to stop the Round One implementation of Competitive Bidding. In the years that followed, while working at the law firms Thompson Coe and Munsch Hardt Kopf & Harr, he cemented his reputation as the go-to attorney to fight OIG and ZPIC Audits. He presented at many HME state association meetings including Florida, Mississippi, and Texas, and participated as a speaker in VGM and Invacare's Audit Road Show.
Edward's unrelenting advocacy and legal acumen resulted in significant contributions and change to the HME community over the years. In May 2012, he helped formulate a white paper to the Senate Finance Committee, which outlined problems with, and offered solutions to, the Medicare auditing system.
He was an outspoken critic of Medicare and their lack of oversight, standardization, transparency and accountability. His many audit victories saved jobs, businesses, and allowed communities to keep their local home medical equipment companies.
His brilliance as an attorney was equally matched by his tireless work ethic. He was awarded "Rising Star in Health law" by Texas Super Lawyers Magazine 3 years in a row and "2016 Leader in the field of Health Law" by Chamber USA.
A charming man of great intelligence and insight, he also enjoyed a good joke and shared a hearty laugh. There have been hundreds of posts on his Facebook page in the last few days, including the one below which sums up most of our feelings about Ed.
"Ed was such an endearing person and helped me, my family, and so many in the DME industry. He was always available as a colleague and friend and always went above and beyond. He will be missed by all of us and I am so saddened by your family's loss. The DME and Healthcare provider community shares in this devastating loss of such an advocate and friend to all of us. I cherish the pleasure of having worked with such a great and admirable person! Condolences to your entire family. Edward we miss you!"
Rob Brant is vice president of Business Development, Local CPAP, Alpharetta, Ga. Sylvia Toscano is president at Professional Medical Administrators, Boca Raton, Fla.