WATERLOO, IA – Advocacy group People for Quality Care is calling on HME providers to engage their patients in immediate advocacy. The organization joins the VGM Group, American Association for Homecare, and state associations in a grassroots effort focused on garnering Congressional support for a joint solution to Medicare's competitive bidding program by July 15.
"We are in the final hour and need a swell of patients to speak out against Medicare's reimbursement cuts," comments Kelly Turner, director of People for Quality Care. "Congress must hear from their constituents if we want a solution to move forward. Medical equipment suppliers are key to making that happen and can do so, because they connect with patients and caregivers on a daily basis."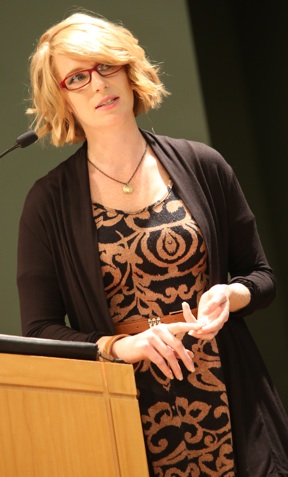 People for Quality Care has put together many resources for HME providers to engage their patient base, including an informational sheet about the July 1 reimbursement cuts and an online messaging, calling and tweeting tool for beneficiaries to easily contact their legislators. Patients are also encouraged to call People for Quality Care's Medicare Beneficiary Complaint hotline, 1-800-404-8702, where their complaints will be documented and advocates will transfer them directly to their member of Congress.
"Patients and family caregivers are already facing enough challenges as it is—the political process doesn't need to be one more barrier that stands in their way of getting the quality medical equipment they need," says Ashley Plauché (pictured), legislative partner for People for Quality Care and manager of government affairs for AAHomecare. "People for Quality Care guides them through the advocacy process, allowing their message to be heard by Congress. We ask all suppliers to get engaged, connecting their customers to these valuable resources."
For additional information or to request an interview contact Lalaina Rabary at Lalaina.rabary@peopleforqualitycare.org or 1-866-544-7913.