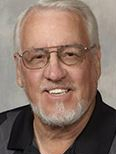 WATERLOO, IA – VGM Group founder and HME industry icon Van G. Miller
has passed away at the age of 67. The news was made public on
the KWWL (NBC News) affiliate (Waterloo, Iowa) Web site. Click Here to read the report. According to KWWL, "Miller passed away at his home in
Waterloo, and was later taken to Covenant Medial Center where he was
pronounced dead." The VGM Group will reportedly release a formal announcement on Monday, Oct 19.