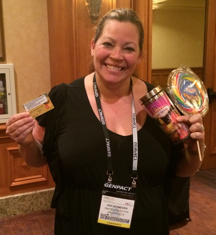 ATLANTA – Medtrade 2015 is fast approaching. Attendees, exhibitors, and speakers alike are currently "buzzing" about the show on social media. Are you in the conversation? A great way to take advantage of networking at Medtrade is to connect with other attendees and exhibitors on social media before, during, and after the show. Once connected, you can share ideas, make new business connections, and pick up a few tips you may not have known prior to Atlanta.
At Medtrade, we're pretty active on social media ourselves and want to encourage discussion about the show. Have a question on site? Send a tweet to @MedtradeConnect
• Looking for a great place to have dinner (with discounts for badgeholders) after sessions? Check our Facebook page.
Did you take a picture at your favorite booth? Use the hashtag #Medtrade15 and show it off. As a bonus, we want to help make this engagement more fun and exciting with random social media contests throughout the entire event.
We like to leave the prizes as a surprise until you arrive. Some Medtrade attendees have walked away with great souvenirs, gift cards, drink tickets, and more. You could get lucky on site, but you won't know unless you participate.
"We want to encourage providers to use the hashtag #Medtrade15 in their social media status updates and images from Medtrade," says Christina Morrison, director of Social Media for Medtrade and Medtrade Spring. "Let the world know what you're learning at the show, which products impressed you most, and which valuable speakers shared ideas that will truly your business. Providers are encouraged to tweet from sessions and share from the show floor."
There are three easy steps to join in on the action:
• Like us on Facebook at www.facebook.com/medtrade
• Follow us on Twitter – @MedtradeConnect
• Join us on Instagram – @MedtradeConnect
• Use the Hashtag: #Medtrade15 in your picture descriptions or posts. For example: You might post a picture of yourself and a colleague in the Convention Center with the description: "Just left the #Medtrade15 session on business strategy and learned 3 ways to improve customer service. Now, time to grab some coffee and hit the show floor for new products." By using that hashtag or tagging @Medtrade @MedtradeConnect in your posts, we'll get a notification and can spot your update!
• Then, look for your name! Check our Facebook, Twitter, and Instagram pages frequently through Oct 26-29 and look for your name to see if you've won.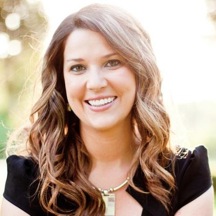 This contest is sponsored by Medtrade and open to all attendees and exhibitors at Medtrade 2015. You must be present to win and collect your prize. No prizes will be mailed. We look forward to chatting with you at the show.
For more information, contact Christina Morrison at Christina.Morrison@EmeraldExpo.com