NORTH BILLERICA, MA – Breas Medical USA (Booth #933 at Medtrade East, scheduled for Oct. 24-26, 2022 at the Georgia World Congress Center in Atlanta) and McArthur Medical Sales recently announced a Canadian distribution partnership for Breas Medical's Vivo 1-2-3 family of bi-level devices and a full line of Breas Vivo accessories.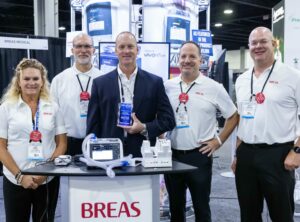 The Vivo 1-2-3 product family are bi-level ventilators designed for comfortable respiratory support across the continuum of care, both non-invasive and invasive (Vivo 3 only), for non-dependent patients with chronic breathing insufficiency. Featuring a built-in humidifier with heated wire circuit, a comprehensive set of modes with Auto-EPAP and High Flow Nasal Cannula therapy support plus SpO2 monitoring.
"Breas is thrilled to partner with McArthur Medical Sales to bring Vivo technology to the Canadian marketplace," said Chris Southerland, general manager, Breas Americas.
"The Vivo product family is going to allow for significant clinical advancement in bi-level therapy," said Frank Fiorenza, product devilment and national sales manager, McArthur Medical Sales. "Our highly skilled team of clinicians are looking forward to introducing Vivo to the Canadian healthcare system. The Breas line of products will enhance patient outcomes."
ResMed Promotes Lucile Blaise To President, Sleep & Respiratory Care
SAN DIEGO – Medtrade East exhibitor ResMed has promoted Lucile Blaise to president of Sleep & Respiratory Care. Blaise, currently ResMed's vice president of Sleep & Respiratory Care for Western Europe, is a medtech industry thought leader with more than 25 years' experience in medical device sales, marketing, finance, and business development.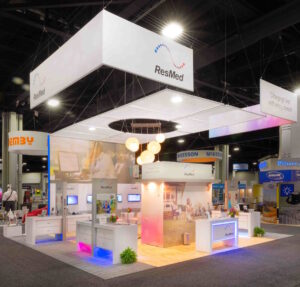 With ResMed since 2006, she has led her team's efforts with industry and public partners to establish payer market access and reimbursements for digital health telemonitoring in France and Belgium, and is an outspoken advocate for real-world evidence and applying it to value-based healthcare systems. Blaise is also dedicated to maintaining patient data privacy and security, as ResMed and other healthcare leaders liberate data and unlock value for patients, physicians, and providers, to lower costs and improve health outcomes.
"I'm thrilled that Lucile – one of Europe's leading champions of digital health innovation and adoption, as well as data privacy and security – has accepted this promotion to lead ResMed's global Sleep & Respiratory Care business," said ResMed CEO Mick Farrell. "Throughout her 16 years at ResMed and over 25 years in the medtech industry, Lucile has been a key player in improving chronic disease treatment for millions of people with sleep apnea and respiratory insufficiency, as well as supporting physicians, providers, and healthcare systems across Europe, and beyond, through evidence-based decision making."