BOCA RATON, FL – Details matter in the minutia of human resources (HR) and mistakes can lead to headaches. Michael G. Silverman, co-founder of Florida-based law firm Silverman Bain LLP, will shed some light on these issues during an educational session at the upcoming Medtrade East.
Medtrade Monday sat down with Silverman to get an idea of what he'll be talking about during the session, scheduled for Monday, Oct. 24 from 3:30 – 4:30 in Atlanta.
Medtrade Monday: What is the level of DME awareness about potential HR mistakes?
Silverman: It's barely on the radar to kind of low. That said, to become a Medicare-enrolled provider, at least some of the low-hanging HR fruit must be tended. Whether it's a mom-and-pop provider or a private equity provider, they all seem to have different issues in the HR space.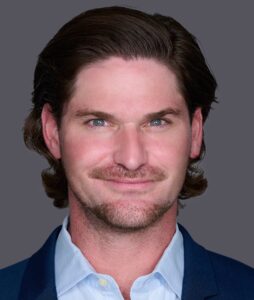 Medtrade Monday: What are some of your session highlights?
Silverman: It's a session that really appeals to all types of DME providers. These are issues that everyone runs into. Jackie [Jacqueline Bain, co-founder] and I are going to be breaking our session into three main categories. The overall theme is how to prevent your worker asset from turning into a liability. You've got this huge asset that is your work force. We don't want them turning into a liability.
For example, when somebody wants to work for you, how should that person be classified? Should they be an independent contractor or a W-2 employee? Why does that matter and who cares?
When we have determined how to classify someone, we're going to talk about the importance of documentation and record keeping. More importantly, it's going beyond the bare minimum standards of those DMEPOS quality standards. Those standards have certain bare bones requirements such as checking the OIG exclusion list; and OSHA and HIPAA require annual evaluations.
I'm talking about going beyond those thresholds that your accreditation organization may check up on. We want to instill among providers the importance of contracts that they can have in place between them and their workers to best protect their business; things such non-competition agreements and dispute resolution provisions if issues do arise. We'll talk about the importance of non-disclosure agreements and confidentiality agreements.
Medtrade Monday: What are the bad things that can happen if you don't pay attention to HR issues?
Silverman: General regulatory bodies and health care bodies care about these matters. If you mis-classify someone as an independent contractor when they should be a W-2 employee, there are a lot different regulatory bodies such as the IRS and the Department of Labor that want their pound of flesh, including different plaintiff's attorneys. There are a variety of different classification violations.
For example, I recently had a health care provider who informed me that when people come to work for them, it's really up to the worker about how they want to be classified. I try to instill in people that it's not up to the worker or the business, it comes down to the details of that worker relationship. If somebody is classified as an independent contractor—a 1099—rather than a W-2 employee, they are missing out on a lot of employer-related protections such as social security and Medicare payroll contributions, minimum wage, overtime, and workers' compensation. When someone is improperly classified, they are missing out on all those protections. If it gets in front of a regulatory board, that's a whole set of general regulatory bodies that would take issue with that.
Medtrade Monday: What do you think is the value of face-to-face meetings such as Medtrade East?
Silverman: Anyone can listen to me lecture and preach about these issues on the internet, but the real value of everybody coming together at Medtrade is not only networking and collaborating, but networking with the vendors. It's a chance to find the latest and greatest technology for patients so they can benefit. That can happen in the conference rooms or the expo floor. When we had a missed in-person Medtrade due to the pandemic, that fundamental element was missing.