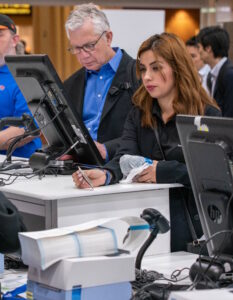 ATLANTA – If you missed Early rates for Medtrade East registration, Advance Rates are now in effect for the nation's largest HME-related trade show.
Unlike in past years, Conference passes automatically include access to Ask the Experts. Ask The Experts is scheduled for Monday, Oct. 24, from 5:00 p.m. to 6:15 p.m., and provides a chance to ask questions to industry experts at a relaxed networking reception. Medtrade East is scheduled for Oct. 24-26, 2022 at the Georgia World Congress Center in Atlanta.
CLICK HERE to register for Medtrade East.