PHOENIX – For Medtrade West prospective attendees who routinely use SmartSaver rates (lowest available rates), know that they are coming soon—early April to be exact. As a reminder, Medtrade West convenes this year from July 12-14, 2021 at the Phoenix Convention Center. Yes, it gets hot in July, but those who enter the Phoenix Convention Center are known to sigh in relief because the air conditioning is robust.
The idea is to be cool, but not cold. Even with that goal in mind, the contrast between indoor and out can lead a few people to reach for an additional garment. The good news is that a quick venture to the outdoors provides no shortage of pleasing warmth. It's become a cliché, but the merits of "dry heat" can't be overstated, as anyone who lives with humidity can attest. The Sonoran Desert's super-low humidity means 90-degree temperatures feel quite nice. The arid climate causes perspiration to evaporate quickly, keeping you cooler and drier.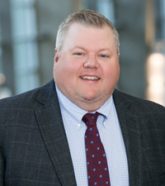 The average temp at night is around 80 degrees, and during the day the air conditioning will be keeping it extremely comfortable during educational sessions and on the trade show floor. Medtrade West will indeed be entirely indoors, as will most restaurants unless the sun has gone down.
Outdoor dining is "huge" in Arizona, even more so during the pandemic. And during particularly warm weather, many restaurants and craft breweries have "misters" that help keep it cool when dining outside (often with live music on offer). After the conference and networking events, night-time swimming is readily available with virtually all downtown hotels featuring swimming pools. Family members looking to cool off during the heat of the day also have several options.
Meeting attendees can rent a car and drive out to local lakes, rent a paddleboard, or go paddleboarding through the Salt River that runs through Phoenix. You can also rent a tube to float the river, and it's a great way to stay cool. Others might want to go moon hiking with a headlamp which is really popular at South Mountain Park and Preserve, which is just a few minutes drive from the convention center.
Hotels are a bit less pricey during the Phoenix summer which adds up to great value. It makes it easier for families to add on 'pre or post vacations'. A group of people called the Ambassadors amounts to a roaming street concierge, and they're all around the convention center in bright orange shirts and khaki pants to help out with directions or advice.
Additional things to do include: cooling down at Phoenix dark bars; flashlight desert botanical garden tours; ice cream eating for creamery connoisseurs; extremely early golf tee times (less expensive in the Summer); and plenty of spots for popsicle consumption. "There are lots more, but truly the best reasons remain the same, namely the industry, the education, the people, and the tangible boost to your business," adds York Schwab, associate show director, Medtrade West. "We had a solid virtual show last fall, but we'll be back doing what we do best, and we look forward to seeing you there."