PHOENIX – The first two days of Medtrade West are in the books, and it represents the first time that educational sessions had zero conflict with time on the Expo floor. The format change proved popular among attendees who gleaned a lot from experts while not missing a minute on the show floor. Preview Night provided a glimpse of manufacturer booths in preparation for a full (and unopposed) day three.
We asked attendees for opinions on a variety of Medtrade West items, such as: Why did you decide to attend?; What did you think of switching from Las Vegas to Phoenix?; How informative have the educational sessions proved to be?; and what are the odds you may be looking to attend Medtrade East when it convenes Oct 18-20, 2021 at the Georgia World Congress Center in Atlanta?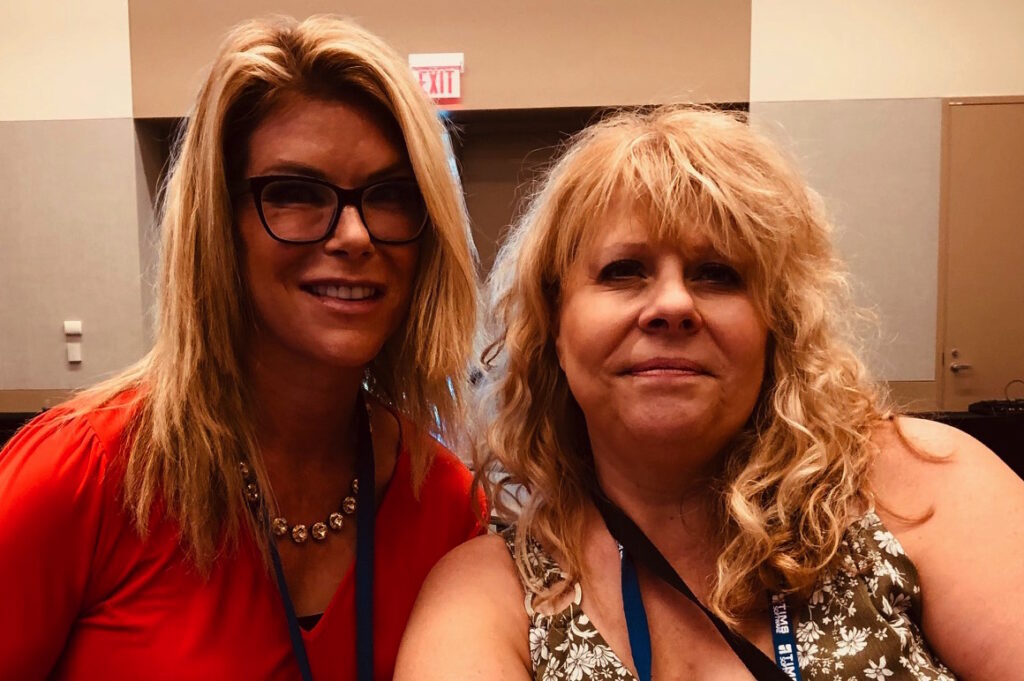 "It's our first time at any Medtrade show, and we chose to come to Medtrade West because we felt like it would be a good learning experience. We have a great interest in the growth of our business. We need to find a way to market to younger people and not just the Medicare population. That's part of why we are here. During the VGM Workshop, we picked up a lot of good information and really enjoyed it. We learned about some real solutions. For example, we were delaying repairs waiting for scripts and found out we don't need the scripts…On day two, we're using a divide and conquer strategy to learn from as many educational sessions as we can. It's a good idea to have no conflict between the show floor and the educational sessions. We have planned ahead on the vendors we want to see, and we plan to be at Preview Night."
— Ruth Ann Lee (right) and Audra Palmo, Diamond Medical Supply, Indiana, Pa.
"We recently added complex rehab and I came to Medtrade West to connect with billing experts and CRT vendors. I just saw the 'Lessons from the Pandemic' presentation with Miriam Lieber and panelists and it was great. I always like the panel discussions because people relay their personal stories. We heard some useful things about the Philips recall issue, and that was helpful. There's some comfort knowing that other companies are in the same boat and doing similar things…I also really like that at this Medtrade West there are no conflicts between time on the show floor and educational sessions." — Victoria Peterson, purchasing administrator, HomeCare Unlimited Inc., El Paso, Tex.
"So far Medtrade West has been a great opportunity to meet people and see what's happening in the market. Knowing that there are no conflicts between education and the show floor makes me glad that I'm not missing out on anything." — Lindsay Motlin, Parachute Health, Princeton, N.J.
"The Phoenix location is a welcome change because the distractions in Las Vegas can be difficult." — John Cassar, owner, Supercare Health, Downey, Calif.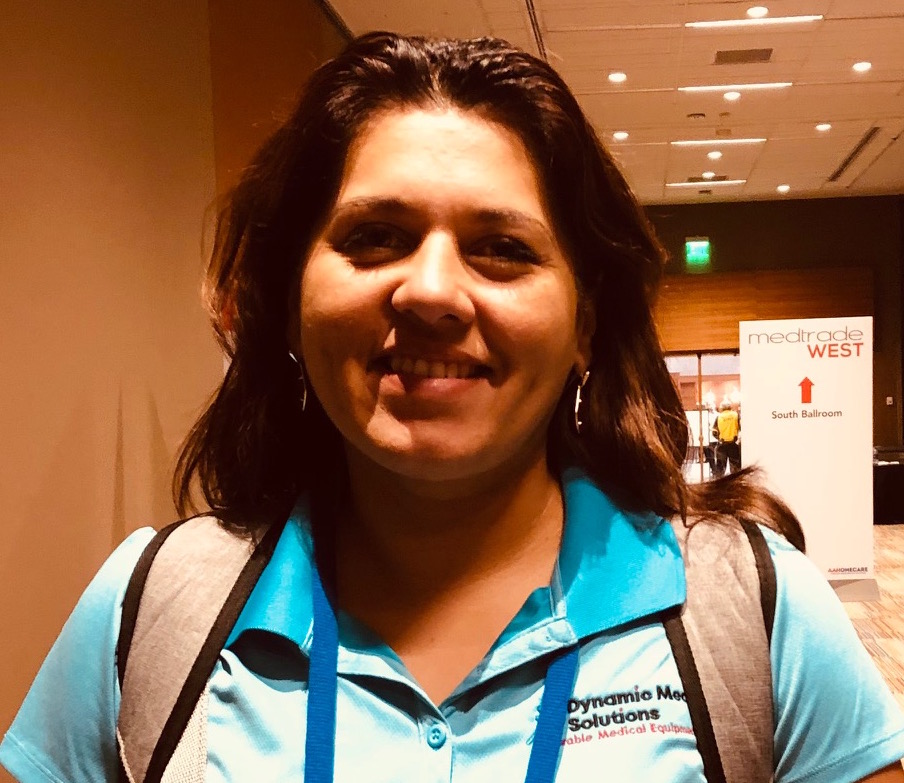 "I appreciate the proximity of Phoenix and the fact that it is a low-key city. I value the education at Medtrade West. Having all this personal interaction has been valuable, as well as the relationship building and putting names to faces…I like the ability to be done with education and focus fully on the show floor knowing that no other sessions are taking place. I have circled everyone I want to visit. " — Minerva Mendoza, Consultants PRN and O&P Education, San Antonio, Tex.
"I was all for moving the show to Phoenix, except in July [chuckle]. The education has been really good and timely. In fact, it's been excellent. It's great to have time when there is no conflict with the show floor. I love getting the two hours for Preview Night on Tuesday. On Preview Night, my goal is to walk every aisle to know exactly what's here." — Carol Kommers, Benefis Spectrum Medical, Great Falls, Mont.
"I prefer Phoenix because there are fewer people here. This is my first Medtrade, and so far I've spent about eight hours learning about billing. It's been very informative." — Samantha Begay, Tachiinii Nursing Services, Rockpoint Arizona, Navajo Nation
"As far as the education, the show has been really good and we are looking forward to Preview Night and learning about the CPAP products. We will also spend the entire day Wednesday on the show floor." — Kaytee Travis, Madison Medical, Tulsa, Okla.
"I was ready for this move to Phoenix. Vegas gets crazy. You can focus on continuity instead of clubbing. There were lots of red eyes in Las Vegas. I'm looking forward to Preview Night, and I'll also be attending on Wednesday. I planned my flight to stay for the majority of the show. The educational sessions have been good, and I like that there is no conflict with the show floor. It's better for the vendors to give them their dedicated time." — Joshua Thompson, vice president of Operations, Ascent Respiratory Care, Denver
"I think Phoenix is great. I like the smallness compared to Vegas. I'd had enough of the casino atmosphere. Education is the main reason I come here. I come to network and have in-person meetings." — Kim Cook, director of Medical Affairs, Boise, Idaho
"This is my first Medtrade. I'm a pharmacist and thinking of opening my own store. I've really liked the show so far. I came here to meet people who were already in the business, and they have shared some of their secrets. I've gotten some phone numbers and made contacts. I'll definitely be at Medtrade East in Atlanta." — Rosemary Yovonoo, Tanglewood Medical Supplies, Houston, Tex.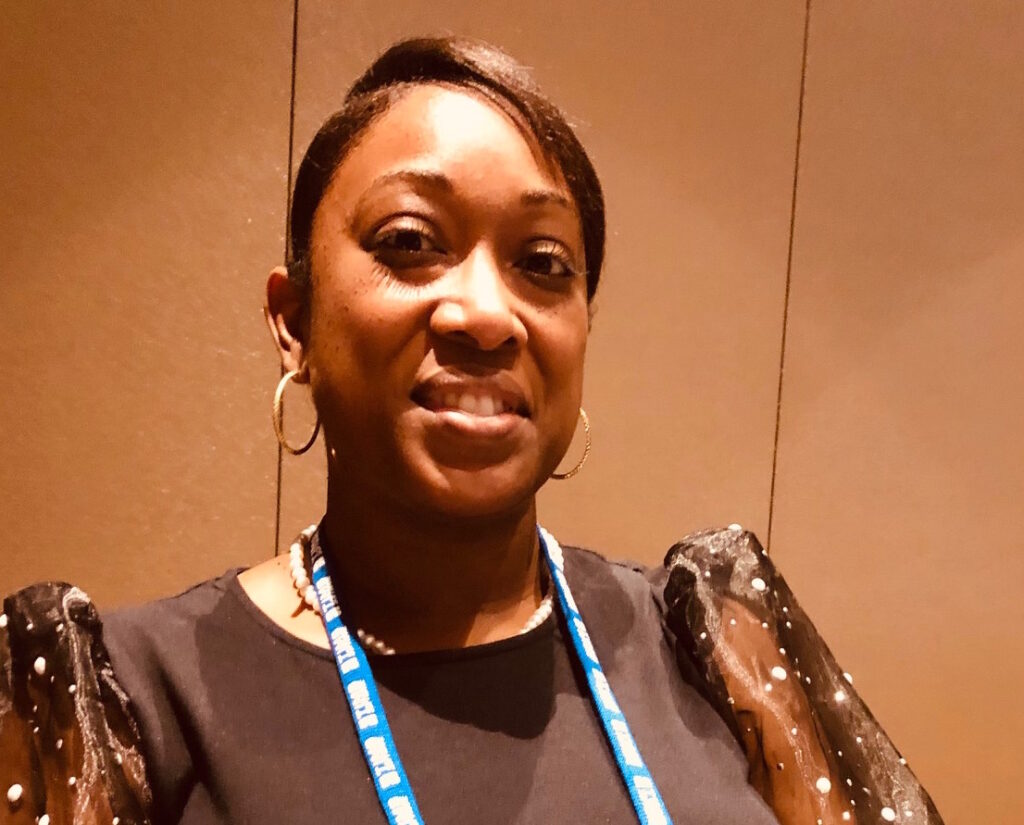 "The classes at Medtrade West are always awesome and this show has been no exception. Every time I come here, I learn so much. It's really good and I'm impressed. We will definitely be at Preview Night." — Faith Whorton (right), Finance HME, Myers Drug, St. Angelo, Tex.
"I'm no gambler and Phoenix is easier for me, so I prefer it over Las Vegas." — Eric Acton, director, Mountain West Medical Supply, Blanding, Utah, and Riverton, Wyo.
"I came here for the content, so I would have gone wherever it happened to be held. So far it's been very helpful. The smaller show here has allowed for more interaction and feedback from people in the industry. I'll probably be going to Medtrade East in Atlanta. Two shows is good because it allows different people from different regions to attend. The different times of the year allow for different and updated information to be shared." — Dalia Morales, director of Compliance and ATP, HomeCare Unlimited Inc., El Paso, Texas
"The educational portion of Medtrade West has been good. It's always good to reflect on the audits and see what's going on. There's seven of us here. We will do Preview Night plus a few hours in the morning. We go to Medtrade West and Medtrade East, and we like the idea of two shows, mainly because of the ability to hear updated information and have additional in-person conversations." — John Rouse, Lincare Inc., Kansas City, Mo.
"I feel like Phoenix is a good hub for traveling purposes. I have attended several classes at Medtrade West and I have enjoyed them. As an exhibitor, I could never get to a class, so no-conflict scheduling is a good thing. I'm very interested in a lot of the classes, so it was so helpful. No-conflict scheduling is awesome." — Terri Minnich [exhibitor], Acu-Serve Corp, Akron, Ohio