ATLANTA – Medtrade wrapped last week to positive reviews and an unmistakably energetic vibe. Many of the exhibitors below have already committed to Medtrade Spring 2019, scheduled for April 16-18, 2019, at the Mandalay Bay Convention Center in Las Vegas.
If you missed last week's show, consider attending the western version of the nation's largest HME-focused trade show. Check out the following exhibitor reactions to get a sense of Medtrade and a little of what you may have missed. Medtrade Monday will sample the attendee perspective in future issues.
"Medtrade has been great. We're seeing dealers and exhibitors who want to talk about consumer financing. We give our audience a different perspective on financial options." — Cary Warren, CareCredit, Costa Mesa, California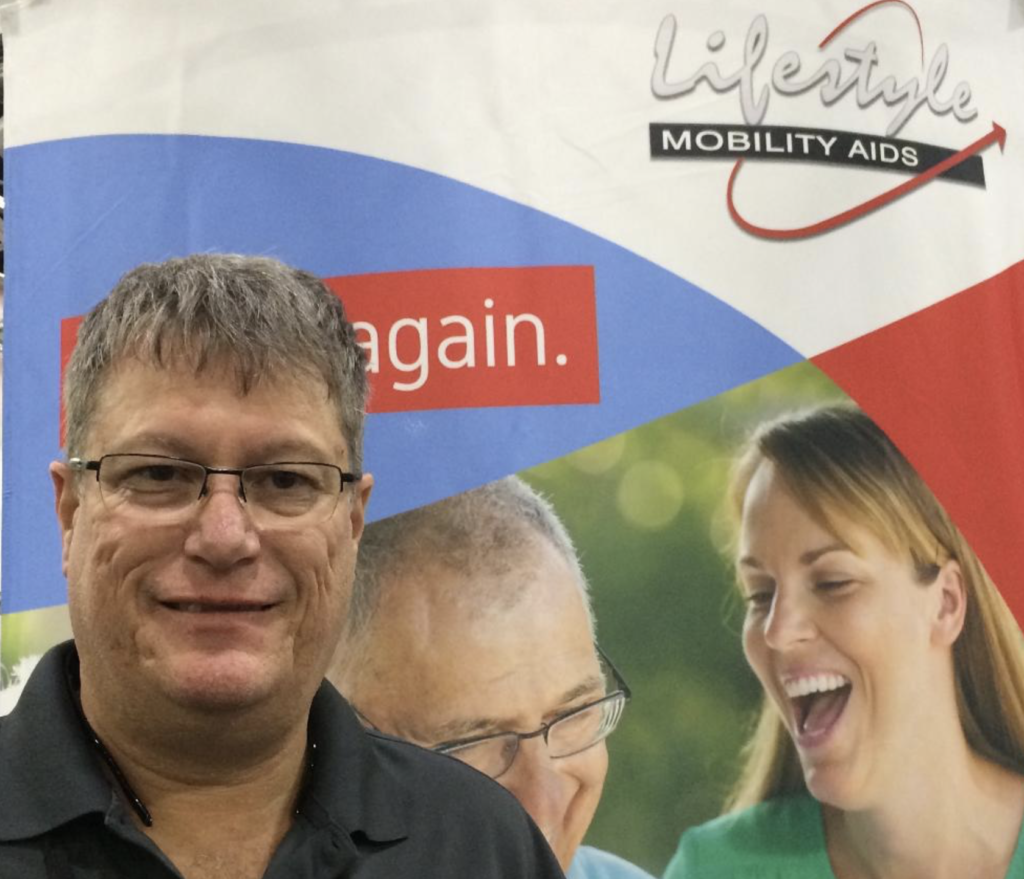 "I never had lunch and drank half a bottle of water, so that tells you something. We were non-stop all day largely because of the cutting edge products I've developed. We have already booked a booth for next year's Medtrade in Atlanta." — Darrin Horst (pictured, right), vice president, Lifestyle Mobility Aids, St. Petersburg, Florida
"This is the best first day of the show we have ever had. We appreciate that the main market leaders are here such as Drive and McKesson. We will have a new product next year, so we will absolutely be here next year. We love the show. We absolutely love the way you keep it disciplined. Medtrade is one of the best shows we never miss. We will definitely be in Las Vegas for Medtrade Spring 2019." — Pavel Menn, CEO, The Handy Cane, Salem, Massachusetts
"Day one of Medtrade was good, and we were busy. We had a very positive reaction to our new products. We will be in Las Vegas for Medtrade Spring 2019 and in Atlanta for Medtrade 2019. We have been a strong supporter of Medtrade, and will continue to be." — Patrick Ferry, Precision Medical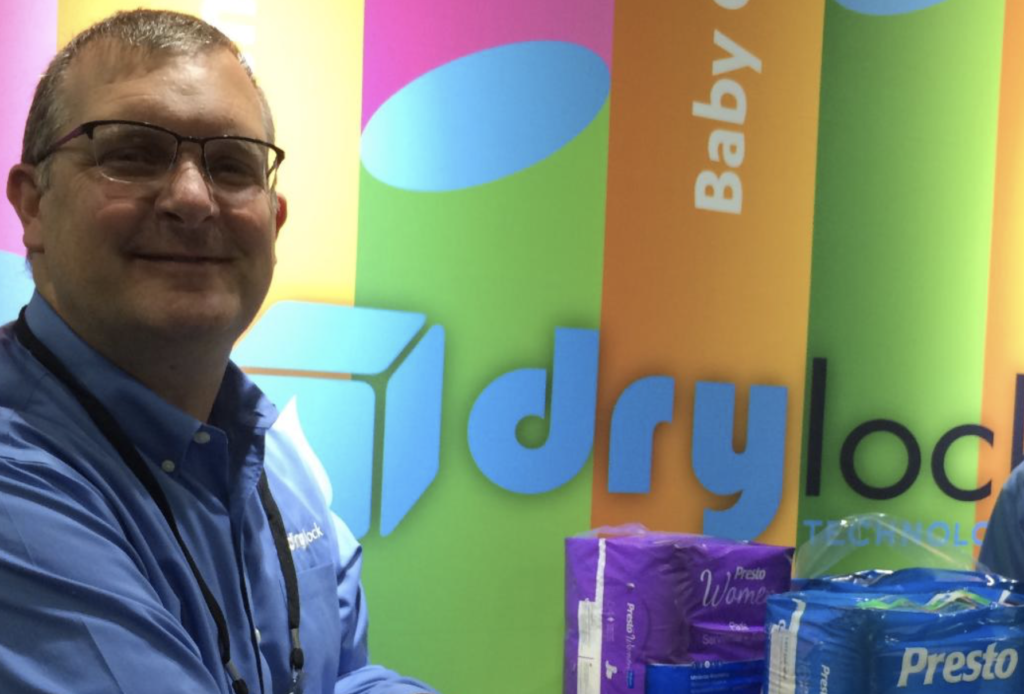 "Medtrade always gives us a really good opportunity to gain new business and visit with existing customers. Day one was steady, and we are going to be here every year. Even though the show is smaller than in the past, the people are here to gain knowledge and seriously look at the products. The quality of the people here at Medtrade is more important than the quantity. We got six solid leads in our region alone. We always go to Las Vegas for Medtrade Spring. Attendees are really engaged in Las Vegas. We have also signed up for Atlanta in 2019." — Rod Gray, regional sales director, Drylock Technologies Ltd, Eau Claire, Wisconsin
"Day one of Medtrade went well and booth traffic was heavy. All in all, we were pleased. People are reacting well to our portable oxygen concentrator, and our new programming launch—Blueprint for Success." — Nick Jacobs, Invacare Corp, Elyria, Ohio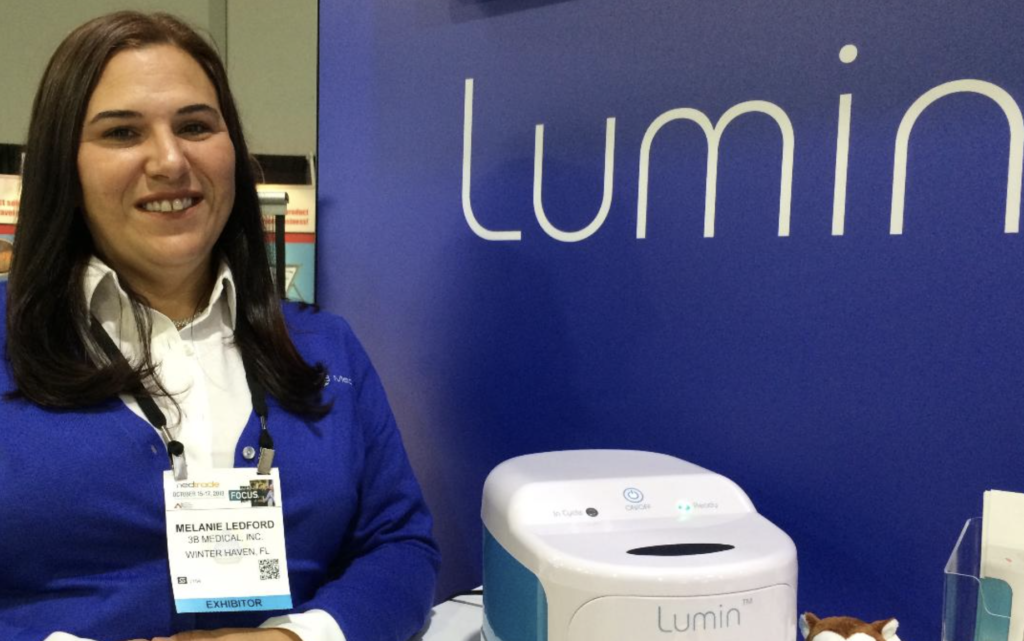 "This is my first Medtrade, and I thought it was amazing with great traffic. It felt very optimistic, and our new products are creating some buzz." — Melanie Ledford, Inside Sales, 3B Medical, Inc., Winter Haven, Florida
"This morning's [day one at Medtrade] foot traffic was very active, and there were decision makers coming to our booth."  — Jim Christ, general manager, Applied Home Healthcare Equipment, OxyGo, Westlake, Ohio
"This year we had a bigger booth and a bigger space, and we brought additional people. Our scooters are so different and we cost so much less." — Andi Barness, director of Marketing, eWheels, Phoenix, Arizona
"We're visiting with existing customers and some potential ones. We plan to come back to Atlanta for Medtrade 2019."   — Rick Castro, Bio Protech, Chino, California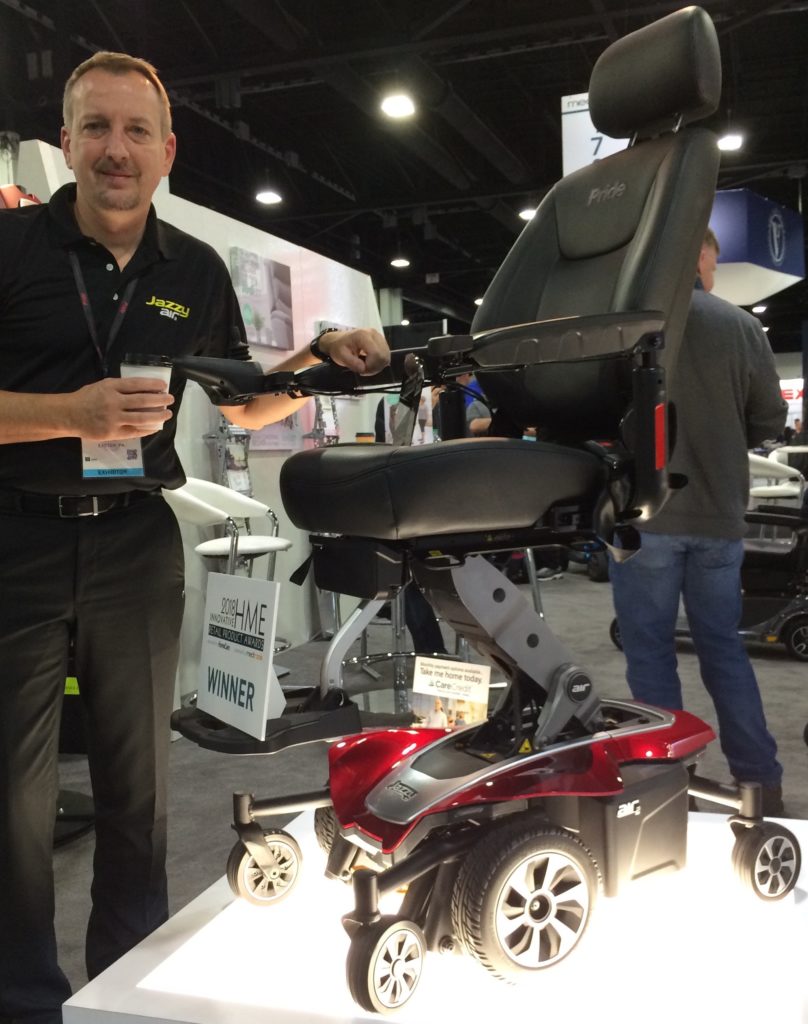 "Day one was fantastic. The best part is the change in the atmosphere. People are optimistic, happy, and excited. It's different than two or three years ago, and our partners have a sense of optimism and energy. Ultimately, the market is what we make it. We do a lot of advance work and focus on the relationships. A show is what you make it." — Micah Swick, national sales director, Pride Mobility Products, Inc.
"From mid day on, it got very busy here on day one of Medtrade. We will be back next year at Medtrade 2019."  — Harvey Murtha, CEO, Harvy Surgical Supply Corp, Flushing, New York
"Day one of Medtrade was solid. We always do well here at Medtrade from start to finish. At the end of day one, we had what we call a buzzer beater with a large potential client coming to us right at the show floor closing time at 5:00 p.m. We are already signed up for Medtrade Spring 2019 in Las Vegas. Medtrade is our favorite show." — Jason Dillon, account executive, and Adam Bishop, president and founder, PlayMaker Health, Franklin, Tennessee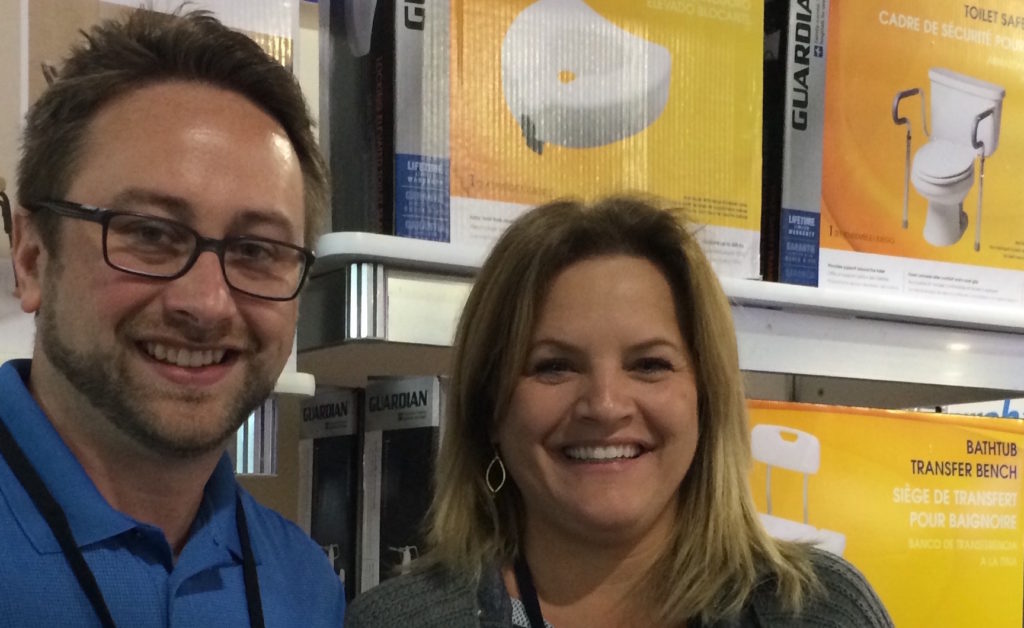 "Medline is excited to be back at Medtrade. We have been able to connect with potential customers. Day one was fantastic, and our booth location was helpful. Everyone was excited about looking at cash sale items. The familiar theme is the reduction of reimbursement rates, and we hear it from every segment of the industry. We all must do more with less, and yet still maintain quality of care. We are committed to the DME space."  — Laura Pett, division manager, and Eric Droze, Medline Industries Inc., Northfield, Illinois
"Medtrade has been really good—actually very busy. Our placement on the showroom floor is great. Dealers—new and existing—are showing up to see our all aluminum ramps. Our outlook is positive. Attendees are looking for ramps and don't know where to go."   — Shawn Krupicka, sales manager, Prairie View Industries, Inc., Fairbury, Nebraska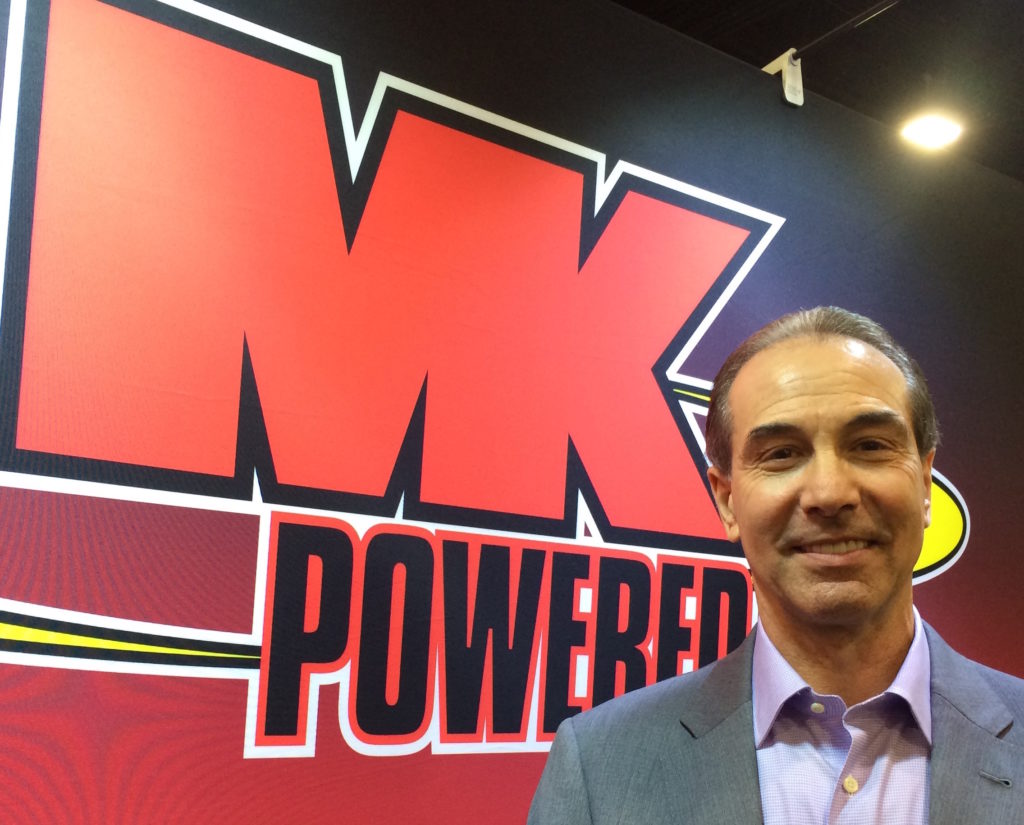 "It's been steady traffic for the better part of Medtrade. It's always worthwhile for us to see our customers in one place. At this point, there are still a lot of political issues surrounding the industry, but we're going to figure it out. Demand for HME is not going away, and I think we will figure it out."  — Wayne Merdinger, president, MK Battery
"The response I got at Medtrade exceeded all my hopes and expectations—by a mile. Representatives from the entire supply chain, from large manufacturers to small, independent retailers visited my stand. Even though the RockUP stander [a patent-pending rollator and walker accessory, pictured, right] is not yet in production, I now have retailers keen to stock my product as soon as possible; they've given me strict instructions to keep them updated on manufacturing progress and to provide expected delivery dates.
"Foot traffic has been steady. The show looks good, and we like our location. As an industry, we are figuring out how to move forward. We can't do anything about the past. I feel like the tide is turning. Jeff Baird talked about how the industry veterans are thinking too much about the good old days, whereas the young are seeing demand. We are optimistic, and we have not slowed down. We are moving forward and we will be at Medtrade Spring 2019 in Las Vegas."  — Patty Harrison and Gail Turner, TIMS Software, Billings, Montana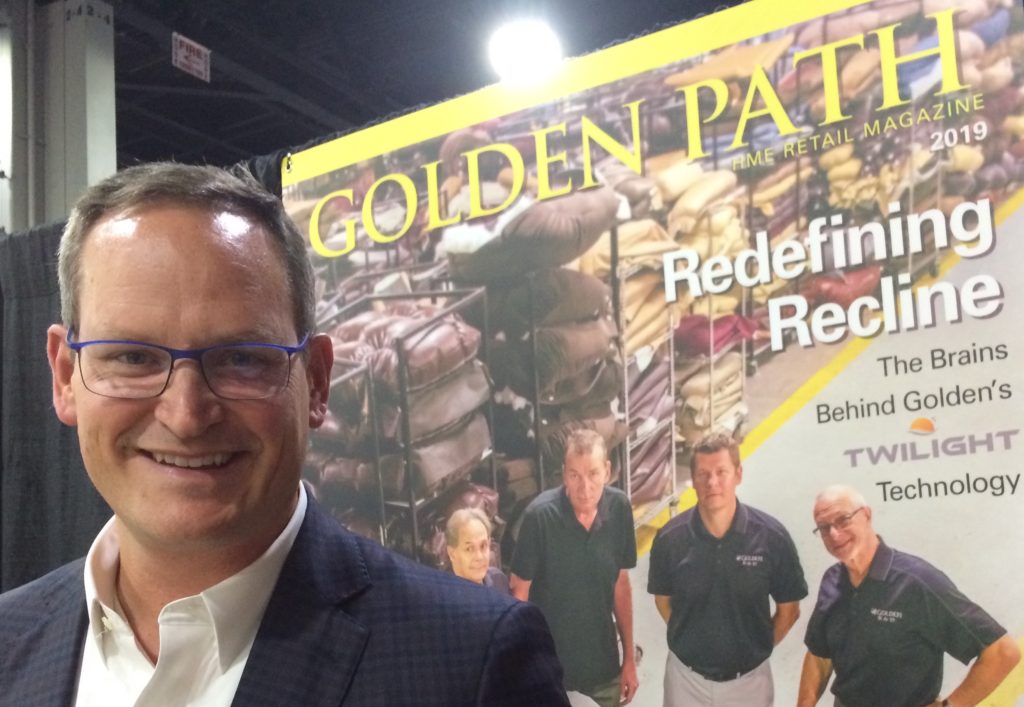 "We were impressed with the traffic at Medtrade. We have a 3,000 sq-ft booth, and the majority of our team was demonstrating equipment for much of the day. There are quality buyers visiting, and the aisles are busy. Some of our new stuff sold better than we thought it would, and we're going to add SKUs. Our resellers want more of what we are showing. People are also loving the Golden Path magazine, which is for retailers but could also work for consumers—and even help to communicate the right message to members of Congress." — C.J. Copley, MBA, executive vice president, Golden Technologies, Old Forge, Pennsylvania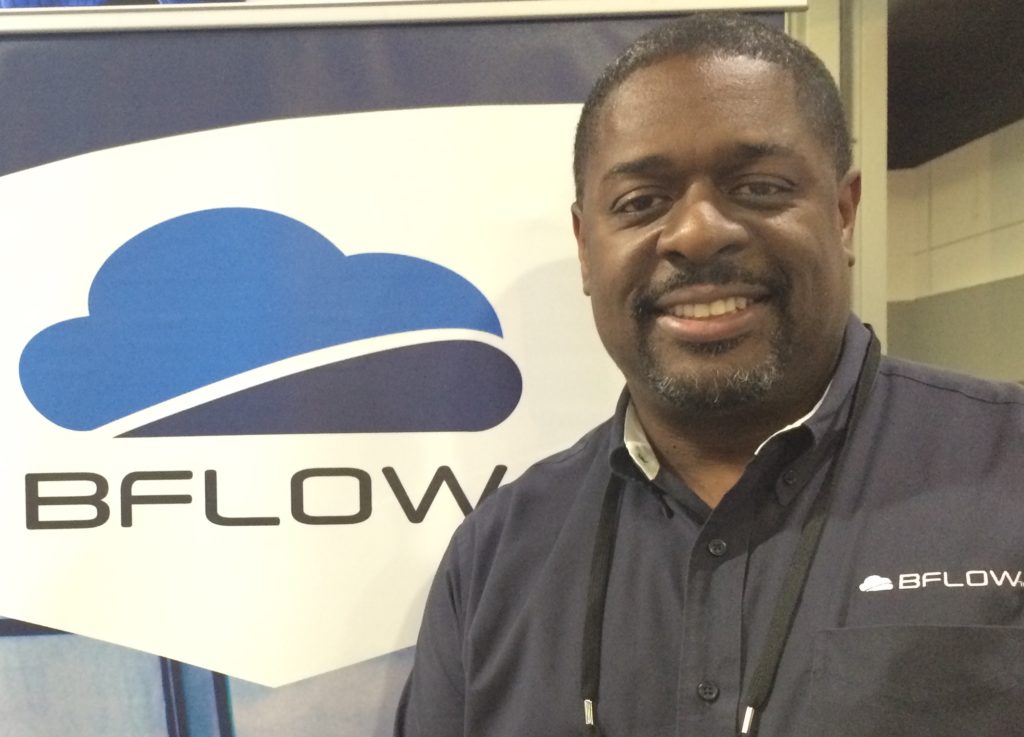 "This year's Medtrade show in Atlanta was the first time for BFLOW™ Solutions, Inc. as an exhibitor, and it marks the beginning of a new tradition of being present to contribute knowledge to the DME community. We were pleased to find an atmosphere of excitement and hope of prosperity among the DME business owners in attendance. Because we were new to the Medtrade scene, many visitors stopped by out of curiosity to see what products and services we had to offer. We experienced a steady flow of traffic and met many potential customers looking for cloud-based business management software like BFLOW™. We established new vendor relationships, raffled off $350 in cash gifts, met over 200 DME suppliers, conducted more than 50 demos of the BFLOW™ business management software, and have plenty of leads to follow up on between now and Medtrade Spring 2019 in Las Vegas. Medtrade was a huge success for us and the industry." — Ted Jones, president and CEO, BFLOW Solutions, Inc., Fresno, California