ATLANTA – I am always energized by the great educational offerings and networking opportunities at Medtrade, but the just-wrapped conference in Atlanta stands out as one of the most productive and optimistic sessions I've attended in quite a while.
I was especially excited by the positive exchanges I had with attendees from around the country who feel better about the prospects for our industry thanks to recent progress on the public policy front. I know rural suppliers are relieved that their Medicare reimbursement rates are stabilized for the next two years, and other suppliers are excited by the potential gains for HME in the ESRD/DMEPOS Proposed Rule.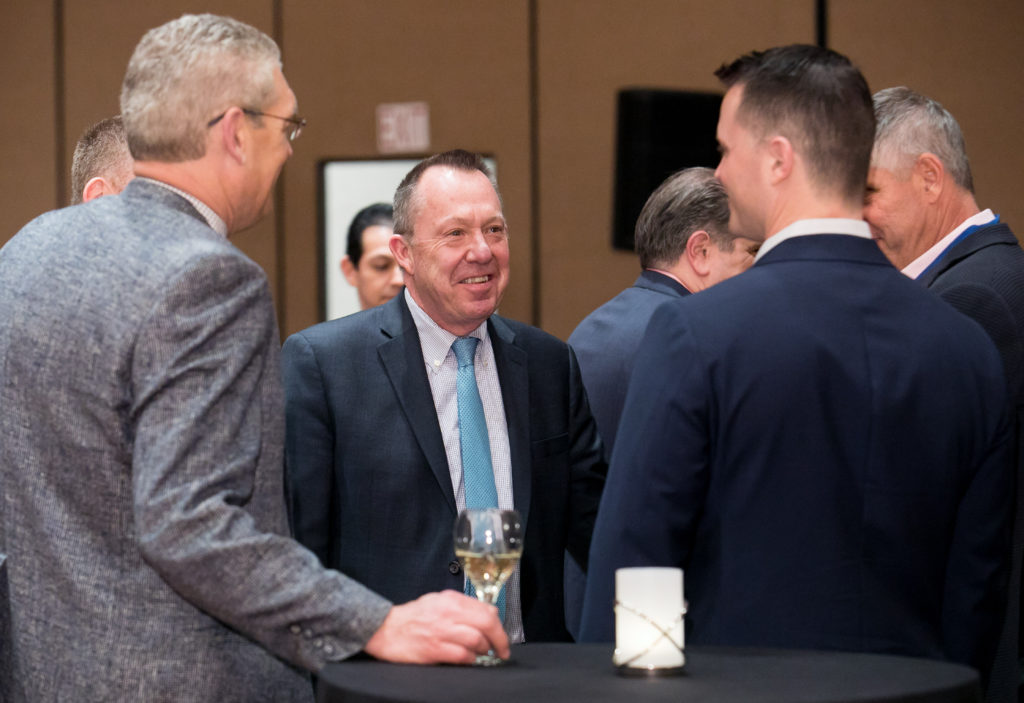 I was charged up by the great crowd we had at Tuesday morning's Washington Update. In addition to recounting the effort to get HME priorities addressed in the ESRD/DMEPOS Rule, we were also able share our progress on other regulatory issues and in engaging state Medicaid authorities and other MCO payers.
We all got an opportunity to recognize Regina Gillispie as the Van Miller Homecare Champion for her tremendous success in lobbying West Virginia's Congressional delegation and working with state officials. I was gratified by the ovation for her from our Washington Update attendees, as well as for equal enthusiasm for Georgie Blackburn, as she received much-deserved HME Woman of the Year honors from VGM.
We had a packed house (and great weather!) for the Stand Up for Homecare reception on Tuesday evening, raising more than $45,000 for HME patient groups and additional resources for our public policy advocacy efforts.
Between meetings and educational sessions, I enjoyed getting on the show floor and hearing from exhibitors and attendees. I heard variations on the phrase, "really good energy this year" from several individuals. The excitement on the floor even extended to the last minutes of the show with a fun crowd at the $5,000 cash drawing at the end of Wednesday's session.
Even as we seem to finally be making some gains on the Medicare and MCO reimbursement fronts, we've seen increased interest in selling at retail in the HME community. That trend was borne out by a 60% increase in attendance (vs. Medtrade Spring) in a panel discussion on retail that I moderated, as well as by a lively crowd at Wednesday's Rise and Retail breakfast roundtables, where industry leaders of companies who have found success outside of the government payer space shared their strategies.
A strong trade show is essential to the overall well-being of the HME industry. By coming together at Medtrade and Medtrade Spring, we strengthen the capacity of our industry to serve our patients more effectively and efficiently, while also strengthening networks that help us work together to advance public policy initiatives.
Congratulations to show director Kevin Gaffney and the Emerald Expositions team for their work putting together a great event in Atlanta. I'm especially impressed by their work to bring in 60 new exhibitors for this Fall's session, as well as bringing back two dozen companies that hadn't been part of Medtrade for the last few years.
I challenge the thousands of attendees who brought their energy and expertise to Medtrade to help us keep the momentum going by joining us in Las Vegas for Medtrade Spring 2019 (April 16-18) and also encouraging your HME peers to patronize the show. We're stronger together – and nothing brings the HME community together like Medtrade.
Tom Ryan is president and CEO of the American Association for Homecare.