LAS VEGAS – You need breakfast and you want inspiration, so why not put the two together? On day three of Medtrade Spring, attendees will get the chance at The HME Breakfast Club.
Sponsored by Mediware and Laboratory Tactical Consulting, the second annual HME Breakfast Club at Medtrade Spring is a great way to start the final day of the show with inspirational insights from a speaker who believes in bringing passion back to the profession.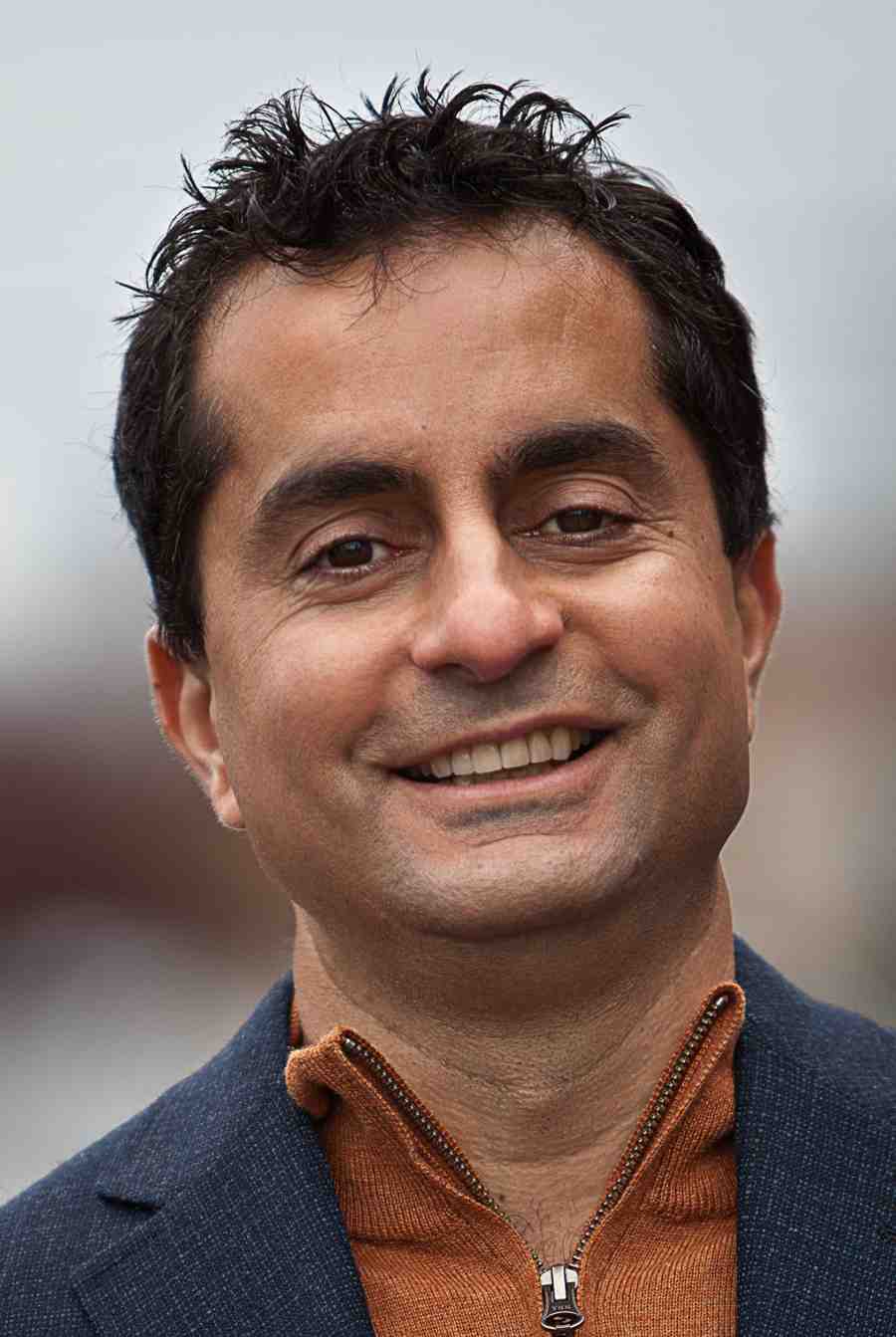 On Wednesday, March 2, 9:00 a.m. – 10:30 a.m., speaker Dan Afrasiabi, MBA, JD, president, Geneva Woods Pharmacy & Healthcare Services, will talk about Providing Great Care When Payers Say No.
For those who are eager to tackle the changing HME landscape with a positive attitude and collaborative spirit, a ticket includes breakfast, time to chat with other like-minded HME professionals, and Afrasiabi's message of hope that comes straight from his extensive experience in the industry.
Afrasiabi leads a team of 600 employees serving thousands of patients in six states. He has seen the limitations of competitive bidding firsthand, and he does not shy away from these realities. While acknowledging several challenges, he also draws optimism from several sources.
"The demographic tidal wave of the Grey Tsunami is coming at the industry, and it is combined with the ever increasing life expectancy of the US population," he says. "And a competitive shake-out has already taken place, resulting in far fewer competitors."
Medtrade Monday sat down with Afrasiabi to get his opinion on several different topics, and to get a preview of his Breakfast Club comments.
Medtrade Monday: How can providers focus on "care" in a reimbursement climate that seems to value service less and less?
Dan Afrasiabi, MBA, JD, president, Geneva Woods Pharmacy & Healthcare Services, Anchorage, Alaska, plus several other northern and western states: This, in fact, is the biggest challenge facing our industry and is the core of my topic for the Breakfast Club meeting. How do we, as leaders, remain optimistic, promote care, invest for the long term, and operate in Stephen Covey's proverbial "Quadrant II," when on a daily basis we are presented with challenges that indicate to us that the biggest payers in the industry care less about long-term "care" and more about short term "cheap."
The short answer is that we must all recognize that our central product is not a wheelchair, a walker, or a concentrator. Our core product, and what will drive our success in the long-term, is in fact "care." In my view, the large payers, namely federal and state governments, will have no choice at some point in the near future, to begin to think and act more strategically in terms of longer term results and outcomes, rather than short-term short-cuts. At some point in the near future, the payer models will consolidate around the idea that care does, in fact, matter, and results matter even more. When that happens, we'll be there waiting.
Medtrade Monday: How does "caretailing/cash/based retailing" fit into the modern business climate? Put another way, why is it so important to "care" if you want to have a successful retail portion of the business?
Afrasiabi: We view the retail portion of our business as the opportunity to start a long-term relationship with the client. The nature of the DME business, especially when it comes to supplies and other disposables, is that the down-stream revenues are often the only way to create a profitable relationship with the client. If we treat the opportunity for a face-to-face sale as a starting point in our relationship with the client, as opposed to the ending point, then we will be successful in turning that one-time retail client into a long-term mail or delivery client.
More importantly, however, the face-to-face retail opportunity is in fact the single biggest weapon in our arsenal to compete with faceless competitors operating out massive distribution centers in the middle of the country somewhere. There maybe something that they can do better, faster, and cheaper than we can, but until such day that the Star Trek Transporter is here, they will not be able to meet with the client face to face, and offer the comfort and care that the client requires.
Medtrade Monday: What is your level of optimism about the home care/HME world as we head into 2016?
Afrasiabi: On the one hand, I am optimistic, and on another hand I am not. There are a number of things to be pessimistic about, including:
• increasing limitations created through the competitive bid process;
• ever decreasing reimbursement rates by Medicare and Medicaid, as well as private insurers who are looking at competitive bid reimbursements as a baseline for their reimbursements;
• ever increasing complexity of documentation and compliance requirements that require significant expenditure in the form of documentation, QA and compliance teams, just so we can bill for our products and services after they've been delivered to the client;
• increasing rates of audits that are often much more about enforcing grey-area technicalities than about preventing substantive fraud or abuse, resulting in significant expenditures and/or delays in cashflow; and
• the need to compete with massive, specialized mail-order competitors;
On the other hand, there are several things to be optimistic about, such as:
• the demographic tidal wave of the Grey Tsunami coming at the industry, combined with the ever increasing life expectancy of the US population;
• the competitive shake-out that has already taken place, resulting in far fewer competitors;
• the availability of highly-experienced and qualified people who have a love for providing care in the DME space; and
• the opportunity to create innovative operating, client acquisition and client care models, aimed at staying ahead of the coming industry changes.
Medtrade Monday: What are the biggest challenges for modern providers?
Afrasiabi: Overall, one of the biggest challenges of running a complex and diversified DME business like ours is to remain optimistic in the face of the daily barrage of bullets that we need to dodge. Our focus is on nurturing our team through education, training and accountability, so that we, as a unit, can stay ahead of industry challenges. The complexities of our business demand that we create new operating models based on concepts like "Team of Teams" where our team-members are cross utilized, not based on artificial geographical or departmental lines, but based on their skills and strengths. These new ways of thinking keep me optimistic in the face of what are truly gargantuan industry challenges.
Medtrade Monday: Why is it important to focus on customer service/care in today's business climate?
Afrasiabi: Because the focus on care is the only way to build an inspired team. If we all agree that we are in the healthCARE business, then the only differentiator from our competitors can be in the form of the Care that our team provides.
Given the razor thin (or negative) operating margins most of us operate with, our differentiation cannot be simply based on the products themselves. Let's face it; with the consolidation that has taken place up-stream from us in the supply chain, we all can basically get the same products. Therefore, this business cannot ever be about product differentiation. The only differentiation that matters is in the most important product of all: Care. That is the reason why we view our delivery team as such an integral part of our strategy. We have banned the term "driver" in our company for a very simple reason. We do not want drivers. We want client service team members who happen to deliver the care to your door, by driving there! It's a fundamentally different way of looking at what business we believe we are in.
Medtrade Monday: Among HME providers, what is the biggest misconception about providing quality care in today's world?
Afrasiabi: In my opinion, the biggest misconception is that companies can keep doing what they've always done, as long as they do it slightly cheaper or with a few less people. I believe the challenges facing smaller regional players requires them to think about the business in totally different ways, as if they were starting the business all over again.
It is often very difficult to be able to accept the truth of a situation if it contradicts what we've believed for a long time. As such, most companies tend to get behind the power curve, because the scale of the required changes may be either too hard to imagine or too hard to execute. As a result, companies see year-to-year declines, until there is literally no reason to stay in business.
Every assumption that has been accepted as "truth" needs to be challenged. This may mean something as simple as wholesale exits from certain product lines, all the way to completely new business models and/or client acquisition methods. We need to find ways to analyze sales and profitability data to focus in on the right products. We need to create inspired teams that go out of their way to make our companies a joy to do business with.
Medtrade Monday: What themes do you hope to convey to Breakfast Club attendees at Medtrade Spring?
Afrasiabi: The short answer is that I intend to focus on the importance of building high-quality teams through training, accountability, promotion of personal growth, meaningful feedback and a single-minded focus on creating a balance between Process and Culture of Care. It is only through such a balance that we can survive in today's economic environment, while preparing ourselves for the more significant changes that will undoubtedly come in the future. For the longer answer, you'll need to come to the presentation!
• Registration fee for The Breakfast Club is $50, advance registration is required, and limited seating is still available.
• Click Here to learn more about all the networking events at Medtrade Spring.
• Click Here to register for Medtrade Spring and/or add on Networking Events.