LAS VEGAS – With 70 days remaining until the start of Medtrade Spring, retail-oriented manufacturers are already vying for providers' attentions. One way to make that happen is by winning an Innovative Retail Product Award.
Now a fixture at every Medtrade, the purpose of the competition is to once again promote and recognize products that contribute to providers' bottom lines though cash sales. Attendees at this year's Medtrade Spring can view the winners, and all entries, in a special section of the New Product Pavilion on the Expo floor at the Mandalay Bay Convention Center in Las Vegas.
A retail panel discussion, The Best New Retail/Cash Opportunities, is scheduled for Tuesday, March 31, from 1:30 to 3:00. During the panel discussion, reps from winning companies will get a chance to discuss their products and answer questions.
"At last year's Medtrade Spring, companies such as Pride Mobility created a buzz with an innovative take on the tried and true lift chair," said Kevin Gaffney, group show director, Medtrade. "We look forward to introducing the new award winners at Medtrade Spring 2015, where attendees will be the first to see, hear, and touch the most exciting and innovative products on the market."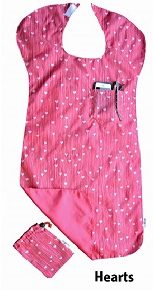 All entries will be judged on their contribution to the quality of life enhancement to users, and how well they would work in a retail environment. Products will also be evaluated based on: marketing support provided to suppliers; innovation; functionality; quality/durability; aesthetics/style; environmental sustainability; ease of retail set-up; and pricing.
"Winning a retail award was a huge benefit," says Steve Kirby, CIO, TidyTop. "To this day, we receive positive feedback from customers and prospects for winning the award. Many stores are carrying our product specifically because we won the Innovative Retail Product Award."
Registration for Medtrade Spring is open, and anyone who has any questions about the registration process should call: (877) 914-4677 (toll free) or (240) 439-2984 (International residents) between the hours of 9:00 am – 6:00 pm eastern standard time, or email: MedtradeSpring@Experient-Inc.com.
Use this link to register: http://registration.experientevent.com/showmth152/default.aspx?flowcode=attendee
For more information, go to www.medtradespring.com