WATERLOO, IA – Due to the COVID-19 global pandemic, VGM's annual Heartland Conference has shifted from a two-day conference in Waterloo, Iowa—home to VGM's headquarters—to a virtual conference spanning four weeks. The virtual conference, now titled Heartland At Home, will kick off on June 15 and run through July 10.
"Our goal first and foremost is to keep our guests, our employees and our community safe," said Sarah Conger, VGM's vice president of events and corporate projects and Heartland Conference chairperson. "Heartland At Home allows VGM members to get the same great education they know from attending previous Heartland Conferences, except this year it'll be in the comfort of their own homes. We're looking forward to leveraging this new and exciting format."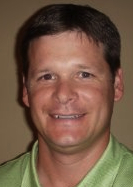 Heartland At Home will feature five tracks dedicated to billing and reimbursement, rehab, business operations and leadership, respiratory, and accessibility. One day during each of the four weeks will feature a session from the five tracks. The conference will also feature Heartland Hangouts—virtual round tables dedicated to each track for attendees to openly share best practices, struggles and wins. The final schedule and registration will be released May 4.
"Connection and education are staples of the Heartland Conference. It's why so many people stop by each year," stated Clint Geffert (pictured), president of VGM & Associates. "I'll admit it, moving Heartland online was a tough decision to make. But I can say with confidence that everyone at VGM is committed to making Heartland At Home an incredibly special experience for all of our attendees."
Those that register are eligible for CEUs and contact hours. VGM members will also be excited to hear that they will be able to attend Heartland At Home at no cost as part of their member-exclusive benefit. Any attendee who has already registered for the on-site Heartland Conference will be reimbursed in full.
Stay up to date on all Heartland At Home developments by following the VGM Heartland Conference on Facebook, Twitter, and LinkedIn.