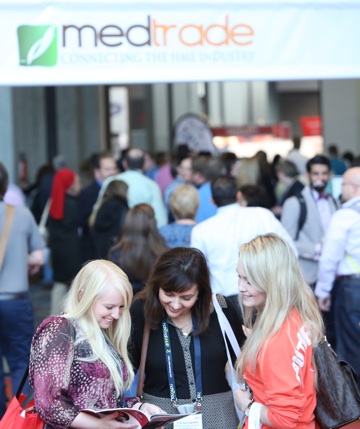 ATLANTA – The nation's premiere HME-focused trade show is more than five months away, but wheels are turning with organizers already pouring over presentation proposals. Members of the educational advisory board (EAB) are also reviewing Medtrade Spring feedback in an effort to make the 2016 Medtrade (Oct 31-Nov 3) the best ever.
"We will know a lot about the state of the industry by the time Halloween rolls around for day one of Medtrade," says Kevin Gaffney, group show director, Medtrade. "It will be an ideal time to re-energize, reinvigorate, and prepare for success in 2017."
The U.S. Census Bureau released a new report this year that backs up what Medtrade presenters and exhibitors have been saying. Demographics favor the industry, and opportunity awaits for those who are willing to pursue solutions.
In addition to the familiar Expo Hall and informative educational sessions, Medtrade will offer special show floor spaces, networking events, and informative workshops.
Multi-hour workshops
• Emerge Sales
• The Board of Certification/Accreditation (BOC)
• Computers Unlimited/T.I.M.S.
• The MED Group
• Fitters Course
Special Events
• Audit Happy Hour
• Power Lunch
• Stand Up for Homecare Reception
Special Areas on Show Floor
• Ideas in Caretail
• New Product Pavilion