ATLANTA – There has been quite a bit of pessimism floating throughout the trade media, and for good reason. Two rounds of cuts have hit rural providers this year, and quotes recently collected by AAHomecare paint a rough picture.
As group show director for Medtrade, I continue to structure a show that I believe acts as a meeting place for unity and optimism. If you could use a dose of unity and optimism, I encourage you to make the trip.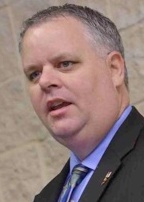 Recently in the virtual pages of Medtrade Monday, we saw some of that optimism from HME provider Tara Elliston, a resident of Alaska who has already booked her spot at this year's Medtrade, scheduled for Oct 31-Nov 3 at the Georgia World Congress Center in Atlanta.
It's a 14-hour flight for Elliston (check out her comments here), but she makes the trips to Atlanta to find out ways to take care of her clients, maximize her retail space, and streamline her business. "I have a notebook of ideas and concepts that we pulled from last year at Medtrade," she says, "and I intend to get more this year in Atlanta."
George M. Kucka, a provider from Indiana, expressed many of the same sentiments while offering his own take on creative ways to survive in changing times. In case you missed it, click here.
Ultimately, we are not in the business of denial at Medtrade, but we have plenty of cautious optimism. Our speakers and exhibitors are there to help you succeed. If you want to be a part of these new strategies and network with providers who are experiencing the same changes, you need to be at Medtrade. I look forward to seeing you there.
Click Here to register for Medtrade 2016.
Go to medtrade.com for additional information and to register.
Kevin Gaffney is the Medtrade group show director.