EAST NORTHPORT, NY – Everyone has heard the term "business intelligence," but it's polar opposite is business stupidity. You and I see it every day in our industry, with companies and people we hire, and it is running rampant like a disease killing good business and hurting good people. I'm not telling you something you already don't know. This is the toughest economy in history for the American worker and the American business owner.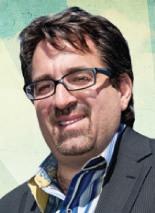 Companies and jobs are being eliminated at a record pace. In the old days, you could be stupid and make money. Workers just competed against other American workers, and demand for jobs was greater than supply. When the real estate or stock market was going up every year, you bought something, anything, and it appreciated in value and you made money—lots of it; and lots of stupid people made money.
Look at the healthcare space. The margins and profits were ridiculous. You could be stupid and make a fortune. We all know people like this. Now let me be clear, I use the label "stupid" and it is not a judgment on the person's character. I'm speaking strictly in a business competency context.
You might call it underachiever, opportunistic, selfish, lazy, or unmotivated; call it whatever you want, but I define stupid as a person with average to high intelligence who is lazy, feels entitled to have a great life, but is not willing to sacrifice and put the hours in to be successful. These people have stopped learning and mastering their profession. These are people who will see their careers, business, and lifestyle disappear.
Everyone I know who comes to work every day and plays hard, takes pride in their career, and is a lifelong daily learner is thriving today—and the future is even brighter for these people. They are smart. These are the people who attend Medtrade, invest in workshops, take online classes, and know that if you want to earn more and make it in the new economy—you need to learn more.
The secret to success in the future is that there is NO SECRET. There are no shortcuts or tricks to make it overnight: from financially broke to riches; from fat to thin; emotionally broke to mentally strong; and from stupid to smart without an enormous effort. For those of us willing to put in the time, effort, and training, we will be the smart ones, the ones who make it. I hope to see you at Medtrade, and if you are an owner, manager, or in sales, I hope to see you at my HME Sales Training Certification Workshop. Whatever you choose to do, please be smart.
Mike Sperduti is CEO of Emerge Sales, East Northport, NY. At Medtrade.
On Monday, Oct 31, 2016, from 9:00 AM to 3:00 PM, and Tuesday, Nov 1, Mike Sperduti and Mike Strange, vice president, Emerge Sales, will lead HME Sales Training & Certification, a two-day workshop at Medtrade. The workshop will be held in room C204 on Monday and C202 on Tuesday.
Medtrade will be held from Oct 31-Nov 3 at the Georgia World Congress Center in Atlanta.
Click Here for more information about in-depth workshops at Medtrade.
Click Here to register for Medtrade 2016.
Go to medtrade.com for additional information on workshops, and to register.